Gangstalicious Was An Aspiring Hitmaker Gone Too Soon
Sadly, the 20-year-old rapper was gunned down by police in December.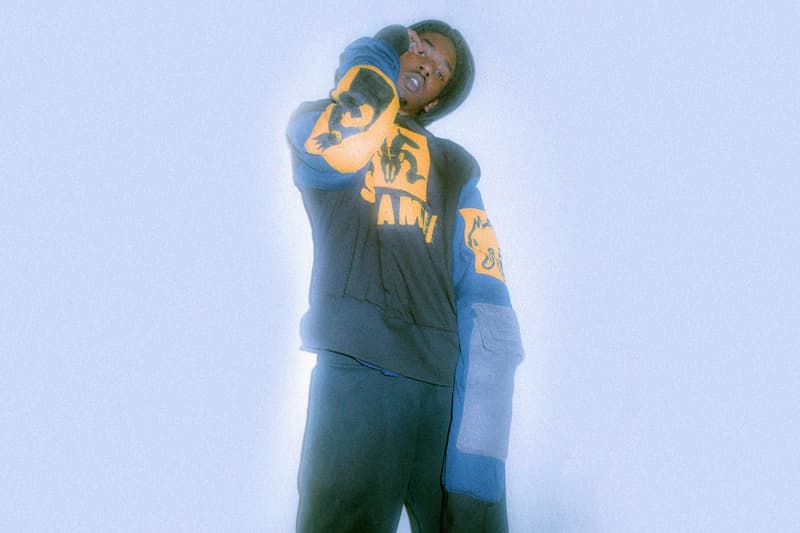 Zoe "Gangstalicious" Dowdell was an up-and-coming rapper hailing from Bloomsfield, a town in Hartford County, Connecticut. Dowdell's music is characterized by lighthearted, auto-tuned sing-rapping over fast-paced beats that sometimes sample well-known pop tunes. Samples range from Vanessa Carlton's White Chicks smash hit "A Thousand Miles" to Clean Bandit's "Rather Be" to the theme song of 2000s Nickelodeon show Zoey 101. Gangstalicious had also remixed popular rap songs like Lil Uzi Vert's "Bedrock."
Zoe was not the creator of the alias "Gangstalicious." It is the name of a fictional rapper in Aaron McGruder's Adult Swim cartoon The Boondocks. In the series, Gangstalicious is a closeted homosexual who tried very hard to keep his sexual orientation from public knowledge. He put on an act of hyper-masculinity in order to get admiration and respect from his peers — a facade that carried over into his adult life and public persona.
Today, "Gangstalicious" is no longer simply a cartoon character. The term is used by some to describe rappers who put on tough facades but depict behavioral peculiarities that suggest they might be closeted men. Rappers with flamboyant personalities and attributes like Young Thug have been compared to The Boondock's Gangstalicious. Zoe's never publicly disclosed his sexual orientation or why he chose the name, but it is likely a spoof of the character and matched up well with his eccentric music and personal style.
By the end of 2017, Dowdell had released over 70 songs on SoundCloud and a handful of music videos on YouTube. Dowdell had built a substantial following on the platforms, and was known by fans as one of the most talented, entertaining and promising up-and-comers out of Connecticut. While listeners have compared him to likes of Lil Uzi Vert, Young Thug, Trippie Redd and Lil Tracy, his sound and energy is undeniably unique. Gangstalicious was a hitmaker and star in the making.
Sadly, Dowdell's life was taken away from him before he really got the opportunity to shine. On December 14, 2017, Gangstalicious was gunned down by cops after allegedly refusing to comply with police orders. As he reportedly drove head on toward the officer and struck police vehicles, the cops opened fire on the three suspects inside the car in attempt to stop him, ultimately killing Dowdell and wounding his two teen accomplices.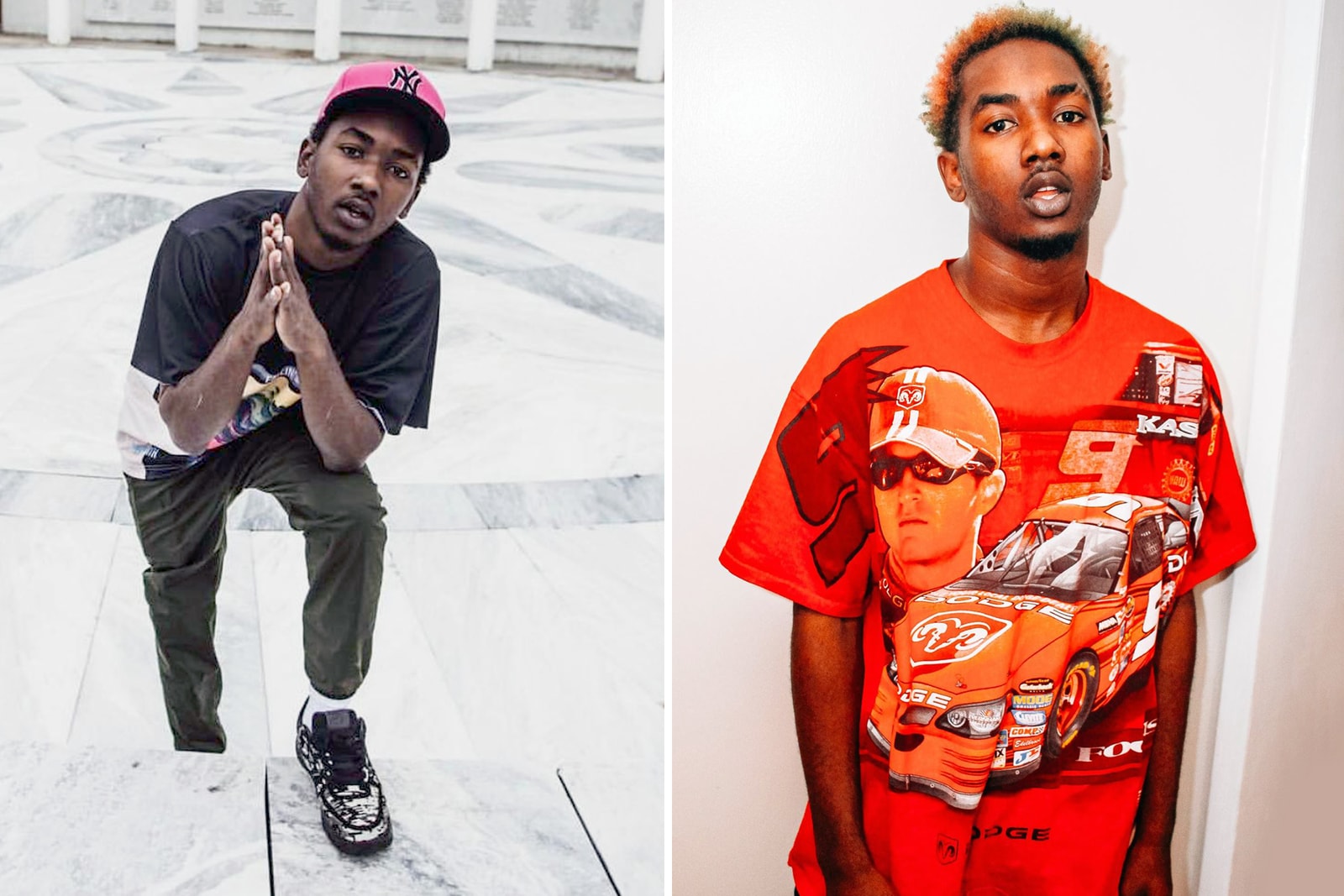 "He was not a hardened criminal. He was very lightweight in terms of being forceful or aggressive.
Although he had a few run-ins with the law in the past, those close to him do not believe he would commit serious crimes. "I've dealt with a lot of harsh criminals," said Wesley Spears, an attorney involved with the case. "He was not a hardened criminal. He was very lightweight in terms of being forceful or aggressive. [...] They shot at three kids. It's totally ridiculous and unnecessary." Close friends and fans echoed Spears' sentiment, describing Zoe to be a positive, fun and loving person who was caught up with "the wrong people" and situations.
In honor of Zoe "Gangstalicious" Dowdell and his work, here are a collection of some of his best records. You can find more of his work via his official YouTube and SoundCloud pages.
"Suck It Or Na"
"Suck It Or Na" was released less than a week before Zoe's untimely passing. Arguably the catchiest record he's released, the song samples Clean Bandit's 3× Platinum single "Rather Be" from the group's debut studio album, New Eyes. The video, directed by CASEUNO films finds Gangstalicious rocking clout goggles and dancing with his friends.
"Making My Way Downtown"
Gangstalicious' latest posthumous release "Making My Way Downtown" dropped January 2. The song samples the piano intro in Vanessa Carlton's breakout hit "A Thousand Miles." The video, directed by Ale the Man, finds the rapper throwing some impressive dance moves with his friends outside of a convenience stores.
"Work Part II"
"Work Part II" was put out in April this year and is one of his more serious releases. The the NIV-directed video follows Zoe and buddies hanging by a waterfall and riding dirt bikes and ATVs.
"Zoey 101"
"Zoey 101" is another playful track that samples the theme song from the Nickelodeon TV show of the same name. In the video description, Zoe writes that the record is "all about freakin it and feeling good." The Christian Royce-helmed video once again finds Zoe getting jiggy with his compadres.
"Come Over"
"Come Over" is Zoe's rendition of Drake's Views single "Controlla." Shot by Facey The Kid, the video finds Gangstalicious kicking it at a house with his bros. It's his second most popular video to date behind "Not Supposed To Be" at over 104,000 views on YouTube.
"Bedrock"
"Bedrock" is Gangstalicious' take on the Young Money posse cut of the same name featuring Lil Wayne, Gudda Gudda, Nicki Minaj, Drake, Tyga, Jae Millz and Lloyd. Directed by Lord Nobel, the video sees Gangstalicious having a good time with friends at the crib.
"Not Supposed To Be"
"Not Supposed To Be" is Zoe's biggest song and video to date, with 116,000 views on YouTube. Directed by RealYungPhil, the video finds Zoe goofing around, doing backflips and dancing with bystanders at a soccer field. The video is also one of Gangstalicious's earliest releases.