This Week in HYPEBEAST SOUNDS: Action Bronson, Lil Uzi Vert, Liv.e, Dominic Fike & More
50 new tracks to hold you down for the rest of the week.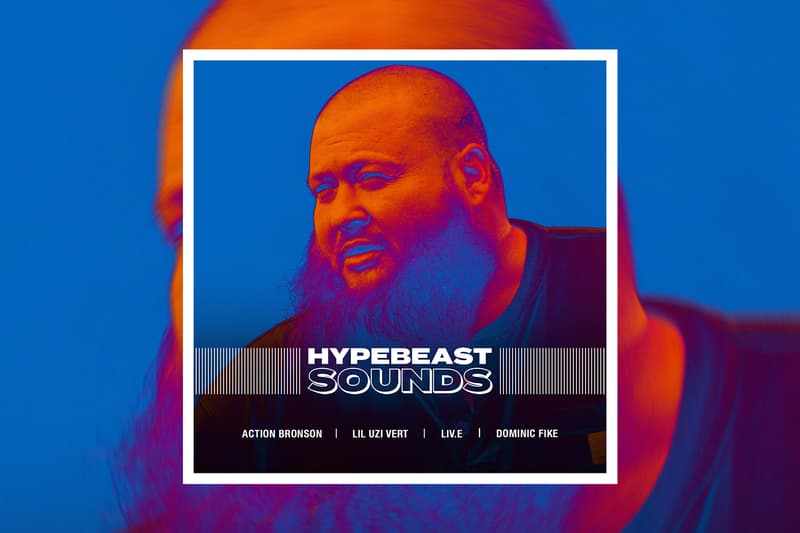 Welcome to another weekly installment of HYPEBEAST SOUNDS, our ongoing playlist that rotates through 50 of our editors' favorite songs throughout the music world. This week is highlighted by artists like Action Bronson, Lil Uzi Vert, Liv.e and Dominic Fike.
Flushing, Queens rapper, chef, painter, world traveler and occasional actor Action Bronson is still a professional lyricist, and a mighty good one at that. He hadn't released music since last year's Lamb Over Rice but that all changed when Bronson premiered his first offering of the year with "Latin Grammys." The music video paid tribute to the 1995 World's Strongest Man competition with his face composited on body builders' frames. True to form, he injected obscure 90s sports references with his signature sense of humor.
Lil Uzi Vert has been having quite the year with his Eternal Atake finally releasing and the subsequent deluxe version. Late last week he dropped a surprise collaborative effort with Future, debuting two new singles in "Over Your head" and "Patek". The high energy team-up also teased an upcoming music video directed by Hype Williams.
22-year-old singer-songwriter and producer Liv.e released her debut studio album Couldn't Wait to Tell You. The Los Angeles-based, Dallas-born artist has been steadily releasing singles that serve as hypnotizing vignettes into her psyche full of dusty loops and smooth vocals. She's effortlessly infused her music with the occasional chopped and screwed influences and plenty of nostalgic R&B like on "SirLadyMakemFall". "For the past year I've been an artist writing a story called Couldn't Wait To Tell You…. This story — or as you would call it, this album — is like a completion of a web, a web that signifies what I call a closing chapter of my life. Summed up, of course by all the different parts of me," Liv.e detailed.
Other notable updates include Dominic Fike's debut album What Could Possibly Go Wrong, Billie Eilish's new "my future," and Black Noi$e's hard-hitting "Mutha Magick" featuring BByMutha. Stream the latest installment below.