Cardi B and Megan Thee Stallion Announce New Collaborative Single "WAP"
Set to release Friday, August 7.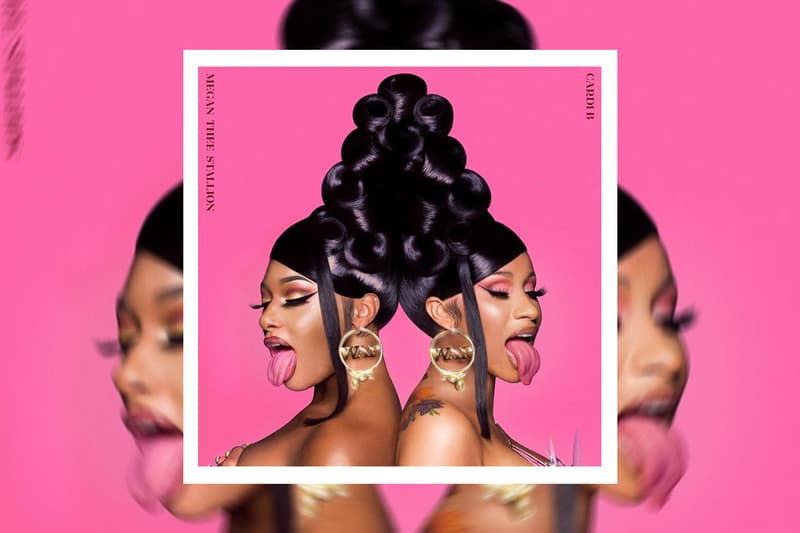 Cardi B has announced a new song featuring Megan Thee Stallion titled "WAP." The duo will premiere the upcoming collaboration this Friday, August 7. Cardi took to Instagram for the official unveiling featuring some fantastic album artwork of the two female emcees standing back-to-back in solidarity with their surreal curls morphing together in front of a vibrant pink backdrop.
"WAP" is notable not just because of the high-profile collaboration, but also due to the fact that this will be Cardi B's first release since 2019's "Press" as the main artist. She's featured on a number of singles like Post Malone and French Montana's "Writing on the Wall" and "Please Me" by Bruno Mars, but this will be the first song to truly call her own in over a year.
Meanwhile, this will be the first song Megan Thee Stallion will hop on since her recent recovery from multiple gunshot wounds. She has since updated fans on her status in an emotional Instagram Live video. "I didn't deserve to get shot. I didn't do sh*t. And thank God that the bullets didn't touch bones or break tendons… where the bullets hit at, they missed everything but the motherf*ckers were in there," she said. "But on a positive note, taking some time to myself has made me realize how to move forward." Earlier this year, Megan dropped her latest full-length album Suga.
Stay tuned for "WAP" to premiere this Friday. In more music news, Kehlani premiered a new music video for "Can I," leaving Tory Lanez off of the edit and revealing that she plans on removing him as the featured artist on her upcoming deluxe edition of It Was Good Until It Wasn't.