Compound and Ron English to Release New 'Galaxy 7 Mousemask Murphy' Figures
Dropping soon on Compound Gallery.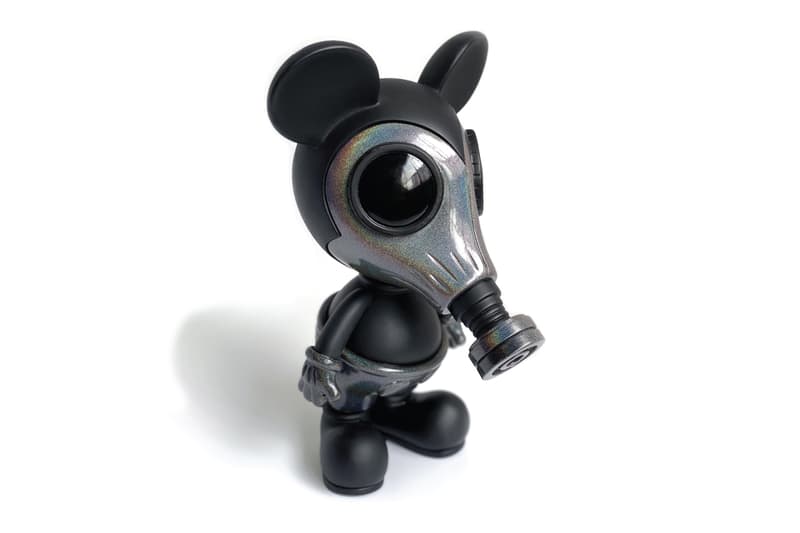 Compound founder Set Free has once again joined forces with iconic pop artist Ron English and toy maker Chris Kong of Made by Monsters on a new edition of Galazxy 7 Mousemask Murphy figures. The limited collectible stands eight inches tall and arrives in matte and gloss black with iridescent luminous colors.
English is considered to be one of the most prolific and recognizable artists alive today. His unmissable "POPaganda" characters and compositions are observed in public spaces, museums, films, books as well as album covers. He's known for his whimsical visual language that features psychedelic characters inspired by pop culture cartoons and brand mascots whilst evoking socio-political undertones.
The Ron English x Compound Galazxy 7 Mousemask Murphy collectible will officially release on August 14 at 12 p.m. ET with a presale on August 14 on Compound's website for $350 USD.
For more collectibles, check out this week's list of Art for Your Home.