DaBaby Returns With New 'Blame It on Baby' Deluxe Version
10 new tracks with features from Young Thug, Gunna and Stunna 4 Vegas.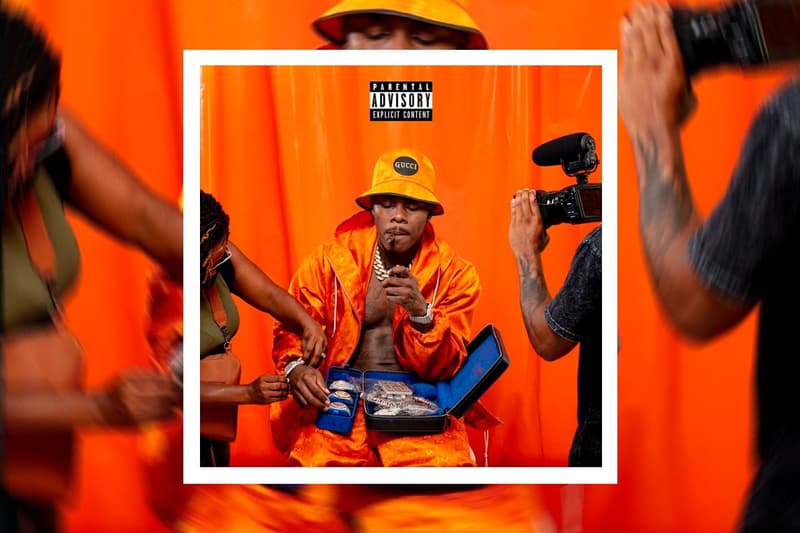 DaBaby has released his latest project, the Blame It on Baby (Deluxe) edition featuring 10 new tracks from his album that debuted at No. 1 on the Billboard 200 charts.
DaBaby surprised fans with his new offering back in April, as Blame It on Baby was recorded entirely during the current coronavirus quarantines. Since then he's dominated the charts, first with his "Can't Stop" music video and then with his "Rockstar" single featuring a guest spot from Roddy Ricch.
Baby prioritizes the 10 new songs at the front of the deluxe edition, presenting an album's worth of new material. The first track is "BILLBOARD BABY," a triumphant homage to his success on the charts during his dominant and wholly undeniable run over the past two years. Other standouts include the recent "PEEP HOLE" track that he premiered with a music video earlier this week, the acoustic guitar-tinged Young Thug-featuring "BLIND," his upbeat party anthem collaboration with Stunna 4 Vegas in "No Dribble" and "TLC" with Gunna. His "Rockstar" (Black Lives Matter) Remix is also included at the end of his extended album.
Stream DaBaby's latest project below. In more music news, Kehlani debuted a new "Can I" music video and announced that she's removing Tory Lanez from his feature on her upcoming deluxe album.