Footballer Marcus Rashford Lands the Cover of British Vogue
Heading up a portfolio of "Activism Now."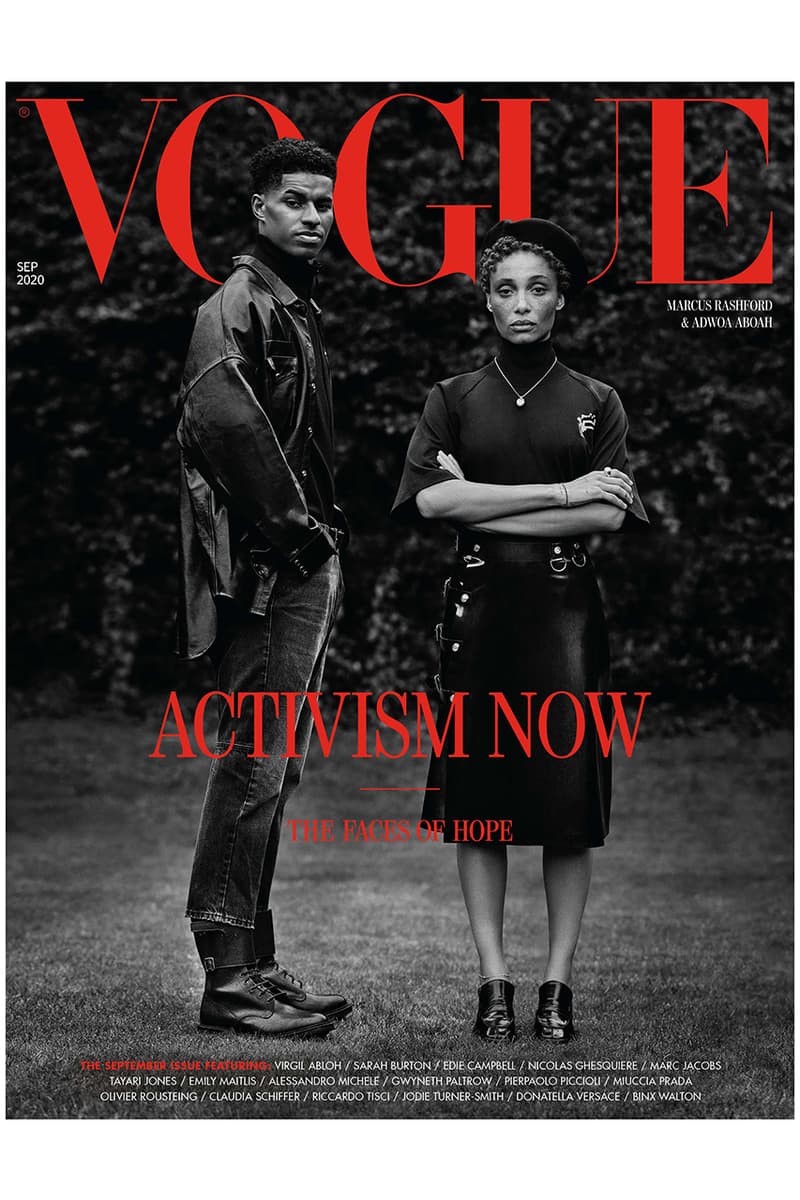 Footballer Marcus Rashford Lands the Cover of British Vogue
Heading up a portfolio of "Activism Now."
The British footballer Marcus Rashford made headlines earlier this summer when he successfully organised a campaign to overturn the British government's decision to stop providing free school meals for underprivileged children.
To commemorate his achievement, Rashford has been chosen as the cover star of the September Issue of British Vogue, alongside a fold-out cover that celebrates 40 contemporary activists. Among these are the British model and mental health advocate Adwoa Aboah, the actor Riz Ahmed, author Reni Eddo-Lodge, and the trans model and activist Munroe Bergdorf.
The cover image was shot by photographer Misan Harriman; it is the first time in the history of British Vogue that a black man has shot the cover. Harriman is also the first black person to shoot the September Issue of British Vogue, which is typically the most high-profile issue of the year. Nadine Ijewere was the first black female photographer to shoot a cover of British Vogue with covers in January 2019 and August 2020.
All 26 international editions of Vogue are themed around the concept of "Hope." Alongside the cover reveal, the magazine has planned a round-table on the topic of activism with several of its cover stars.
Speaking about his work, Rashford said, "I'm by no means a politician but I had a voice and a platform that could be used to at least ask the questions. If I didn't put myself out there and say, 'This is not OK and it needs to change,' I would have failed my 10-year-old self."
Under editor-in-chief Edward Enninful, British Vogue has steadily gained a reputation for its cover choices, which are often considered more daring, diverse and forward-thinking than its American counterpart. The magazine's July issue, for instance, featured a nurse, train driver, and supermarket cashier on its cover, in lieu of any celebrities.
British Vogue's September issue is available from this Friday 7th August.