DaBaby's "Rockstar" Leaps to No. 1 on Billboard Hot 100
The rapper's first top-charting hit.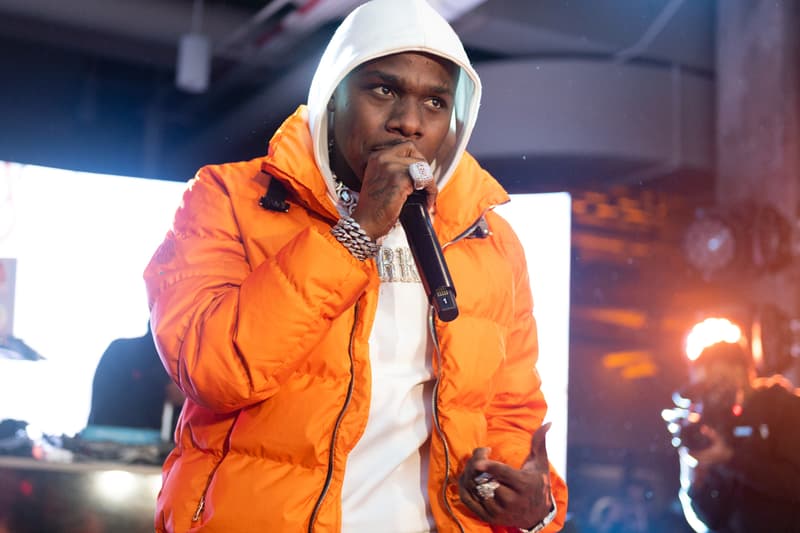 DaBaby has just landed on the top spot of the Billboard Hot 100 with his single "Rockstar," featuring Roddy Ricch. This news comes a little over a month after his most recent album Blame It on Baby reached No. 1 on the Billboard 200.
Billboard posted up the news on Twitter just a few hours ago, announcing the two XXL Freshmen as top charters. It's DaBaby's first time achieving such a feat and the second for Roddy Ricch for his own track "The Box." According to Billboard, this makes Roddy "the first artist to earn their first two No. 1 songs on the [Hot 100] in the same year since [Ed Sheeran] in 2017." "Rockstar," however, did take some time to reach the very top, hovering at third place for six weeks since DaBaby's aforementioned album. The young rappers join a list of other artists, like Drake, Nicki Minaj, Doja Cat and Mega Thee Stallion, who have also all made No. 1 this year.
Scroll below to listen to DaBaby's single "Rockstar," featuring Roddy Ricch.
In case you missed it, Run The Jewels' RTJ4 has debuted at No. 10 on the Billboard 200.
.@DaBabyDaBaby's "Rockstar," featuring @RoddyRicch is officially No. 1 on the #Hot100 chart. ?

Get a full breakdown of this week's top 10 songs below. https://t.co/sMDHmiHSZb

— billboard (@billboard) June 8, 2020