A Selfie-Taker Damages 19th-Century Antonio Canova Sculpture in Italy
Two toes instantly snapped off as the visitor tried posing for a photo.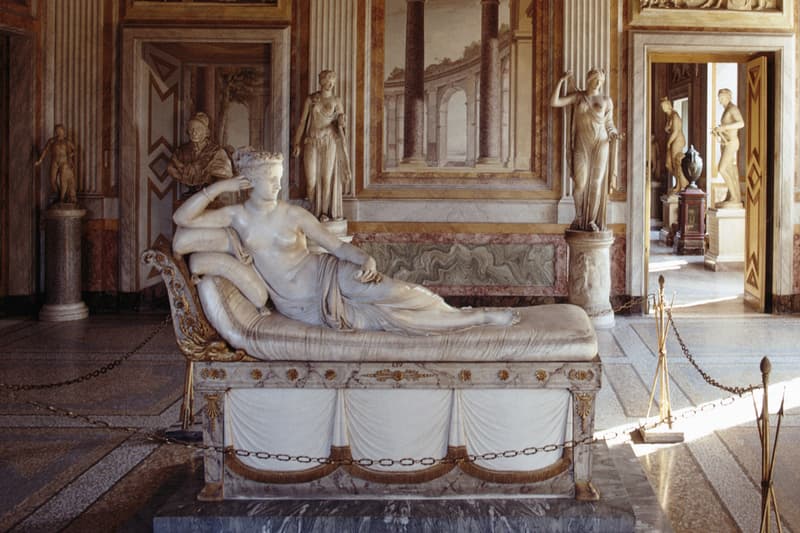 On July 31, a visitor to the Museo Antonio Canova in Possagno, Italy damaged a plaster model of Italian Neoclassical sculptor Antonio Canova's 19th-century marble sculpture while trying to take a selfie with the artwork. According to the institution, the Austrian visitor sat on the original plaster cast model of the sculpture, called Pauline Bonaparte as Venus Victrix, causing two toes to break off. They quickly left the museum without notifying any staff members of the incident.
Only after a guard spotted the broken toes and reviewed surveillance footage was the incident confirmed. "We reiterate that our heritage must be protected: adopting responsible behavior within the Museum while respecting the works and goods preserved in it is not only a civic duty, but a sign of respect for what our history and culture testifies and that must be proudly handed down to future generations," Museo Antonio Canova wrote on Facebook. The museum is working to have the sculpture restored.
This is not the first time that a work has been damaged due to a tourist taking selfies. Back in 2018, a selfie-taker knocked down almost an entire installation at 14th Factory gallery in Los Angeles. A YouTube video shows the white pedestals, each featuring a different crown-formed sculpture on top, tumbling down in a domino-like fashion. In 2017, a visitor damaged one of Yayoi Kusama's pumpkins on display at the Hirshhorn Museum's major show of Infinity Mirrors.
Elsewhere in art, Ron English and toy maker Chris Kong have joined forces on a new edition of Galaxy 7 Mousemask Murphy figures.