Gagosian Will Open a New Gallery in Greece
Enlisting celebrated American painter Brice Marden for its inaugural show.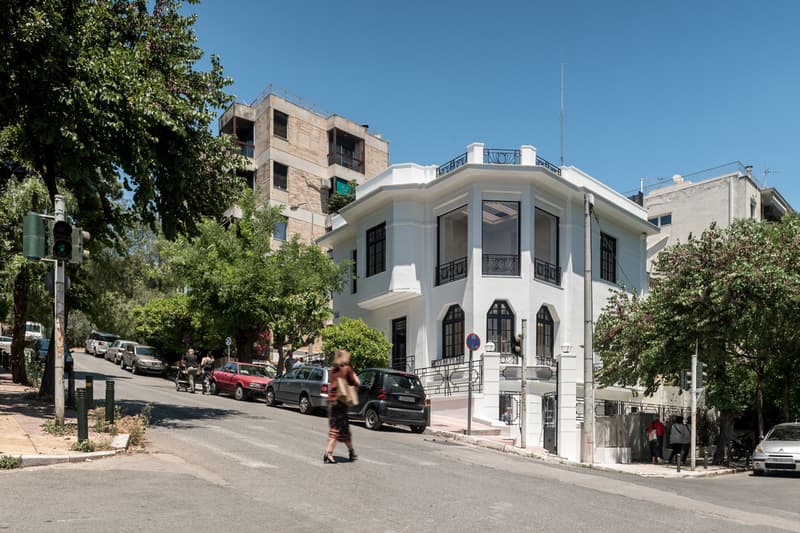 Although one-third of stateside museums may close permanently due to COVID-19, blue-chip galleries are setting its sights on international cities seemingly with few coronavirus cases to erect new spaces and mount exhibitions. Gagosian recently announced that it will launch a new gallery space in Athens this fall with its inaugural show to display works by American painter, Brice Marden. Marden is known for his striking calligraphic abstractions, lyrical works and minimalist paintings. Oftentimes, an unruly maze of serpentine lines dominate his canvases with the artist opting for sticks or handmade tools to create these works to imbue a more organic appearance.
The premier art dealer already has a smaller gallery in the city since 2009, but the forthcoming establishment will be much larger and located in "free-standing Neoclassical building in the same neighbourhood which offers our artists an expanded exhibition space and allows us to further engage with the local collectors and scene," said the director of Gagosian Athens Christina Papadopoulou to The Art Newspaper. Having added: "Greece is home to some major collections of contemporary art and there's a rapidly developing vibrant young collectors scene."
Marden will showcase a series of abstract paintings inspired by the color and fragments of locally-sourced marble. He will also purvey a selection of ink drawings that examine mark-making and composition. "I can't think of a more fitting artist to open the new space in Athens than Brice Marden," said gallery owner, Larry Gagosian. "The marble sourced for these paintings was found on the island of Hydra, where Brice has had a studio for close to 50 years. It's almost like a homecoming."
Visit Gagosian's website for more details.
Gagosian
22 Anapiron Polemou Street
Athens, Greece