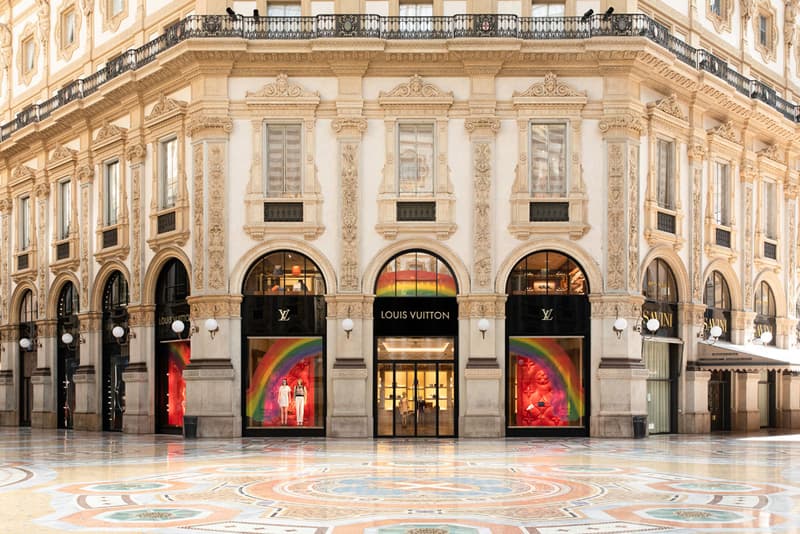 1 of 8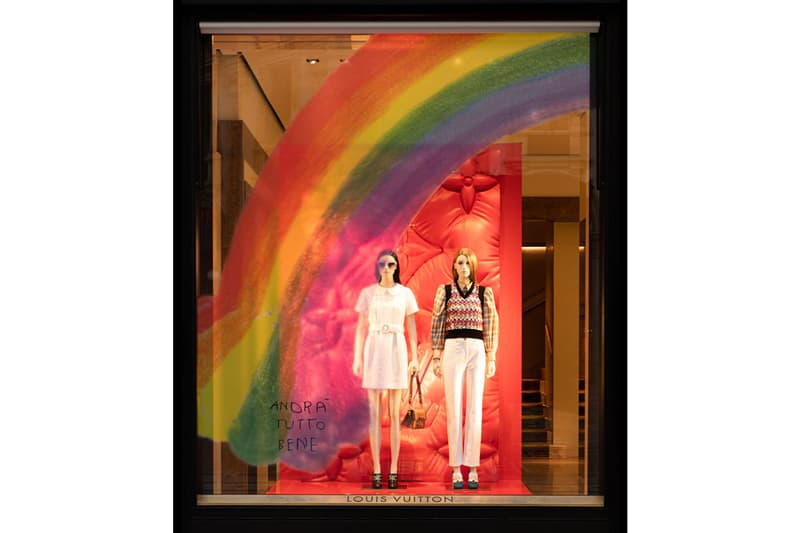 2 of 8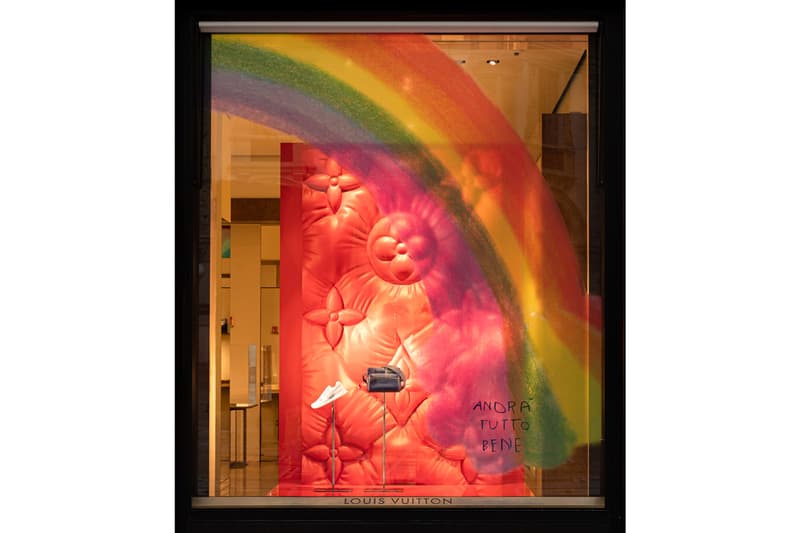 3 of 8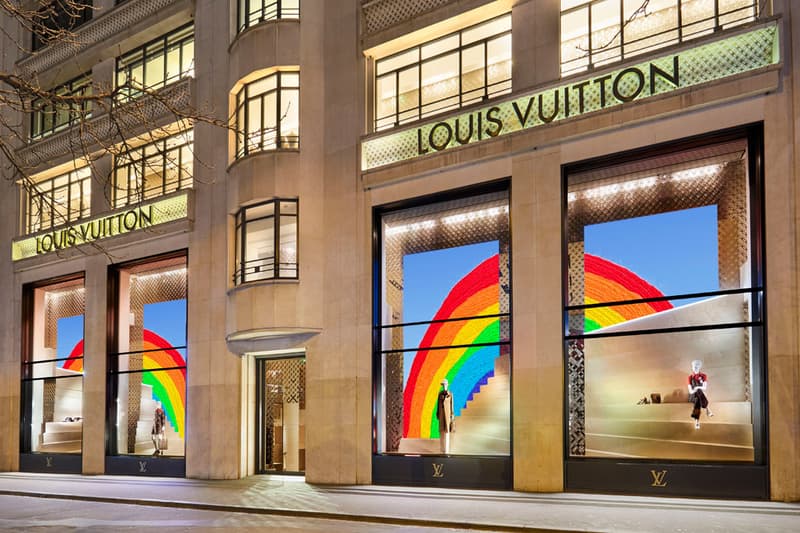 4 of 8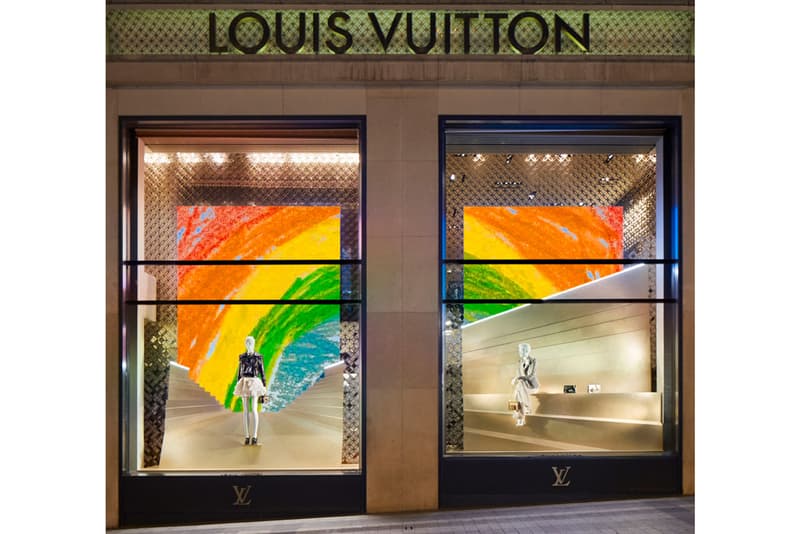 5 of 8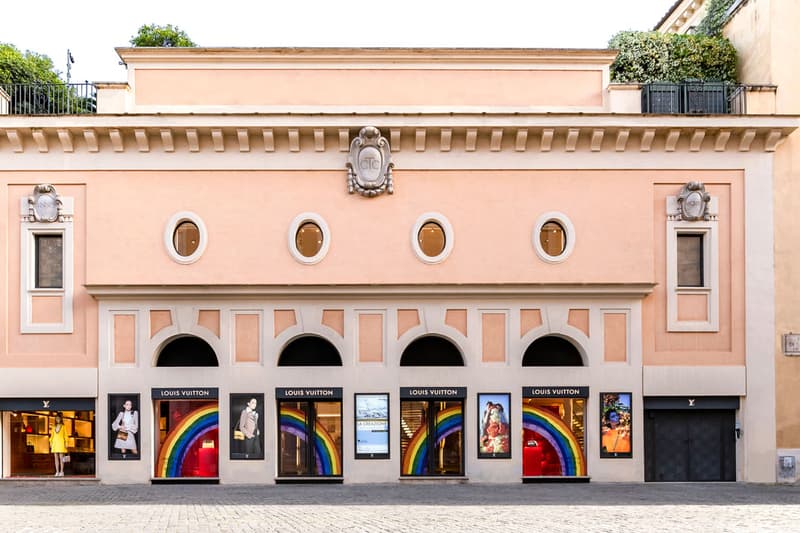 6 of 8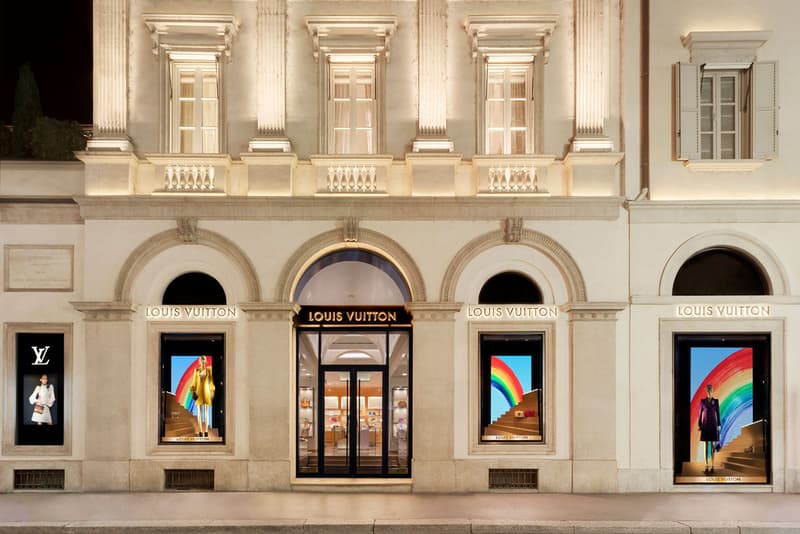 7 of 8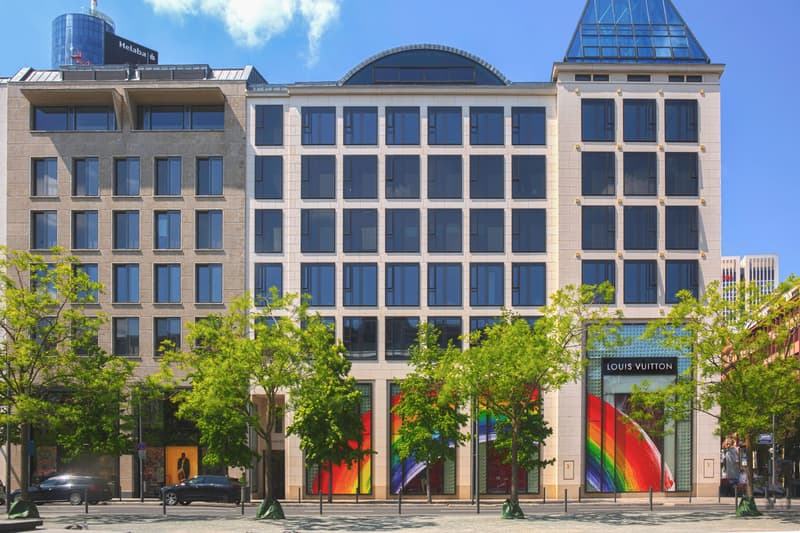 8 of 8
Louis Vuitton Store Windows Worldwide Get Vibrant Rainbow Designs
Serving as "colorful beacons of joy during these challenging times."
---
After enlisting artist Luckylefthand to decorate the façade of its headquarters in Paris, Louis Vuitton is inviting its employees and their children to decorate the House's windows in a new initiative called "The Rainbow Project." Carrying on the company's longstanding tradition of creating inviting and artful windows for the public to view, the collaborative effort asks participants to draw their very own version of a rainbow — a symbol of hope and the start of a new adventure — to welcome the first months of early summer.
For every city, local rainbow drawings will brighten the store's façades in the form of stickers or digital animated screens. Paris' Champs-Elysees store features a selection of rainbows, created by French children, across the six-window store front. In Madrid, a Spanish child's rainbow drawing spans the window, hovering in clouds of Louis Vuitton monograms. Other cities that have unveiled their rainbow window displays include Milan, Rome and Frankfurt.
Look out for the rest of "The Rainbow Project" to be unveiled throughout the month of May in selected Louis Vuitton stores worldwide.
In other news, four of the UK's leading contemporary artists have designed a series of limited edition printed face masks.