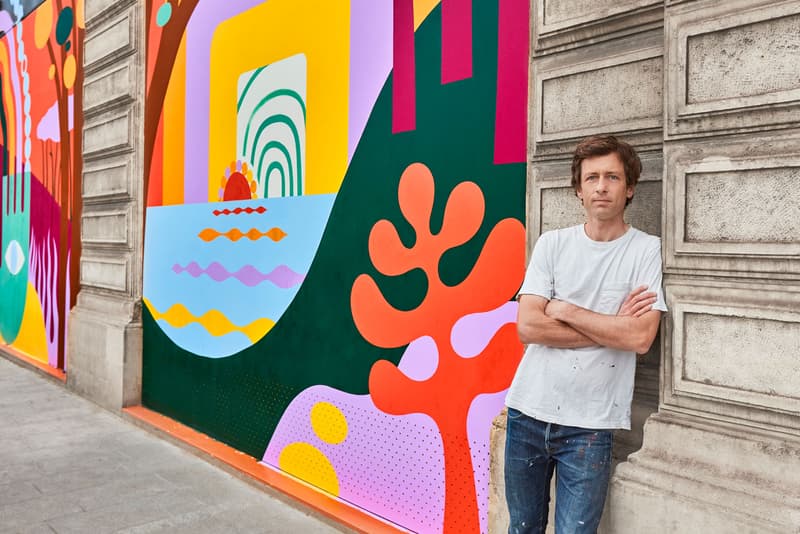 1 of 5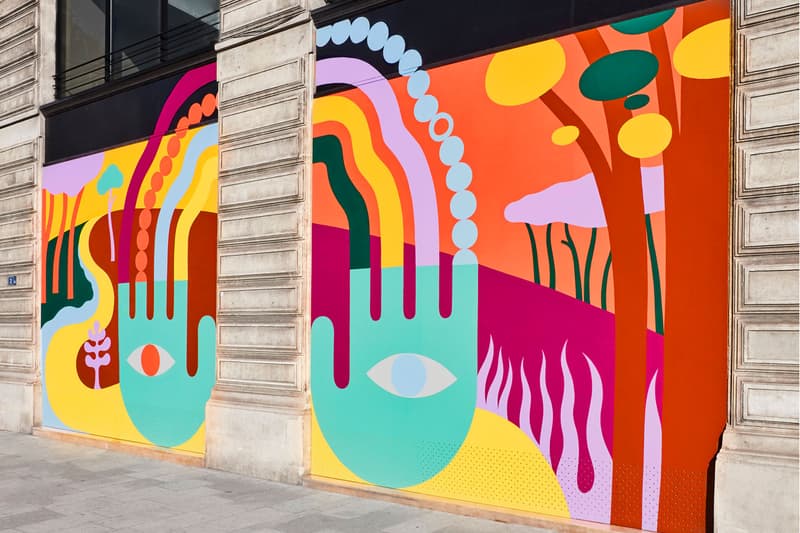 2 of 5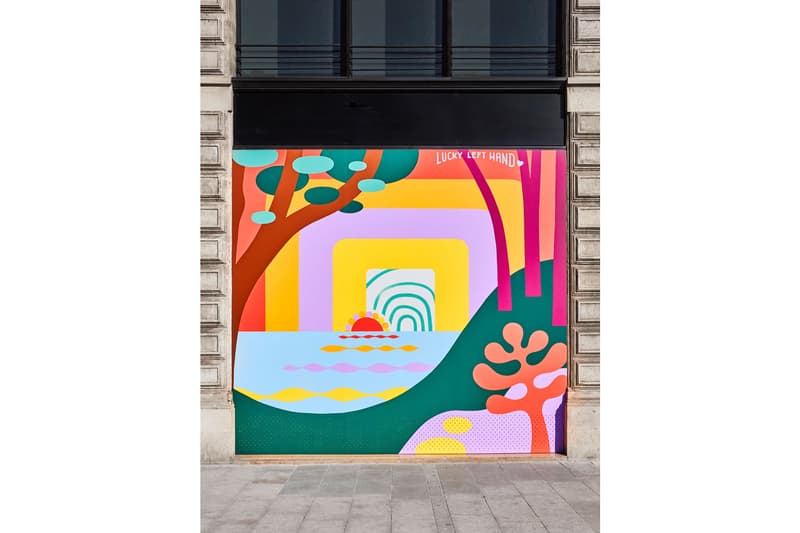 3 of 5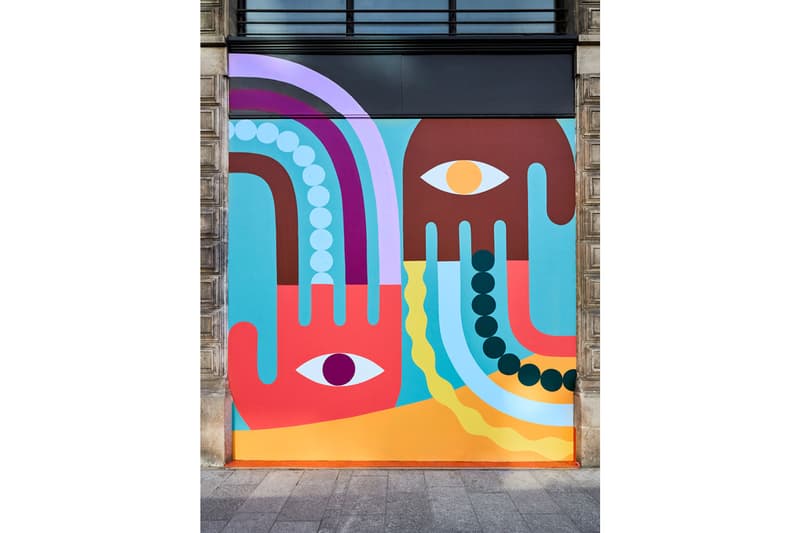 4 of 5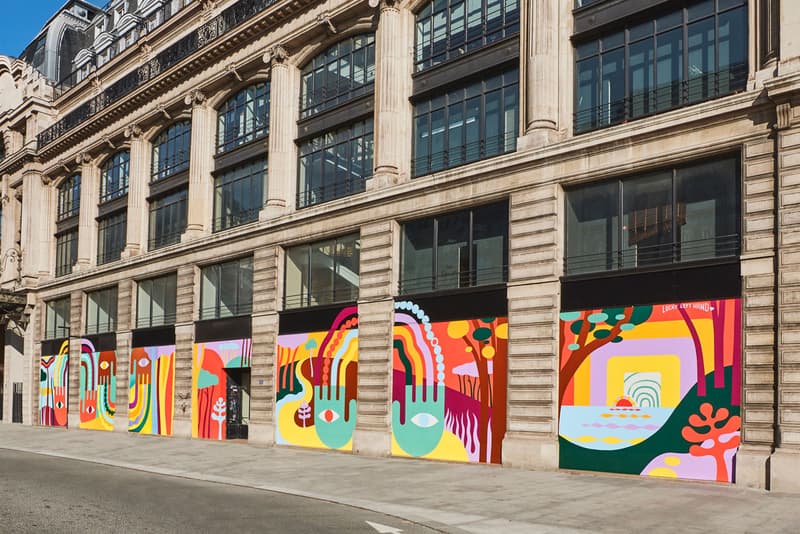 5 of 5
Luckylefthand Graces Louis Vuitton Headquarters With Vibrant Wall Painting
Representing a positive mindset amid COVID-19.
---
Steven Burke, best known as Luckylefthand, has decorated the façade of Louis Vuitton's headquarters in Paris with his work Nine Colors, Nine Eyes and Nine Hearts. Covering 280 square meters, the wall painting is made up of 14 colorful paintings that bring positivity to the Pont Neuf neighborhood during the current COVID-19 lockdown.
Using a condense style inspired by '60s and '70s aesthetics, Luckylefthand transports viewers to the landscapes of Hossegor, a French town that has inspired the artist for years. The sun sets upon a glistening body of water, trees abound on sloping hills and rainbows stretch over the landscapes in saturated colors. Luckylefthand's simple yet evocative shapes convey a positive and enthusiastic message to passersby.
Several hands — a recurring motif in Luckylefthand's work that suggest humankind in its most universal form — are set about a meter and a half apart from each other. Linked in spirit rather than proximity, the hands represent today's current mindset. "I wanted to create this wall painting to offer Parisians a colourful stroll past the 14 windows, evoking a summer holiday while still representing the temporary period we are going through," Luckylefthand said about his work.
Take a closer look at Luckylefthand's Nine Colors, Nine Eyes and Nine Hearts wall painting in the slideshow above.
In other news, Hashimoto Contemporary is exhibiting works created during the pandemic in its "Friends & Family" group exhibition.