Xavier Wulf and Bones Drop Collaborative Project 'BRACE'
HollowSESH returns.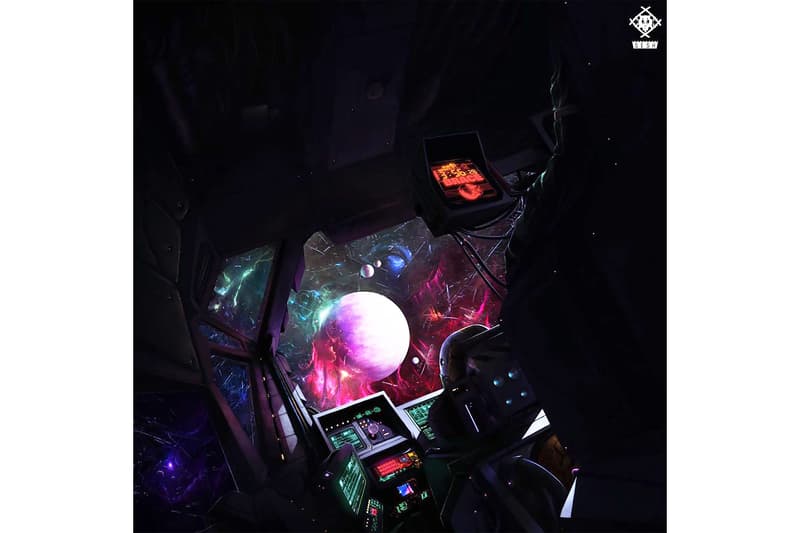 Less than a week after Bones dropped his first project of the year in OFFLINE, the mysterious rapper returns with a new collaborative effort with longtime friend Xavier Wulf in BRACE. It's a short yet diverse 10-track album that's at times minimalist and emotional and at others playful and nostalgic.
Wulf last appeared on Denzel Curry's 13LOOD 1N + 13LOOD OUT MIXX EP and here he's as on-point as ever showcasing his slowed-down melodies as a perfect compliment to Bones on songs like "HappensToTheBestOfUs." The mixtape is spacey and echoing with most instrumentals being handled by in-house producer Marcelo. If the album cover was any indication of the inspiration, Xavier also begins BRACE with, "I got a one way ticket to a black hole/ to a place in space where no one would ever go, it's cool though, I said it's cool, bro/ I got a one way ticket to the unknown/ So far off in space, I might never make it home/ It's cool though, I said it's cool, bro." The crescendoing beat is enough to imagine the Memphis rapper alone in an Intersellar or Ad Astra movie plot, drifting through space smoking blunts as he approaches the event horizon.
Then there's surprising yet complimentary cuts like "Speed of Light," an offering straight from the 80s with an addicting pace and glimmering synths perfect for Bones' falsetto singing, repeating, "I guess my best wasn't good enough." His skillset is perfect here, though.
You can check out both rappers on their respective tours throughout the next couple of months. Stream the full project below and in more music updates, read the latest HYPEBEAST magazine feature piece in Pushing Nostalgia with Mura Masa.