Drakeo the Ruler and Closest Collaborators Release 'Free Drakeo' While He Awaits Trial
The Los Angeles rapper debuts two new freestyles recorded from his prison phone calls.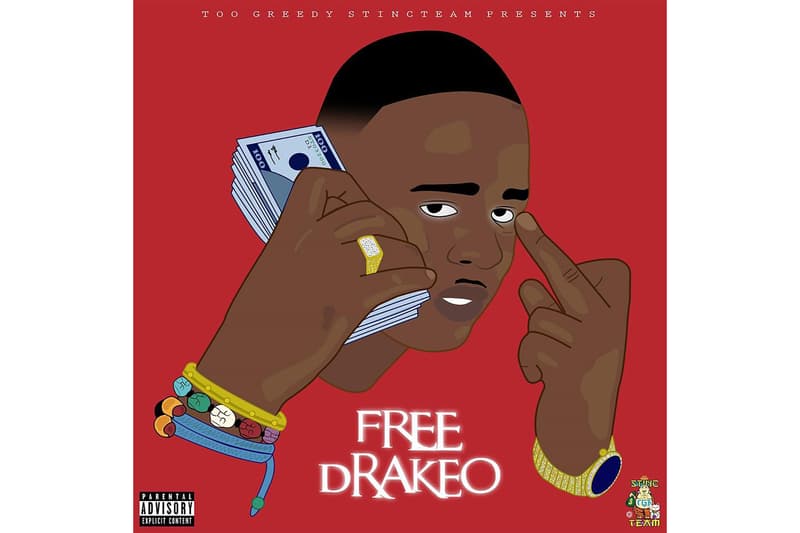 Drakeo the Ruler is awaiting the beginning of his latest trial today, and as promised, the currently incarcerated rapper has released his anticipated Free Drakeo compilation featuring new guest-verses from some of his closest collaborators over the years to raise awareness to his current and seemingly endless legal battle. While the Compton rapper was already acquitted of murder and attempted murder charges in a Compton Courthouse last July, he now stands by for deliberation from the Los Angeles district attorney, who has since refiled and reopened the case.
Free Drakeo opens up with a heartfelt "Letter From Me to You Freestyle (Intro)", an emotional and hard-hitting freestyle recorded through a prison phone call from Drakeo himself that starts at the track's one-minute mark. Throughout the project, Drakeo taps friend 03 Greedo for three songs, each showcasing what could have been, as both rappers have now spent a large chunk of their respective primes locked up in prison. Houston's own Maxo Kream fits perfectly as the clean-up verse on "Crime Stoppers" while Vallejo, California group SOB x RBE add a new flare to the addicting "I Could Never." The 14-track project ends with another a cappella freestyle, echoing, passionate reminder that even despite being locked up, Drakeo doesn't plan on going anywhere.
Drakeo The Ruler debuted the project with previous remix efforts like the "Ion Know Nothin Remix" and the standout "Out The Slums Remix" featuring Danny Brown. Stream the entire Free Drakeo compilation below and in more music news, check out HYPEBEAST's latest Around The Globe: crwn, the latest feature highlighting unique artists outside the English-speaking world centering around the Manila musical polymath.