Bones Releases New 'OFFLINE' Album Featuring Juicy J
16 new tracks from the TeamSESH founder.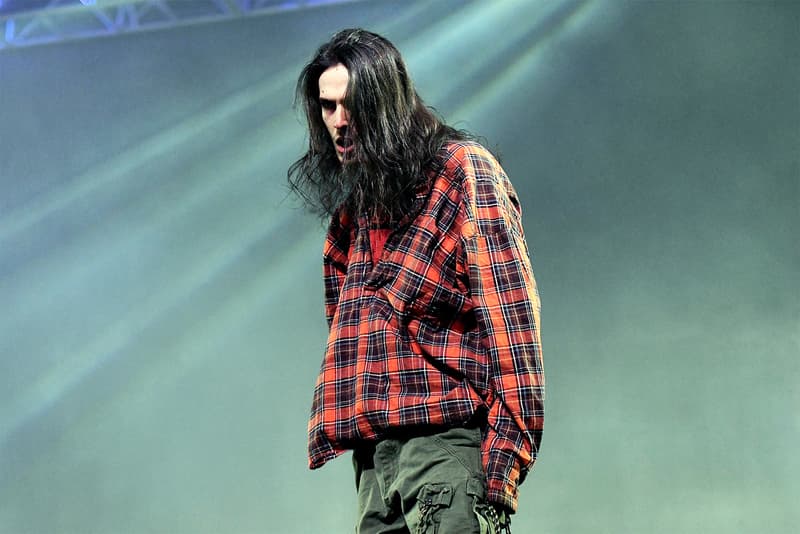 Bones has moved well past the initial online cult following that grew after he burst onto the scene with his signature lo-fi VHS-filtered music videos under his TeamSESH imprint. The Michigan-born rapper was one of the earliest and most influential artists to rise through the SoundCloud ranks in the early 2010s thanks to a truly unique aesthetic, an aura of mystery and a sound that would go on to be mimicked by his genre for years to come. Late last year he moved directly into the occult, playing a religious figure for his "ArentYouASightForSoreEyes" visual. It ditched that iconic glitchy grain from his earlier offerings for a warm, surreal vibe and added a sinister twist thanks to some great character actors. Now Bones is back with his first full project of 2020 in OFFLINE.
The new 16-track LP features a standout guest spot from Three 6 Mafia legend Juicy J on "Timberlake." Juicy and Three 6 have served as a major influence for the rapper since TeamSESH's earliest projects, so the track is a nice reminder of how things have progressed for Bones and his lengthy albeit often solitary discography. On OFFLINE, Bones wrestles with mortality, substance abuse and depression over spacey guitar riffs throughout "Vertigo," and orchestral loops on "ChampagneInTheGraveyard."
Listen to OFFLINE (currently only streaming on SoundCloud for the time being) below. In more music updates, listen to East Atlanta rapper Young Nudy's latest mixtape, Anyways.