Christian Rex van Minnen to Display Otherworldly Prints at Ross+Kramer Gallery
Inspired by Francisco de Zurbarán's 'Jacob and His Twelve Sons.'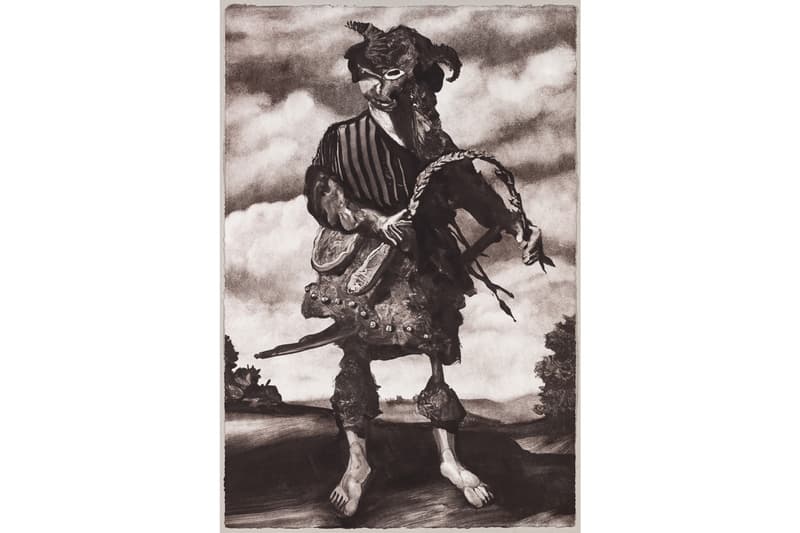 1 of 8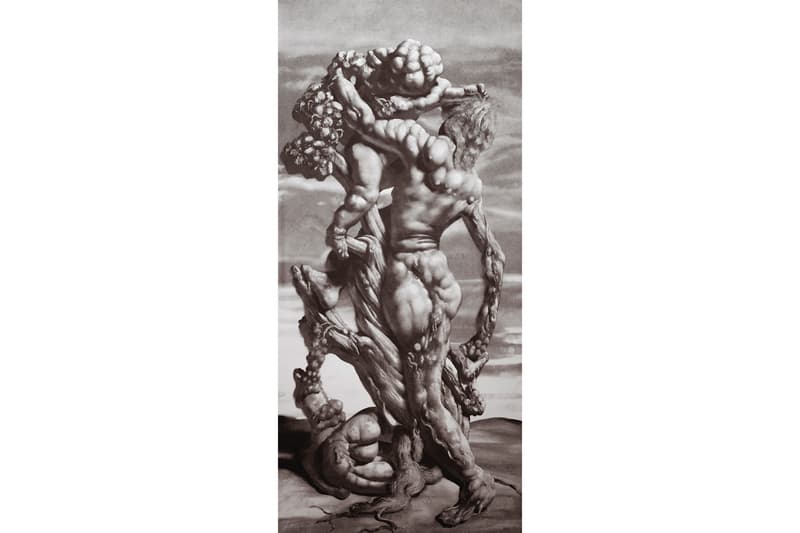 2 of 8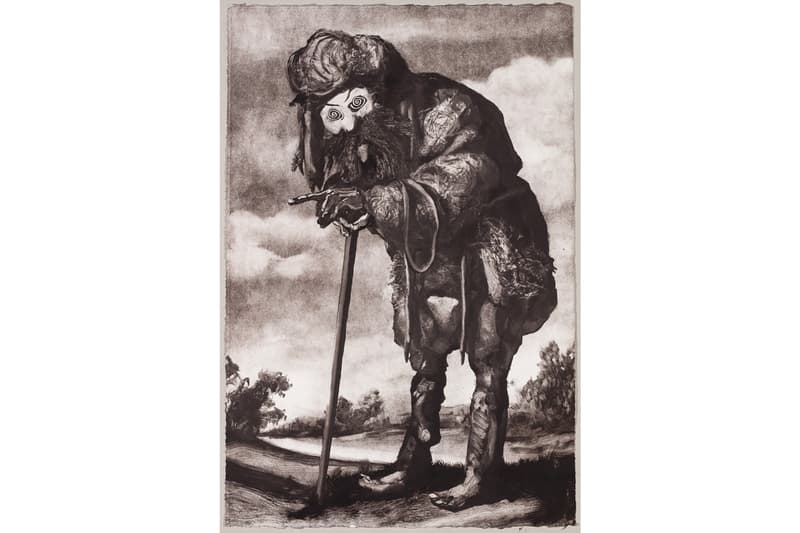 3 of 8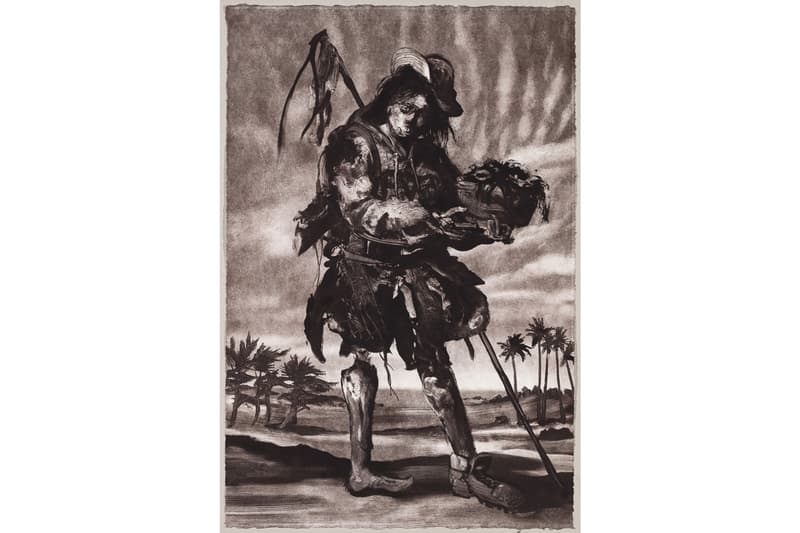 4 of 8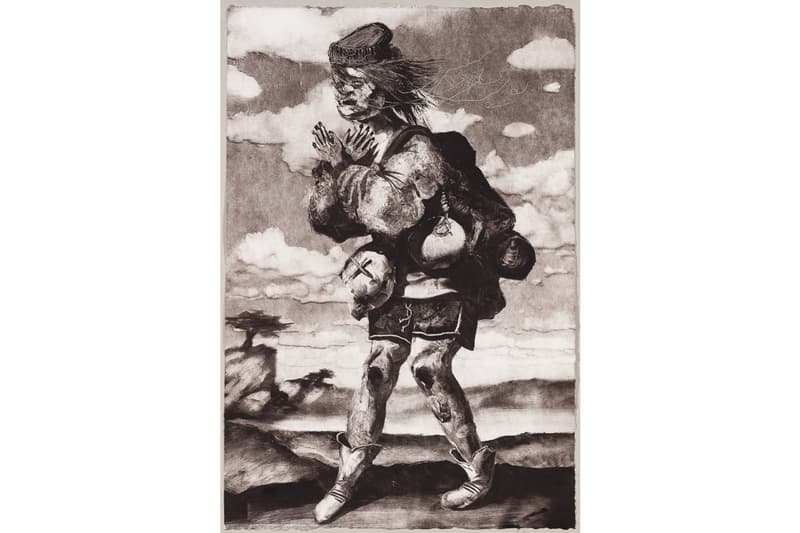 5 of 8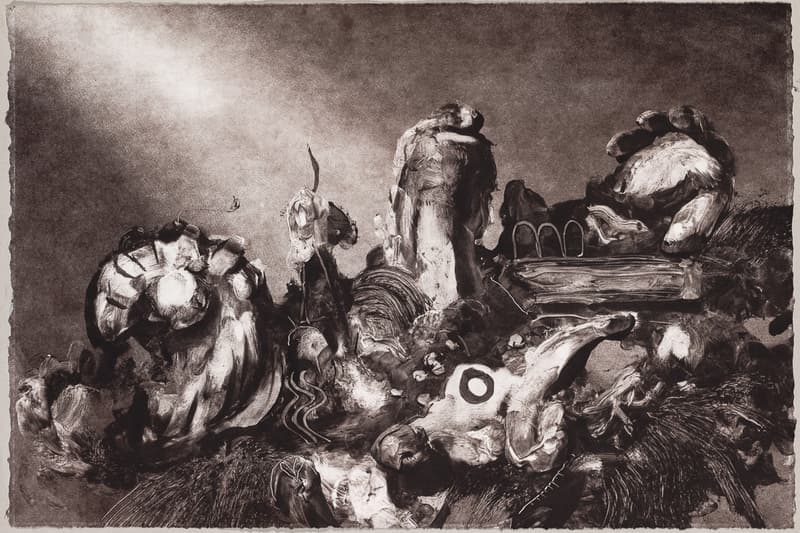 6 of 8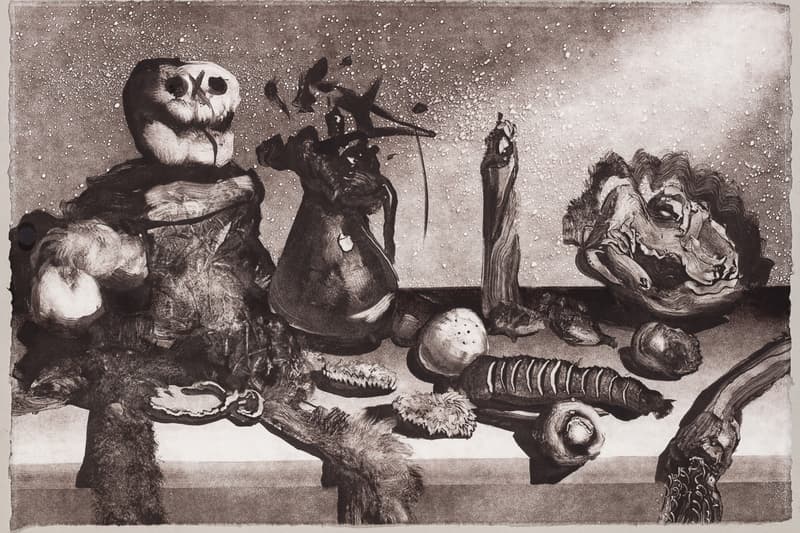 7 of 8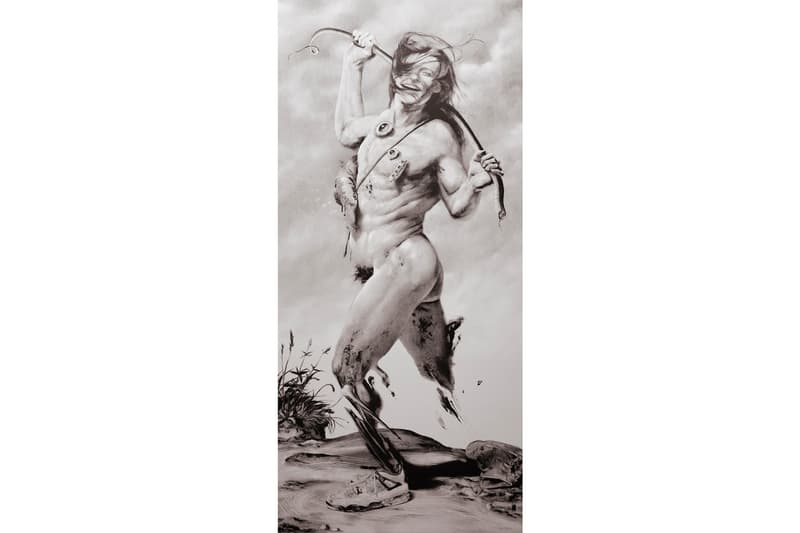 8 of 8
Ross+Kramer Gallery is launching a new exhibition, entitled "West Cliff," featuring the works of Christian Rex van Minnen. The show takes its name from the famous West Cliff Drive in Santa Cruz, California — where the artist recently relocated from New York City. People from a range of backgrounds commingle on this "geological and figurative crumbling edge of the western United States of America."
The Upper East Side gallery presents a new series of images by van Minnen depicting different types of travelers posed on the edge of cliffs. Among the works are figures inspired by Spanish Baroque painter Francisco de Zurbarán's series of life-size portraits, titled Jacob and His Twelve Sons. Like Zurbarán's Old Testament characters, van Minnen's figures are depicted on the western-most edge; where land meets water. Departing from his signature bulbous, distorted heads in bright colors, the new works consist of monotypes and etchings — some of which were created during van Minnen's stay at the Anderson Ranch Arts Center.
Take a closer look at select works from "West Cliff" above. The exhibition will run from February 27 to March 14.
Elsewhere, Frank Holliday's gestural paintings will arrive at Mucciaccia Gallery this Friday.
Ross+Kramer Gallery
14 E 63rd St
New York, NY 10065