Tory Lanez Announces End of Interscope Record Deal With 'New Toronto 3'
"I haven't dropped the music that I REALLY wanted to for the last 4 years."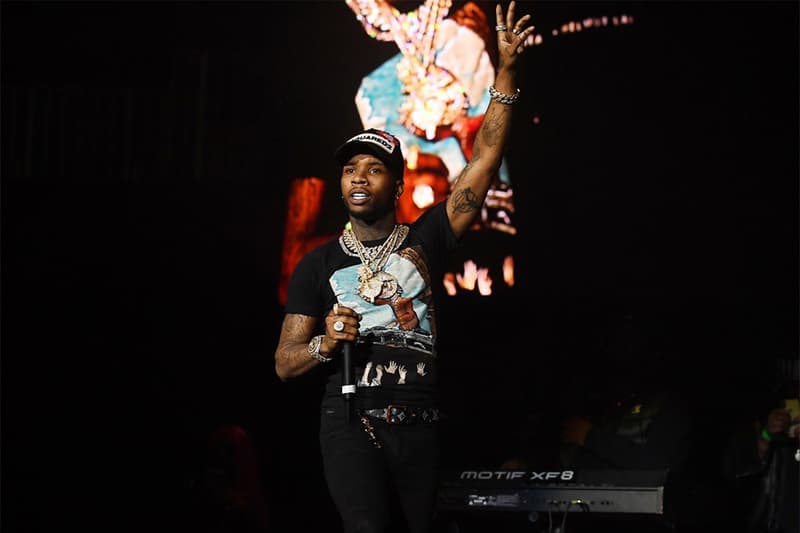 Tory Lanez took to Twitter to announce his forthcoming album New Toronto 3 and the subsequent completion of his record deal with Interscope.
The artist confirmed that there's "no bad blood" between him and the record label, explaining that he actually exceeded their five-album deal with 12 projects, inclusive of the mixtapes with original music. "I can OFFICIALLY go on record and say I exceeded that 5 ALBUM MARK … AND IM STILL JUST GETTING MY FEET IN THE WATER," he tweeted.
In response to a fan, Lanez acknowledged that he hasn't really been offering the music he's wanted to recently, noting that he had to at least go 60% in order to keep his audiences legitimately interested. "I haven't dropped the music that I REALLY wanted to for the last 4 years," he replied. He continued, "I just freestyle'd sh*t and songs that WOULD GET YOU BY ,up untill i said f*ck it "i gotta atleast go 60 % or they gone start thinking I'm super trash then boom "CHIXTAPE fun tho."
Lanez signed with Interscope Records and Benny Blanco's Mad Love Records in 2015 and released his debut studio album I Told You the year after. He followed the studio albums up with Memories Don't Die, Love Me Now? and most recently Chixtape 5.
Elsewhere in music, YouTube's temporary shut down of the lofi hip hop radio livestream sent the internet into a frenzy this weekend.
ITS OFFICIAL, NEW TORONTO 3 COMES OUT MARCH !!!! AND AS SOON AS YOU HEAR IT … I HAVE OFFICIALLY FINISHED MY DEAL WITH INTERSCOPE … ITS BEEN REAL . ?????? – LoneStone

— Tory Lanez (@torylanez) February 24, 2020
And it's no bad blood with the label @Interscope … I HAD A 5 ALBUM DEAL ….I GAVE THEM 12 PROJECTS /ALBUMS if u include all the mixtapes with original music . I can OFFICIALLY go on record and say I exceeded that 5 ALBUM MARK … AND IM STILL JUST GETTING MY FEET IN THE WATER

— Tory Lanez (@torylanez) February 25, 2020
I haven't dropped the music that I REALLY wanted to for the last 4 years. I just freestyle'd shit and songs that WOULD GET YOU BY ,up untill i said fuck it "i gotta atleast go 60 % or they gone start thinking I'm super trash then boom "CHIXTAPE 5" but this should be fun tho ?? https://t.co/m9LWpNWFAp

— Tory Lanez (@torylanez) February 25, 2020