Tesla Smashes the 1 Million Vehicle Mark
Elon Musk announced the landmark figure himself.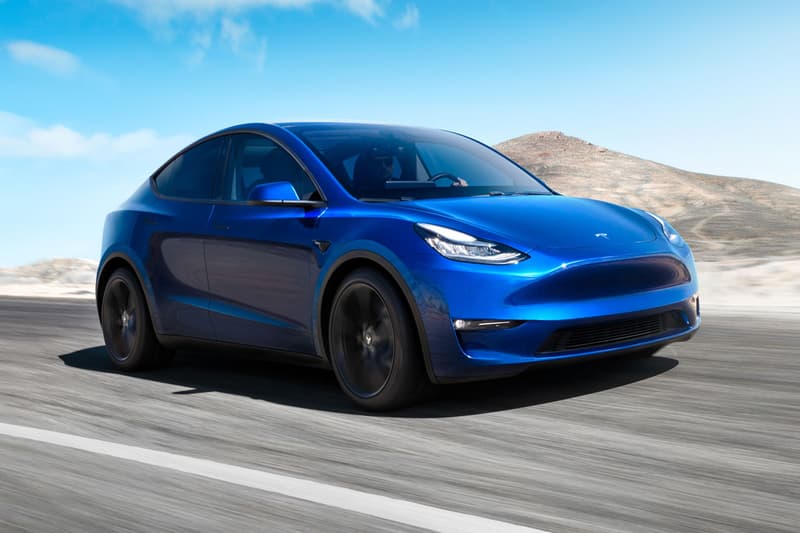 Tesla's stock has proven reliable to investors, as it steadily grows in line with rising demand for electric cars. However, few companies are entirely unscathed by the Coronavirus pandemic and Tesla is no exception, though a recent announcement from CEO Elon Musk may help turn the tides.
Crashing oil prices and aforementioned global disease knocked 13% off Tesla's share prices on March 9, as CNBC reports, with the Nasdaq Composite index — on which Tesla is listed — fell by 7.3% overall. However, by March 10, Tesla shares were over 10% higher.
The boost can be traced to a recent tweet from Musk, celebrating the Tesla employees as the company's 1,000,000th car — presumably a Model Y, judging from his attached photo — rolls out of its factory. Tesla only offers four models of electric automobiles — the Model 3 and S sedans and Y and X SUVs — making the landmark figure more impressive considering the concise selection. Deliveries of the Model Y are due to begin later this quarter, all but guaranteed to further bolster Tesla's business.
Congratulations Tesla team on making our 1,000,000th car!! pic.twitter.com/5M99a9LLQi

— Elon Musk (@elonmusk) March 10, 2020
Musk's announcement is a bright one for his company and for the electric car business as a whole. Recently, companies as diverse as France's Renault and Germany's BMW created their own electric concept cars, highlighting the developing desire to delve into the timely sustainable fuel industry. Pinanfarina even introduced a limited edition electric Battista Anniversario, demonstrating the power of electric vehicles.
Meanwhile, Tesla fans have more to celebrate, thanks to Hot Wheels' RC car iteration of the company's Cybertruck.