Global Textile & Apparel Sectors Taking $1.5B USD Loss Due to Coronavirus
With the estimated impact on total exports in global value chains at $50 billion.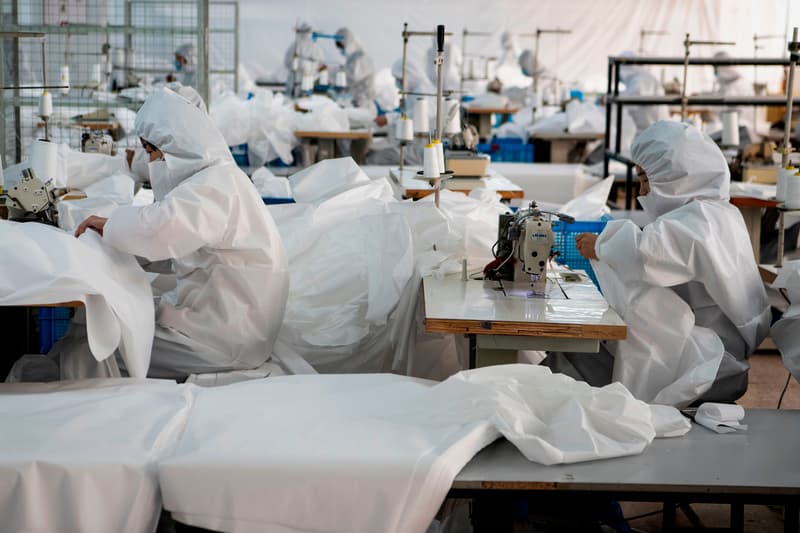 The global outbreak of coronavirus (COVID-19) is taking its toll on the global economy. Just recently Nike suffered a $17 billion USD valuation loss due to the coronavirus, and now it seems the global textile and apparel sectors are seeing an equally chunky hit.
In a new report from the U.N., it's estimated that the loss of exports of global value chains due to the massive reduction in China's manufacturing output is worth upwards of $50 billion USD. That includes nearly $1.5 billion USD in losses within the textile and apparel sectors.
"It's clear the global effects are going to be significant, and even if the COVID-19 is retained within China, which it hasn't been, it will still have a continuous impact because of China's impact into the overall value chains of world production," Pamela Coke-Hamilton, director for international trade at the U.N. Conference on Trade and Development, shared on Wednesday.
According to Coke-Hamilton, the European Union has been hit the hardest, with $15.6 billion USD in losses, followed by the United States ($5.8 billion) and Japan ($5.2 billion). UNCTAD economists provided the analysis in a report titled "Global trade impact of the Coronavirus (COVID-19) Epidemic," diving into the impact the virus has had on 13 industries. Textile and apparel industries have also been heavily impacted in the EU with losses of nearly $540 million USD. Other countries like Vietnam ($207 million), Turkey ($164.2 million), Hong Kong ($107 million), Taiwan ($102 million), and the United States ($80 million), have all been impacted by the outbreak.
The reasoning behind this is that China has become increasingly interconnected within the manufacturing industries within these sectors. Coke-Hamilton noted that roughly 20% of international trade of intermediate goods relies on China, making it an integral part of the well-being of global value chains. Back in 2002, China's share of intermediate inputs only accounted for 4% of the global manufacturing sector when the SARS outbreak occurred.
For more coronavirus news, James Bond's No Time To Die has been pushed back due to the virus.