BMW Unveils i4 Concept EV With Redesigned Logo
A teaser for what's to come in 2021.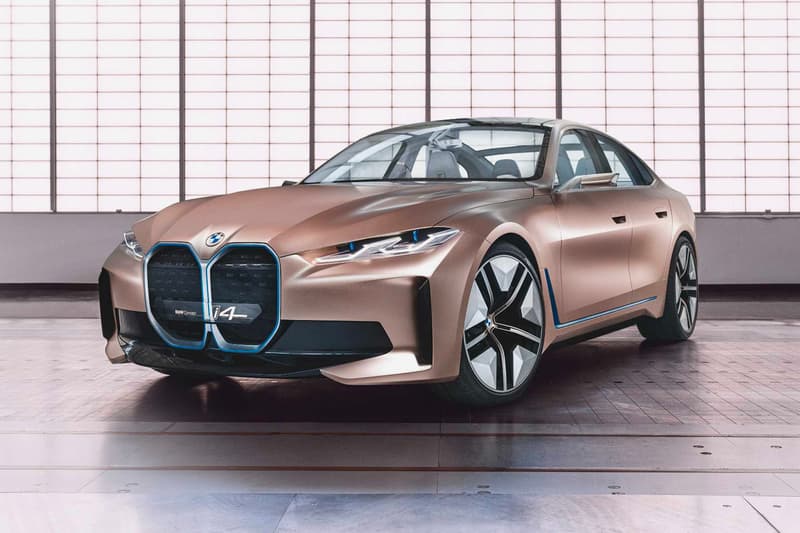 1 of 7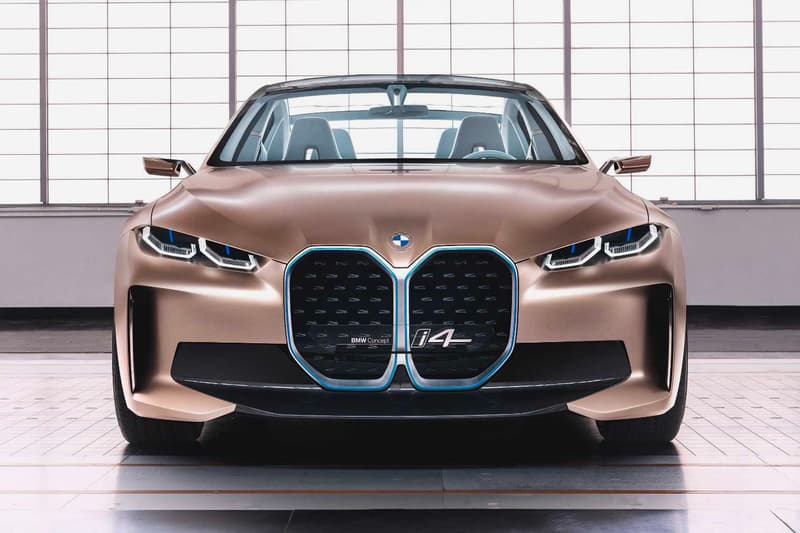 2 of 7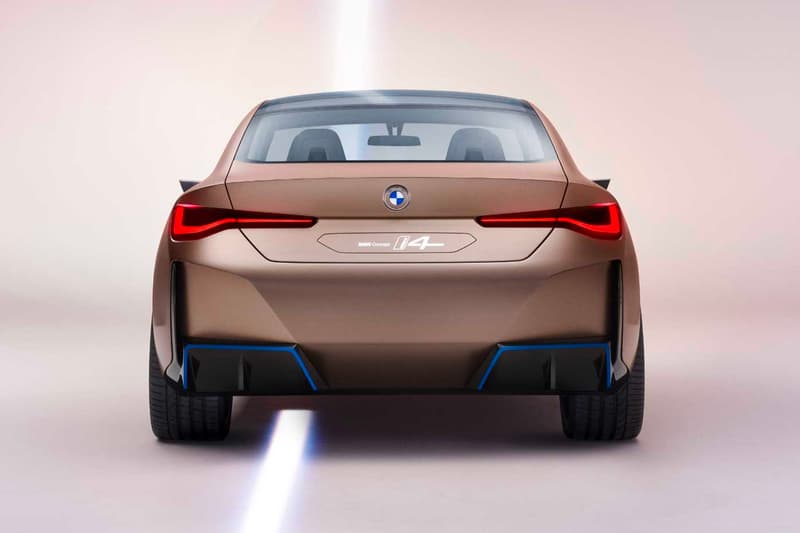 3 of 7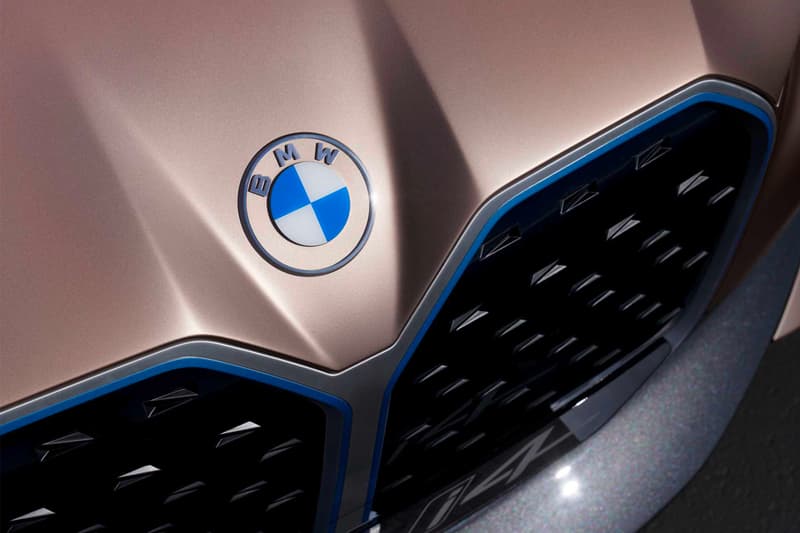 4 of 7
5 of 7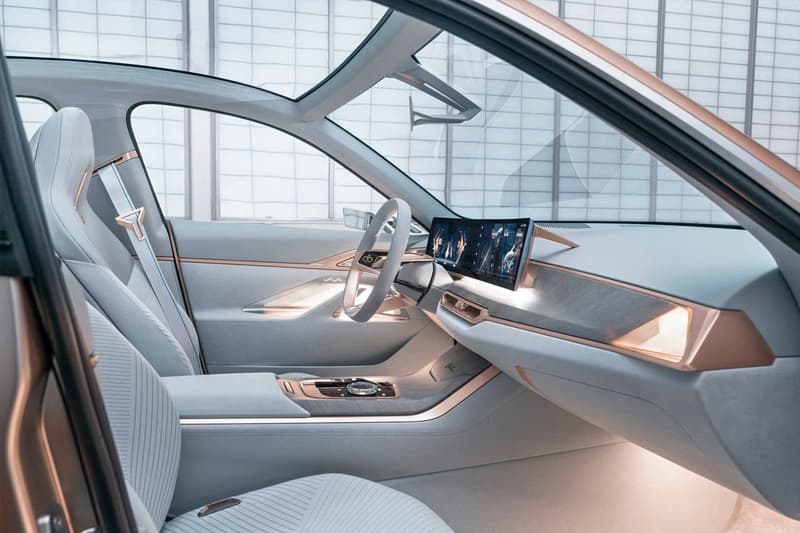 6 of 7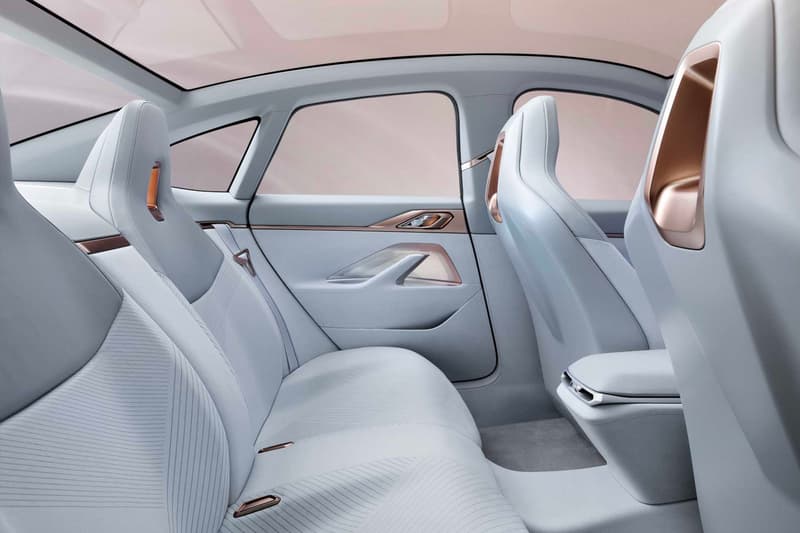 7 of 7
After years of teases and rumors, BMW has still yet to showcase a finalized version of its i4 electric vehicle, which is set to arrive in 2021. However, that didn't stop the German automaker from revealing a new concept version of the long-anticipated ride at the 2020 Geneva Motor Show, offering up the best look to date at the i4.
The vehicle is a big move for BMW as it introduces its fifth-generation electric powertrain, which will be used on the iX3, iNEXT, and i4. Within the new i4 concept, BMW claims that drivers will be able to travel 600 kilometers (~370 miles) on a full charge. The biggest takeaway is the efficiency of its 80kWh battery pack, which when compared to the likes of Porsche's Taycan Turbo (94.3kWh rated for ~200 miles) or Hyundai's Kona (64kWh rated for ~260 miles), makes for an interesting squeeze in terms of how many miles it can pinch out.
BMW has decided to stick with a single motor, which produces roughly 530 horsepower. On par with much of BMW's sport-focused V8 engines, the i4 doesn't slack on its 0-62mph sprint, rated to go from 0 to 100 kilometers in just 4 seconds.
As evident in pictures, the updated version of the i4 features an evolved take on its iconic kidney grille design. More on-brand characteristics include a long and slim L-shaped rear that allows for increased aerodynamic performance. The interior, like many concept cars, fast forwards into the future, with BMW exercising clean and sleek principles, minimalistic controls, and a massive widescreen at the front.
Head of BMW Design Domagoj Dukec shared a bit behind the i4 concept:
The design of the BMW Concept i4 shows fantastic proportions, a powerfully expressive character and, of course, a lot of attention to detail. With the BMW Curved Display, we have redefined BMW's signature driver focus in an extremely elegant way. At the same time, the BMW Concept i4 transports a feeling of sustainable driving pleasure.
Other unique details that BMW has introduced with the i4 concept is a redesigned take on its iconic 1997 logo. Ditching the black ring for a transparent circle, and changing the typeface to a flatter profile, offering an evolutionary take on the brand's iconography. Jans Thiemer, BMW's Senior Vice President of customer and brand, shared that the logo is meant to "radiate more pennons and clarity." He also noted that the redesign exemplifies "significance and relevance for mobility and driving pleasure in the future." BMW, however, does not have plans to utilize the logo on production vehicles.
Take a detailed look at BMW's i4 concept vehicle above.
For more automotive news, take a look at Koenigsegg's new 1700BHP Gemera hybrid.