Koenigsegg's New Gemera Hybrid Is a 1,700BHP Four-Seater
Four seats, hot and cold cup holders, and a 1.9-second 0-62mph sprint.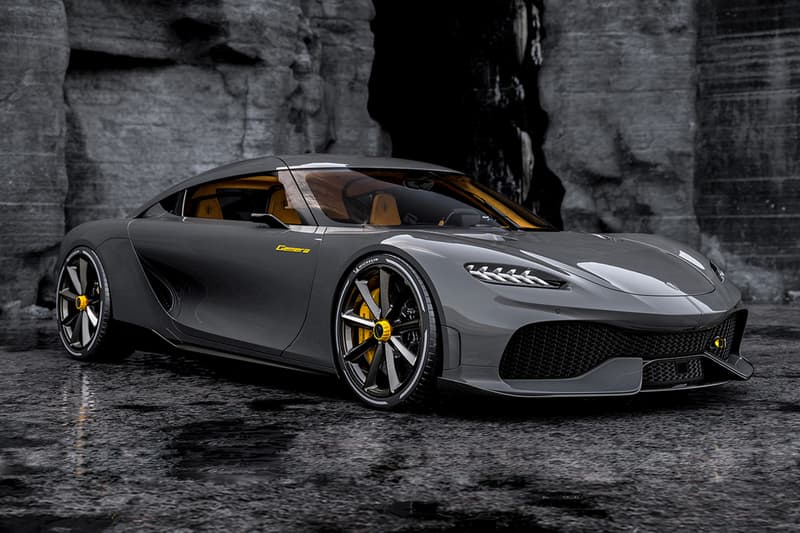 1 of 15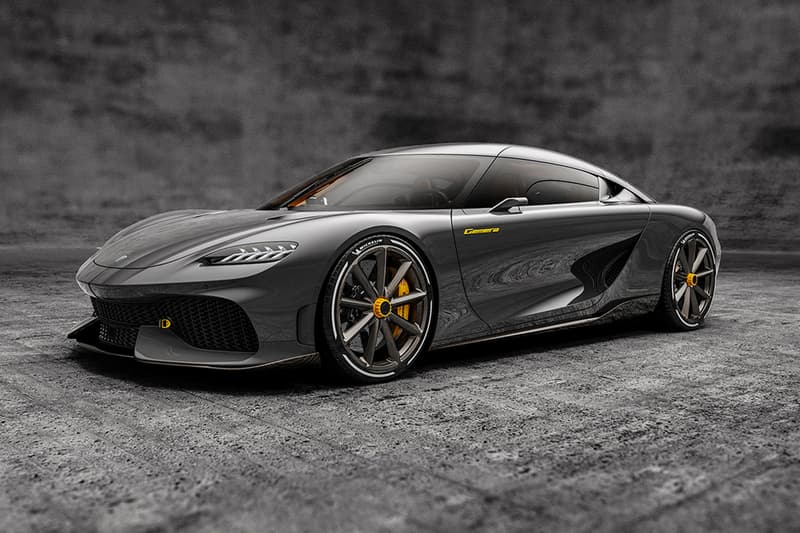 2 of 15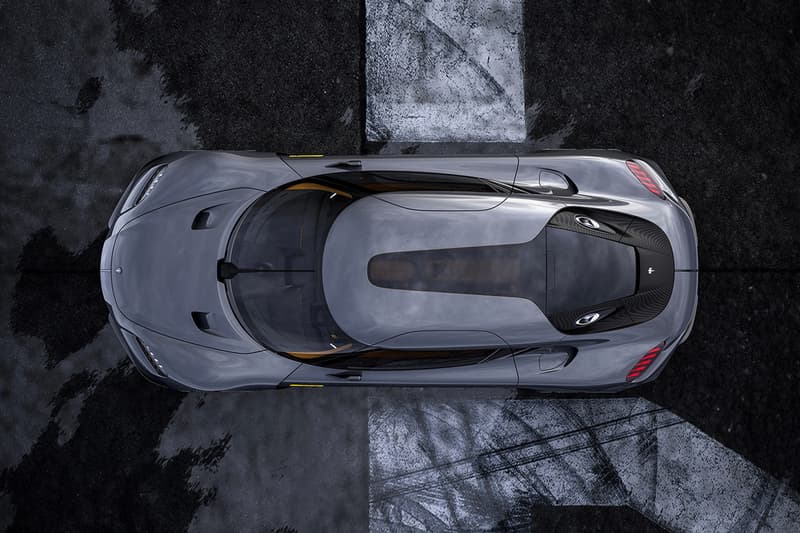 3 of 15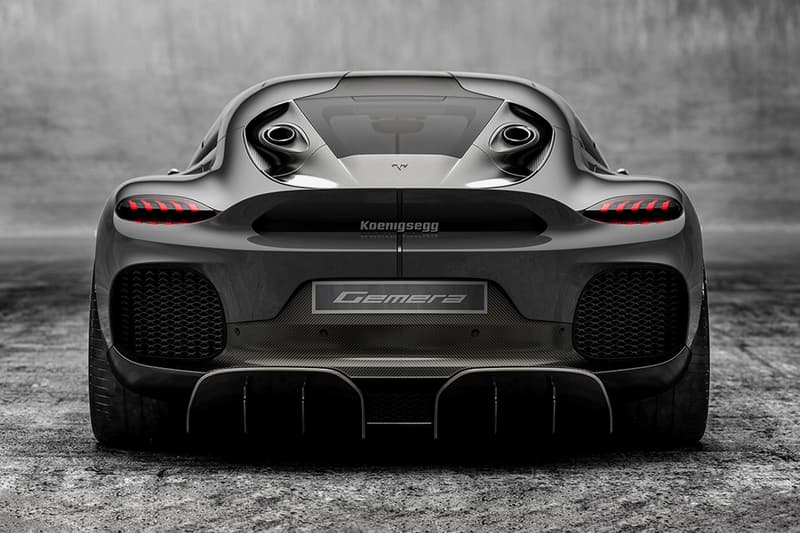 4 of 15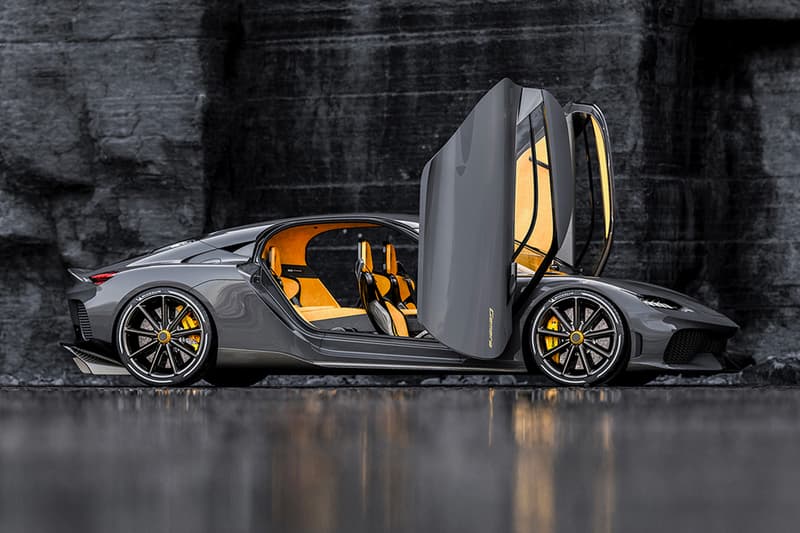 5 of 15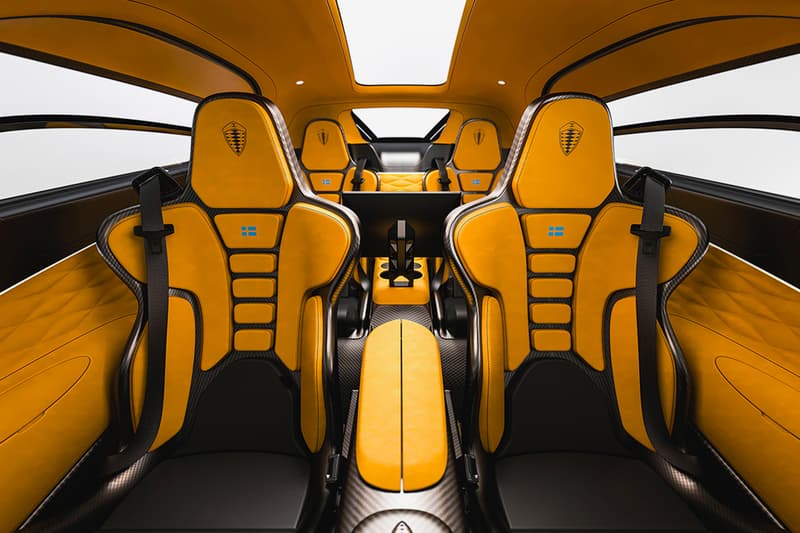 6 of 15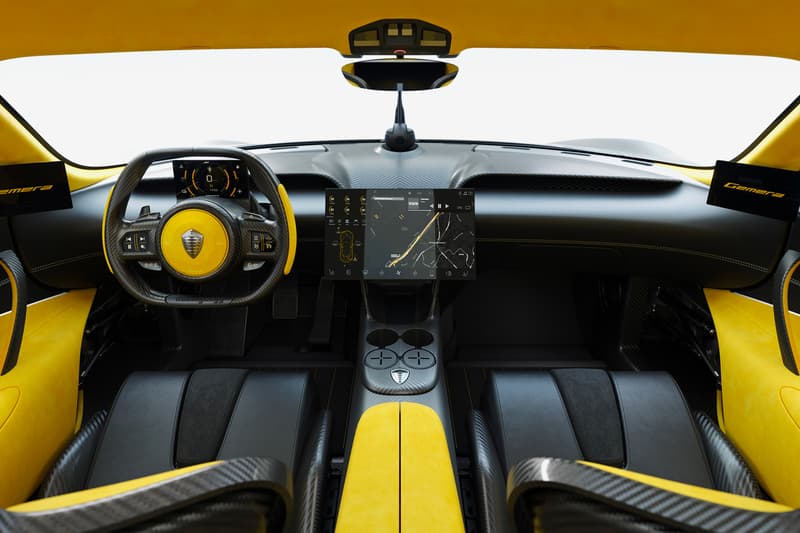 7 of 15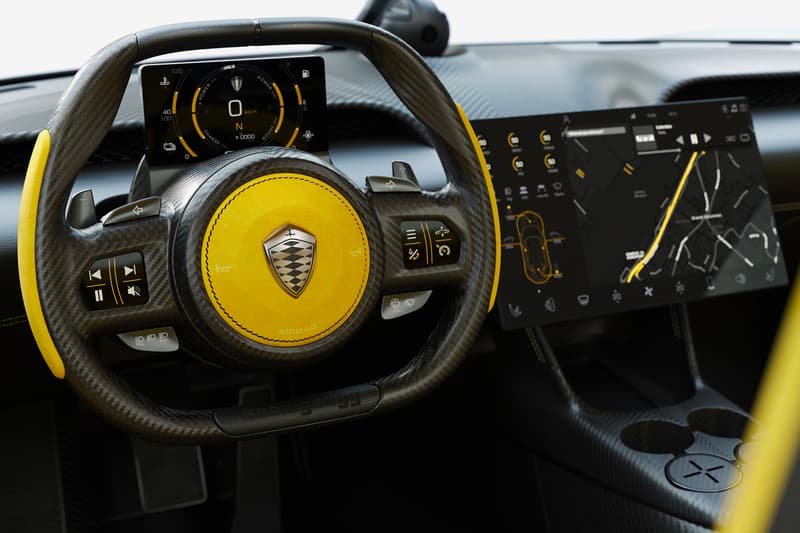 8 of 15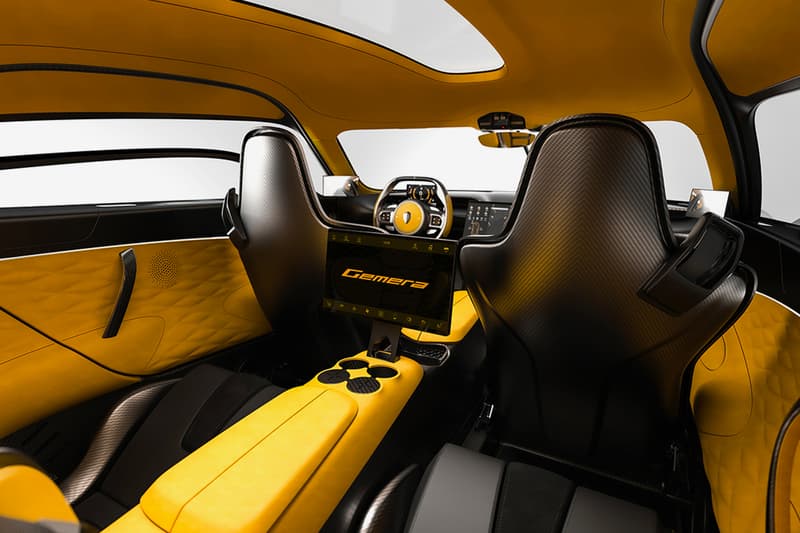 9 of 15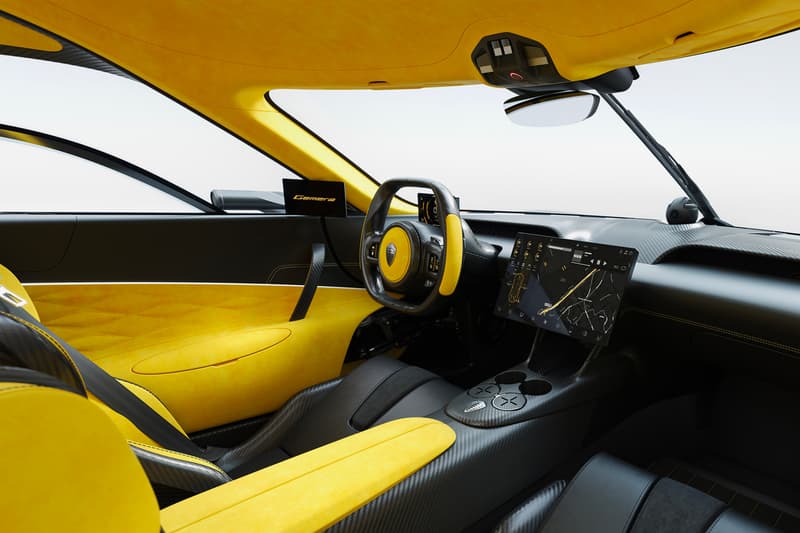 10 of 15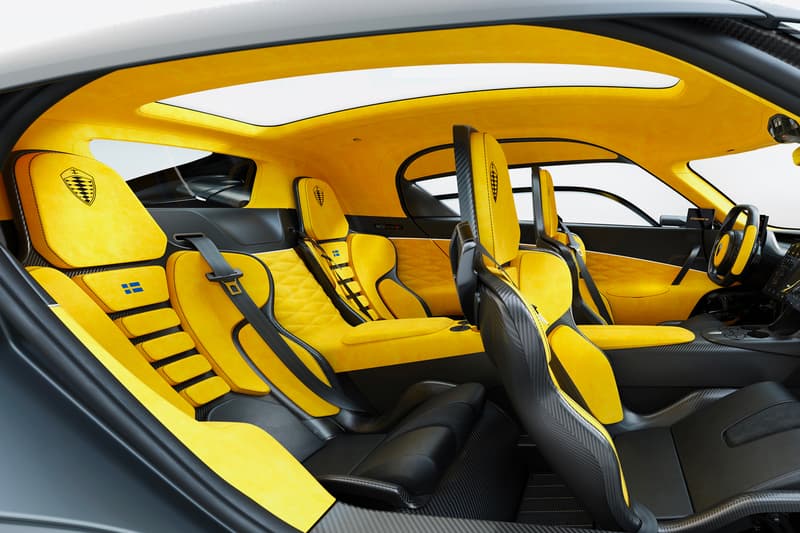 11 of 15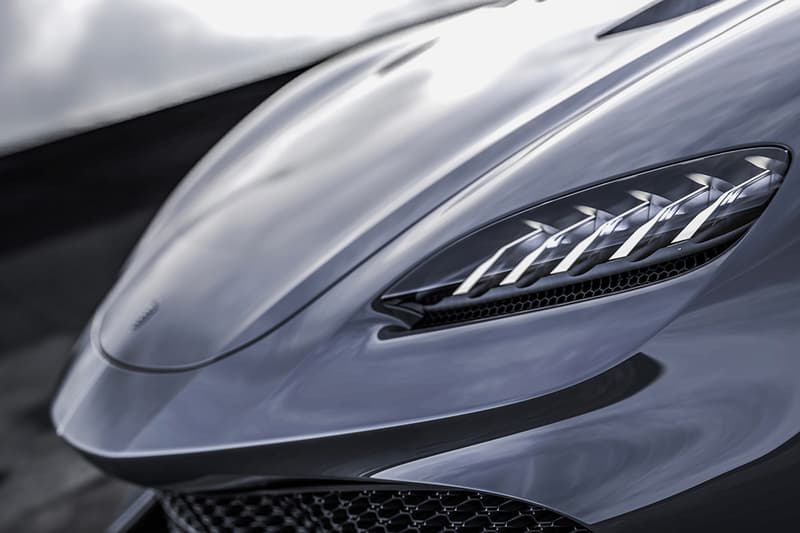 12 of 15
13 of 15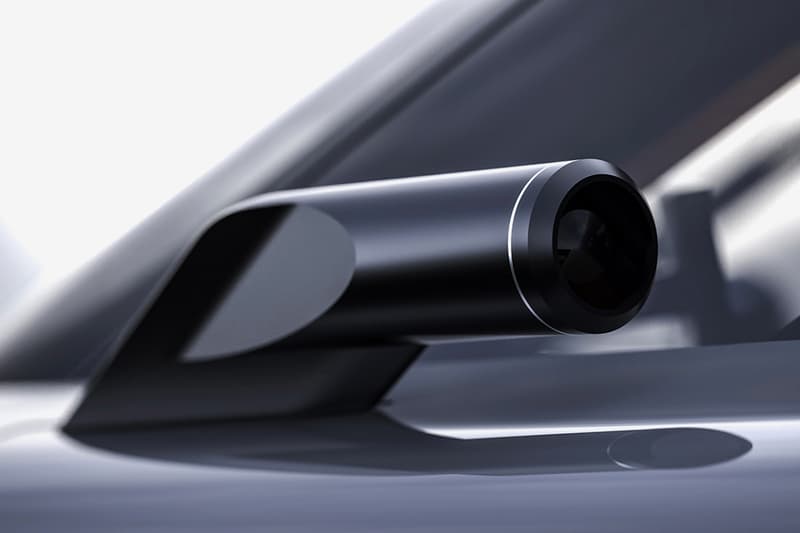 14 of 15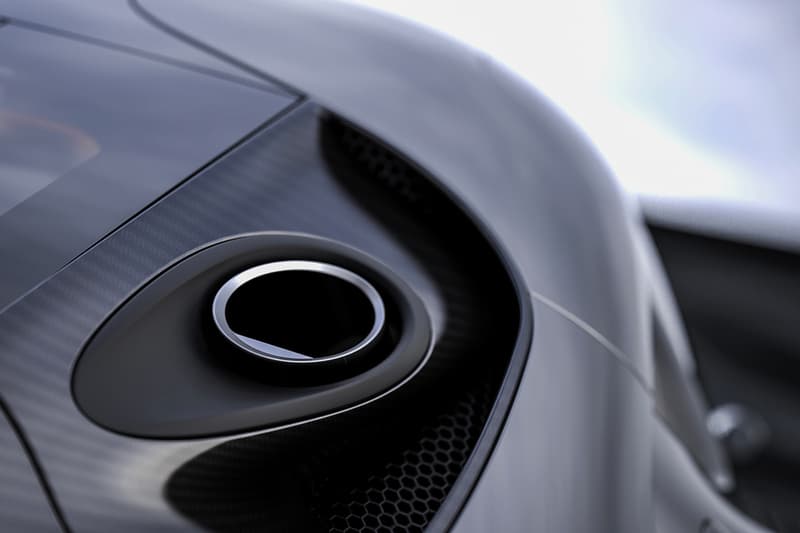 15 of 15
Koenigsegg has officially unveiled its latest family member, the Gemera. The all-new "Mega GT" — as CEO Christian von Koenigsegg calls it — features four seats, two scissor doors, and a ridiculously powerful hybrid powertrain that pushes out 1,700bhp.
Inspired by an egg's shape, Koenigsegg's motivation for creating such a crazy concoction was the idea of a mid-engined two-seater with family-friendly road trip capabilities. Not only does the car comfortably sit four, but it also has ample room for luggage.
On the inside, luxury takes center stage. Seats are made from hollow carbon-fiber monocoques and feature both hot and cold cup holders, with side view mirrors replaced with cameras, seats that are heated and cooled, the front and rear have digital touchscreens to control both climate and entertainment, and the hi-fi audio system totes 11 speakers. On top of this, the car also has enough storage space to fit four pieces of luggage.
Tapping its power from a high-capacity hybrid powertrain, the Gemera can achieve 0-62mph in just 1.9 seconds, with a minacious top speed of 250mph. The drivetrain's combustion element is comprised of a twin-turbocharged 2.0-litre, three-cylinder engine, and despite its size, still manages to produce 600bhp and 443lb-ft of torque. Much of this is thanks to the use of turbochargers and "free-valve" technology, which replaces the car's camshaft with actuators that control the engine's valves.
Koenigsegg's engine for the vehicle — dubbed "The Tiny Friendly Giant" — features a trio of high-output electric motors, making for a combined overall output of 1700bhp. That makes it one of the most powerful hybrids ever built. The Gemera can also operate in a pure-electric mode at speeds of up to 186mph, capable of covering 31 miles before the combustion engine takes over. Koenigsegg has shared that the Gemera is "at least as CO2-neutral as a pure electric car" when using either ethanol or CO2-neutral methanol.
Take a detailed look at the Koenigsegg Gemera above. Koenigsegg has shared the vehicle is limited to just 300 units worldwide, with no current information revealed in regards to pricing.
For more cars, check out Bentley's $2 million USD Mulliner Bacalar.