size? x Nike Air Max 95 "20 For 20" Inspired by Past Exclusives
A roll call of size? and Nike's greatest hits over the last two decades.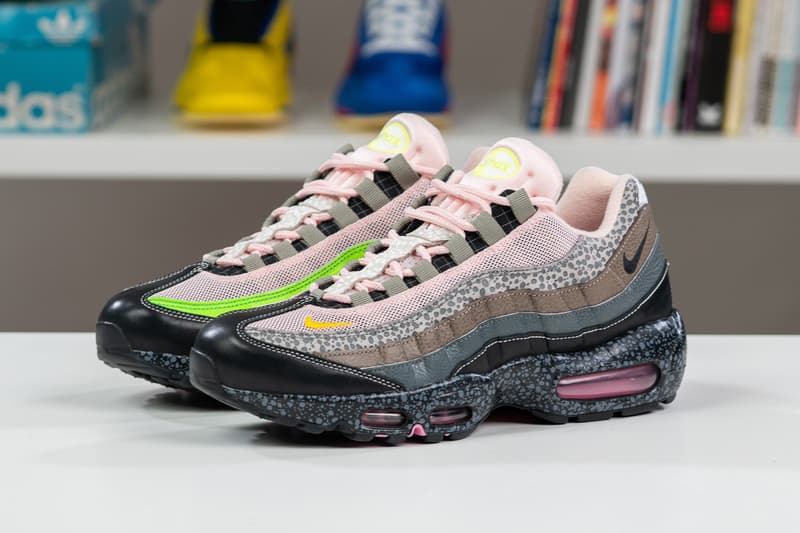 1 of 2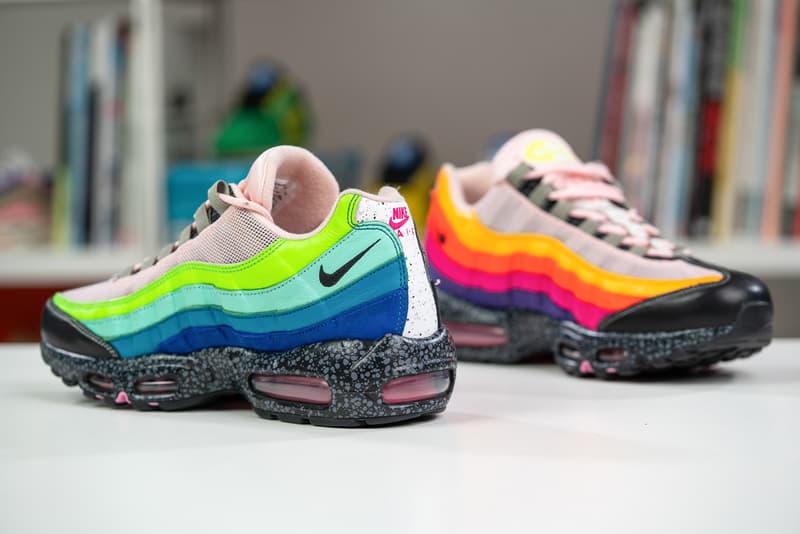 2 of 2
Well-known UK retailer size? is celebrating 20 years in business, and as part of its anniversary festivities it's teamed with Nike for a special Air Max 95 "20 For 20." A true "What The" style, the bold Nike Sportswear shoes draw from size's? 20 best exclusive Swoosh Brand releases for a rich nod to the two parties' collaborative history.
With a veritable smorgasbord of tones, textures and materials, the "20 For 20" appears to be a true footwear hodgepodge at first glance, but closer examination reveals a keen attention to detail. Lateral sides are kept traditional, using dark tones like blacks and greys plus a recognizable "Safari" print. Meanwhile, medial sides offer the inverse, swathing each piece in bold hues that run the gamut from neon green to rich purple. Common threads on both feet are provided by light pink mesh overlays, hi-vis reflective heels, jet black toe caps and speckled midsoles.
Of course, the Air Max 95's layered look is perfect for this patchwork of pieces: original AM95 designer Sergio Lozano looked to the muscles, bones and tissues of the human body for inspiration when crafting the upper. There's also retro details like a "Neon"-style tongue badge and a mini Swoosh towards the forefoot. Inspiration ranges further than just colors too. The insole is pulled directly from a popular Nike Blazer, and a nod to artist Dave White is present around the Air cushioning system.
Peruse each piece of these highly detailed Maxes here, and expect a size?-exclusive release this month with a yet-to-be-determined retail price.
For more 95s, have a gander at a crisp "De Lo Mio" colorway that salutes the Dominican Republic.
size? x Nike Air Max 95 "20 For 20"