Rick Rubin & Run The Jewels Discuss Personal Growth on 'Broken Record' Podcast
"I'm not really a musician."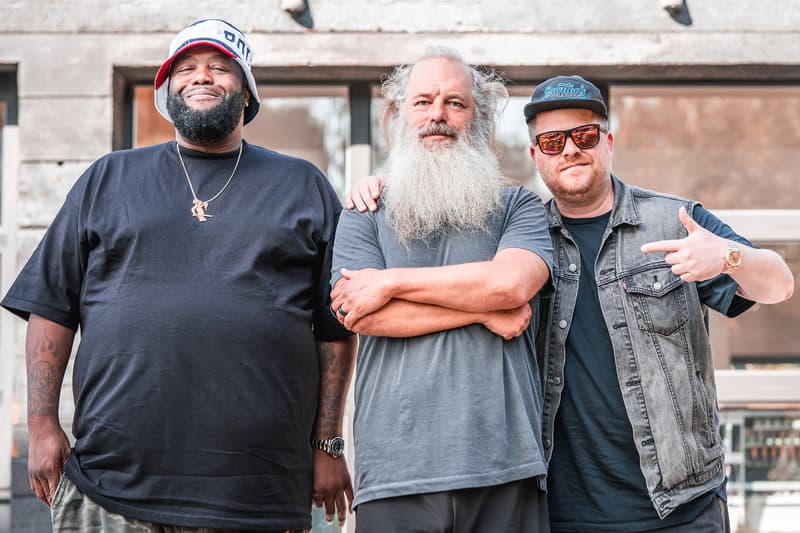 Following a slew of insightful podcast interviews with such names as Tyler, the Creator and André 3000, Rick Rubin has invited hip-hop duo Run The Jewels as the next artists to be a part of his Broken Record podcast series. Also known as RTJ, the duo is an American supergroup made up of members El-P and rapper Killer Mike, who formed in 2013 and have since released critically acclaimed self-titled albums: Run the Jewels (2013), Run the Jewels 2 (2014), Run the Jewels 3 (2016). The group's next album is slated to release this year, Run the Jewels 4 (2020), and they've sat down with Rubin ahead of the album to discuss their personal growth as music artists throughout the years.
The podcast starts off with El-P conversing with Rubin as Killer Mike was still on his way to the set. "Yeah… I always worry about my post-apocalyptic career, you know? What do I have to offer in a post-apocalyptic society? It's certainly not like brute strength," chuckles El-P. He adds, "I'm not really a musician. I make music, but I didn't really follow through with the piano lessons [or] the trumpet lessons." Later Mike joins in and the conversation expands to cover topics like some of the duo's musical inspirations, what kind of music Mike's mother would play around him and how the duo has been developing their sound — El-P even shares a short snippet of a jazz piano refrain he recorded his father playing. Overall, the podcast offers listeners a slight glimpse at some of the things that inform the group's creative processes as well as what people could expect to hear in RTJ's upcoming LP.
Stream the latest Broken Record podcast with Run The Jewels and Rick Rubin below and in more music updates, revisit our latest Best New Tracks featuring HYPEBEAST's favorite under-the-radar offerings and some major releases from artists like Lil Baby, Gorillaz and more.