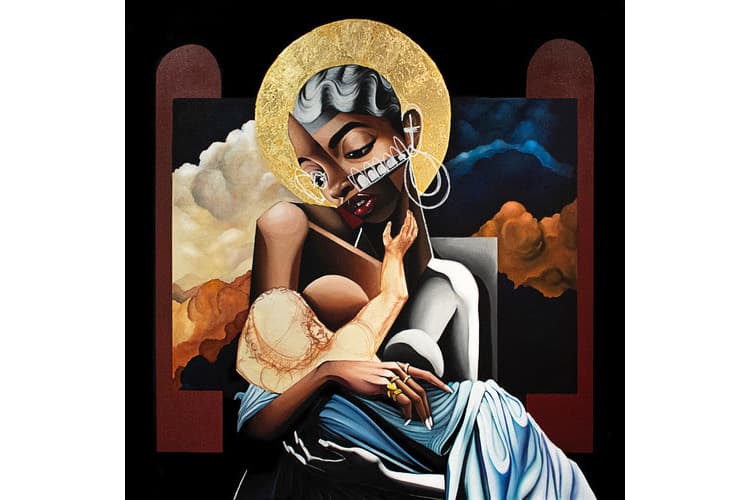 1 of 3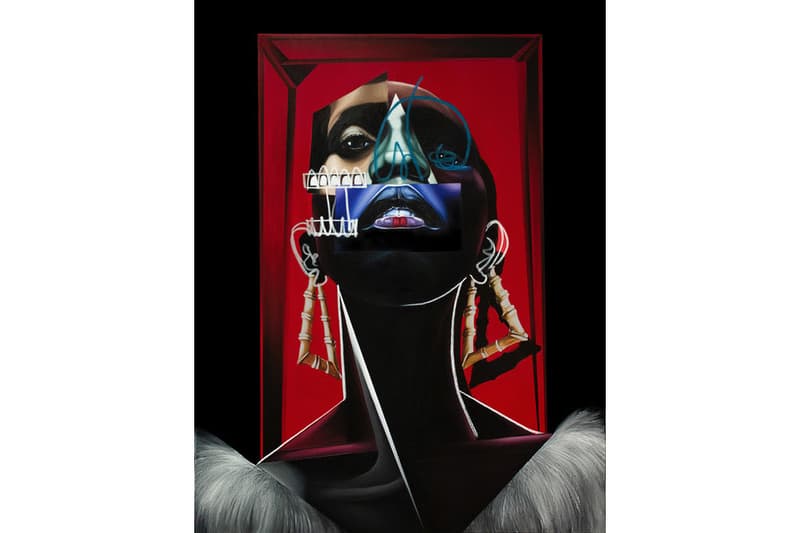 2 of 3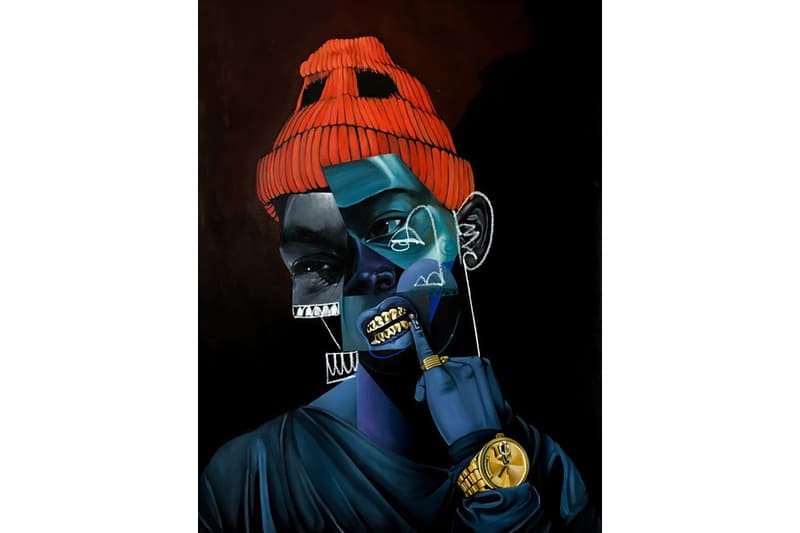 3 of 3
Malik Roberts Challenges Media Consumption With "GLORY | IN BLK" Exhibition
Deconstructed portraits to go on display at NYC's Allouche Gallery.
---
Brooklyn-based artist Malik Roberts is bringing 15 original works to New York's Allouche Gallery next week. For his solo exhibition titled "GLORY | IN BLK," Roberts explores the relationship between visual culture and today's reality with 10 paintings and five works on paper that draw from images in media and art history. Reframing this appropriated source material to reveal the absurdity of everyday life, Roberts invites the viewer to question the impact of visual media on the consumption of ideas in the Digital Age.
In his signature style of figurative abstraction, Roberts addresses social issues such as racism and police brutality by breaking down familiar images and rebuilding them into striking subjects that dismantle the viewer's perception of reality. In one painting, a man wears a ski mask that doesn't cover his face, exposing him to "society's scrutiny." Elsewhere, Roberts depicts a black man with curlers in his hair and unveils his own version of Lady La Rue. In a nod to art historical conventions, Roberts presents a black Madonna, pulling from both traditional and new media.
Check out select works from "GLORY | IN BLK" above. The exhibition will launch on March 12.
In other art-related news, Honorroller will display his sneaker sculptures and first interactive exhibition at the SPRING/BREAK Art Show in New York City.
Allouche Gallery
82 Gansevoort St
New York, NY 10014