Tyler, the Creator & Rick Rubin Discuss 'IGOR' in Insightful Podcast Interview
"I like beat first, then melody, then lyrics."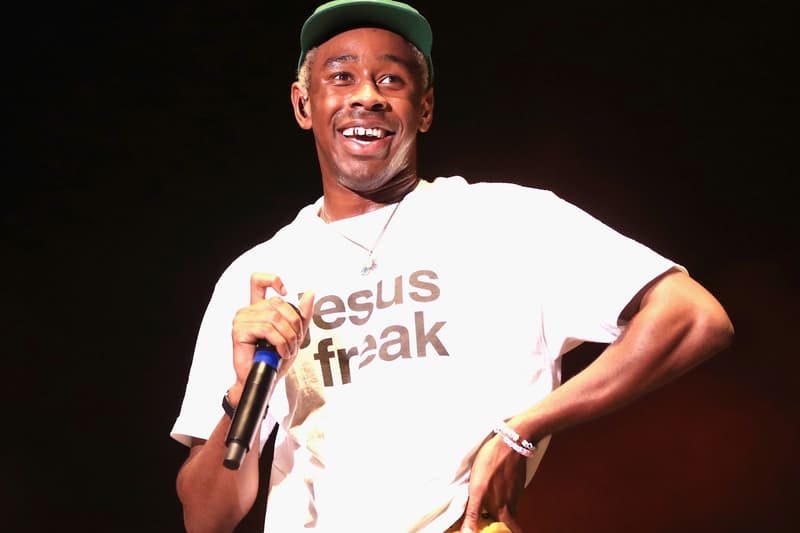 Since its debut back in May, Tyler, the Creator's IGOR has been met with much critical acclaim, and the discussions about it seem to still be in full force. In a new podcast interview on Broken Record, co-hosted by Malcom Gladwell, Tyler and Rick Rubin exchange thoughts about the album, giving listeners a glimpse at the creative processes of making the popular LP.
Not long after some initial pleasantry, the two jump straight into it, talking about how the melody for "IGOR'S THEME," the first track on the album, came together with help from Lil Uzi Vert. "I was with Uzi — Lil Uzi Vert – we were at the studio hanging. I'm working on this and I couldn't come up with words but I had this melody," Tyler explains. "So I'm in there playing on the piano this melody and then he takes that melody and adds words and sings it right… And that's the song. It's nothing deep."
After that, the two land on a conversation about the significance of lyrics, to which Tyler mentions how he pays attention to beat and melody before any words: "I like beat first, then melody, then lyrics." He then talks about Amy Winehouse as a good example of an artist he enjoys, where there are moments that he doesn't discover what the artist is singing about until some years after. Other topics like their ethos on songwriting and some nuanced preferences were also discussed in the insightful back and forth.
Scroll below to play the full podcast interview with Tyler, the Creator and Rick Rubin on Broken Record.
Elsewhere, Kurt Cobain's Guitar and his famed MTV Unplugged cardigan is expected to hit the auction block.
https://t.co/sUbgfPTgIJ IGOR TALK, LEND A EAR

— Tyler, The Creator (@tylerthecreator) October 8, 2019
width="100%">