André 3000 Talks Creative Woes & Why He Isn't Musically "Motivated"
In a new podcast alongside Rick Rubin at his Shangri-La Studio.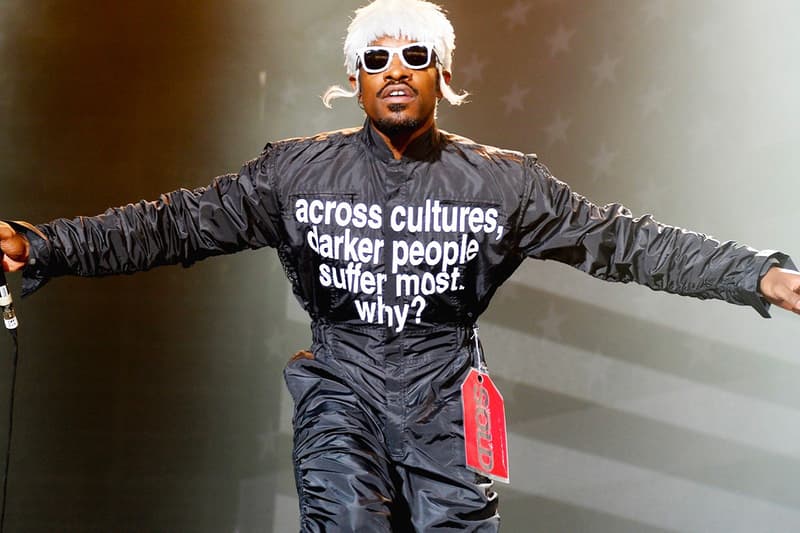 Last May, Rick Rubin and André 3000 sat down at Rubin's Shangri-La Studio to discuss a wide-range of topics in relation to their creativity, their pasts, and their futures. Most notably the two discussed in-depth the OutKast member's creative struggles, with him failing to release any substantial music effort since OutKast's Idlewild project from 2006.
The closest thing fans have ever gotten to a full-length solo effort from him is OutKast's Speakerboxxx/The Love Below double album from 2003, which was essentially two solo albums from Big Boi and 3 Stacks that were bundled into one. Since then, André 3000 has stuck to doling out feature verses, with last year's emotionally-charged "Me&MY (To Bury Your Parents)" and "Look Ma No Hands" singles being released in honor of his late parents.
Within the new interview, André speaks on his troubles with creativity. "I haven't been making much music, man. My focus is not there. My confidence is not there," he shared. "I tinker a lot. I'll just go to a piano and I'll set my iPhone down and just record what I'm doing, moving my fingers and whatever happens, but I haven't been motivated to do a serious project."
"In my own self, I'm trying to figure out where do I sit. I don't even know what I am and maybe I'm nothing. Maybe I'm not supposed to be anything," he continued. "Maybe my history is kinda handicapping, in a way, so I'm just trying to find out what makes me feel the best right now. And what makes me feel the best is when I just do these random instrumental things. They make me feel the most rebellious… I don't like to go with the flow, really. I don't know why but I just feel best when I don't, so I have to honor that."
In a way fame crippled his creativity — it was the rebelliousness of OutKast that had catapulted them to stardom, turning them into industry trendsetters that sculpted much of today's landscape. Rubin's response to 3 Stacks' creative struggles was simple however, sharing that the best way to go about such hurdles is to simply keep creating.
You can stream the entire podcast between the two below.
For more music news, Mac Miller's biopic is one of the most in-demand movie scripts in Hollywood.