Square Enix Unveils New 'Final Fantasy VII Remake' Character
Meet Roche.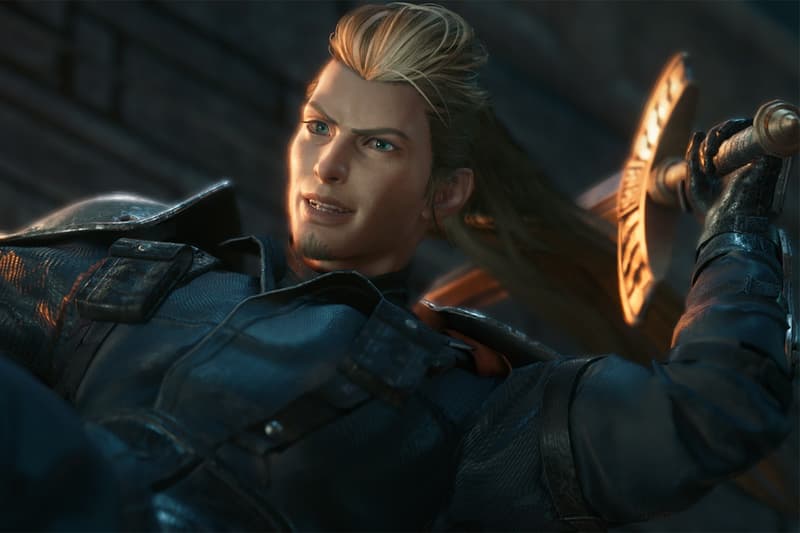 Square Enix has given anxious fans a first look at the newest Final Fantasy VII Remake character, Roche. Affectionally known as "Speed Demon," Roche is a 3-C SOLDIER-turned-rebel who "loves bikes, speed and anyone who can give him a challenge," but constantly annoys his comrades by squealing his rear tire and clouding them with fumes of burnt rubber.
Roche first appeared in the game's TGS trailer from November 2019 with the group only referring to him as "a SOLDIER." Around this time, director Tetsuya Nomura backtracked on his initial statement in the absence of new characters, confirming that new bosses will indeed appear in the forthcoming game. "With regard to new characters, of whom I said during past interviews that there would be "none" – though they aren't main characters, their numbers ended up growing considerably in the process of creating a rich depiction of Midgar," he wrote in a news post on the Square Enix blog. "When you think of Midgar's final boss, you probably think of the M.O.T.O.R., but in this game new bosses will appear and add to the excitement of the story even more."
In addition to the official reveal of Roche, Square Enix provided new character close-ups of Sephiroth, President Shinra, Heidegger and Aerith's battle sequences and unique abilities, along with those of Ice Queen Shiva when the player uses the classic Summon Materia move on enemies. Locations around Midgar, including The Train Graveyard and the inside of the Shinra Electric Power Company skyscraper, have also been updated with more details.
The first part of the Final Fantasy VII Remake drops March 3, 2020.
Elsewhere in gaming, Sony PlayStation has introduced the DS4 back button attachment.