'Narcos Mexico' Returns for Season Two
The hunt for Félix Gallardo continues.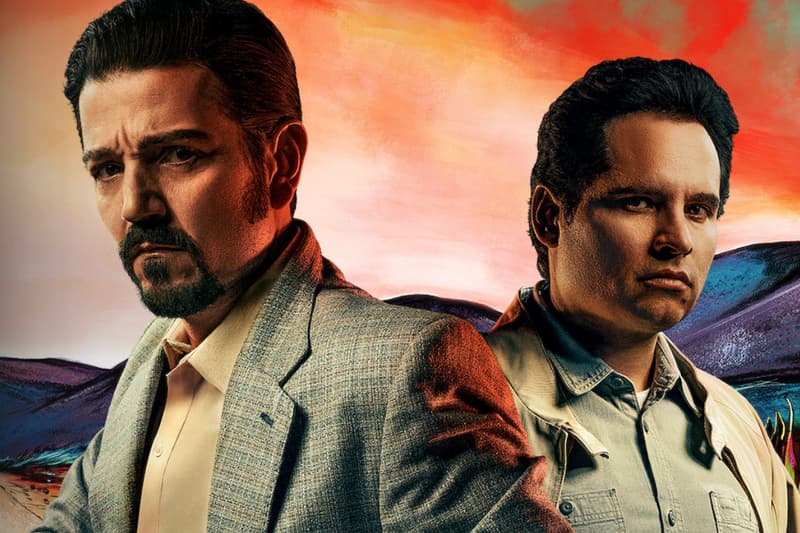 As seen in Season One's finale last year, Narcos Mexico ended in a cliffhanger, where Felix Gallardo's hit on Kiki sparked Operation Leyenda, the largest DEA homicide investigation in history. Season Two is right around the corner, and it looks like it will be picking up where Season One left off — Netflix has revealed the show's premier date and the cast as well as a brief plot description.
The upcoming series continues the story of Miguel Ángel Félix Gallardo, played by Diego Luna, leader of the Guadalajara cartel. Walt Breslin (Scoot McNairy), who we caught a slight glimpse of at the end of Season One, will be fulfilling the role of Kiki on his hunt down Félix Gallardo. Netflix describes Breslin as "a hardened DEA agent whose methods aren't always by the book." The show is set in the mid-'80s and aims to detail some of the major events that have contributed to the current state of war on drugs. According to Netflifx, the show will see "Félix Gallardo's super cartel splinter under its own dark weight and social and political shifts within Mexico, prompt[ing] its desperate government's most brazen corruption. Meanwhile, the American effort to exact revenge for Kiki Camerana's execution leads them further away from any hope for justice. The cycle of violence rages on."
Narcos Mexico Season Two is set to arrive on February 13, 2020.
Elsewhere, Euphoria Season 2 will be returning in 2020.