2K Sports and NFL Ink Multiyear Deal to Make New Games
For the first time in 16 years.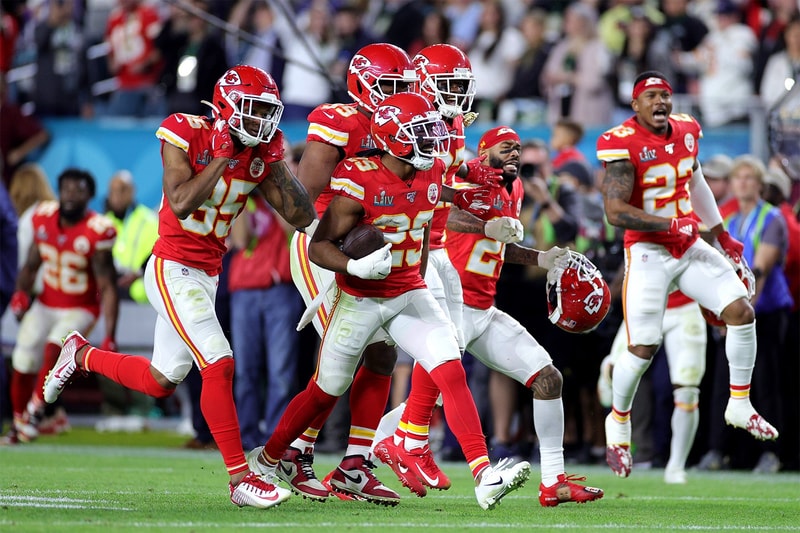 2K Sports and the NFL have inked a new muliyear partnership to develop multiple games for the first time in 16 years.
Although the NFL has had a deal with Electronic Arts' EA Sports to create the Madden series since 2004, this partnership returns NFL games to the same team behind NBA 2K and WWE 2K titles following ESPN NFL 2K5 in 2004. The upcoming titles have been described as "non-simulation football game experiences" with no confirmed details in development for 2021.
"We're thrilled to be back in business with the NFL in a partnership that will span multiple video games centered on fun, approachable and social experiences," David Ismailer, president of 2K, said. "It's exciting to bring together 2K's expertise in creating award-winning sports games with the NFL's renowned status as a world-class entertainment and sports organization."
EA Sports also released a statement assuring Madden fans that its NFL partnership will continue:
EA Sports is the exclusive publisher of NFL simulation games, and our partnership with the NFL and NFLPA remains unchanged. Our agreements have always allowed for non-exclusive development of non-simulation games on various platforms. Our commitment to NFL fans, which spans almost 30 years, has never been stronger, and we're having our biggest year yet. Madden NFL 20 is the most successful game ever in the franchise, and new modes like superstar KO and our Madden NFL esports broadcasts are growing the fan base. We'll be building on that momentum with more new and different experiences, on more platforms and with new ways to play, in the years to come.
2K Games recently saw huge success in the NBA 2K franchise, with its most recent offering, NBA 2K20, selling over 8 million copies.
In other gaming news, GameStop recently added Reggie Fils-Aimé to its board of directors.
NFL and 2K Announce Partnership to Produce Multiple New Video Games. Read more: https://t.co/zY4M2X03zV pic.twitter.com/KWw0m8fKtu

— 2K (@2K) March 10, 2020