Streetsnaps: Nicole McLaughlin
The upcycler plans her move to New York and future work with Depop.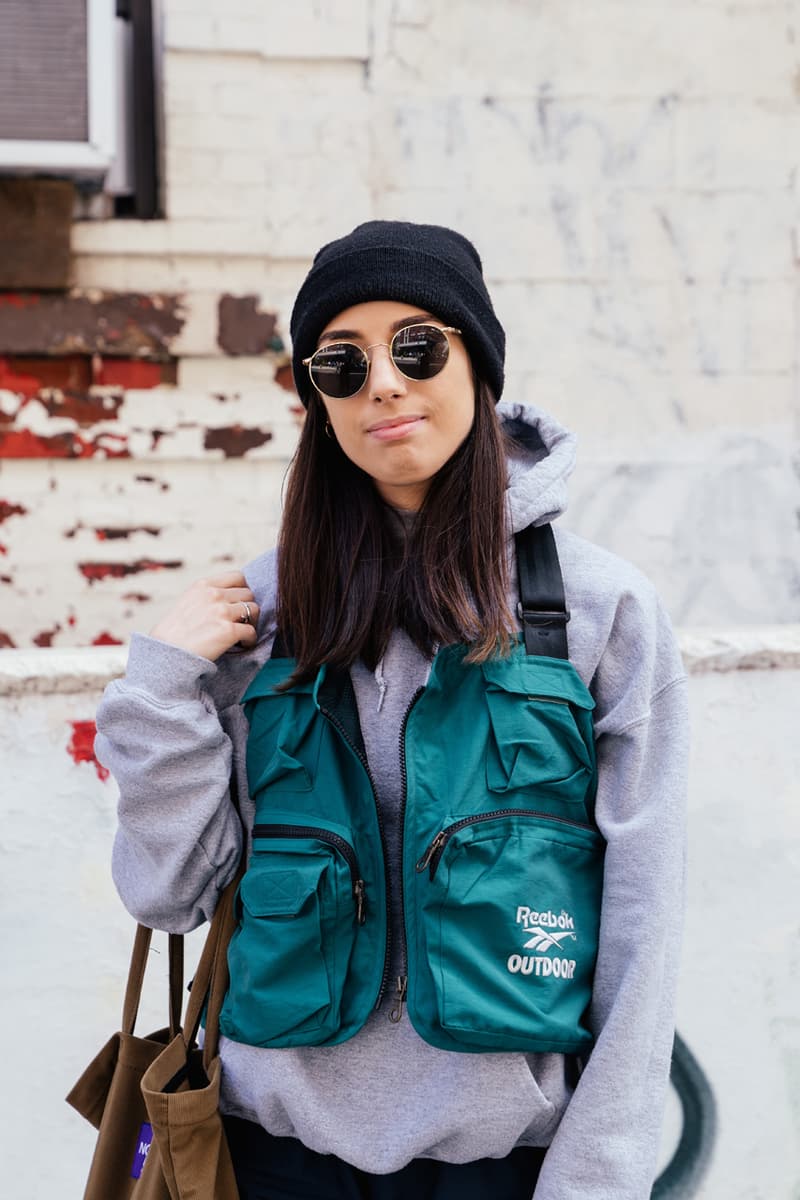 1 of 2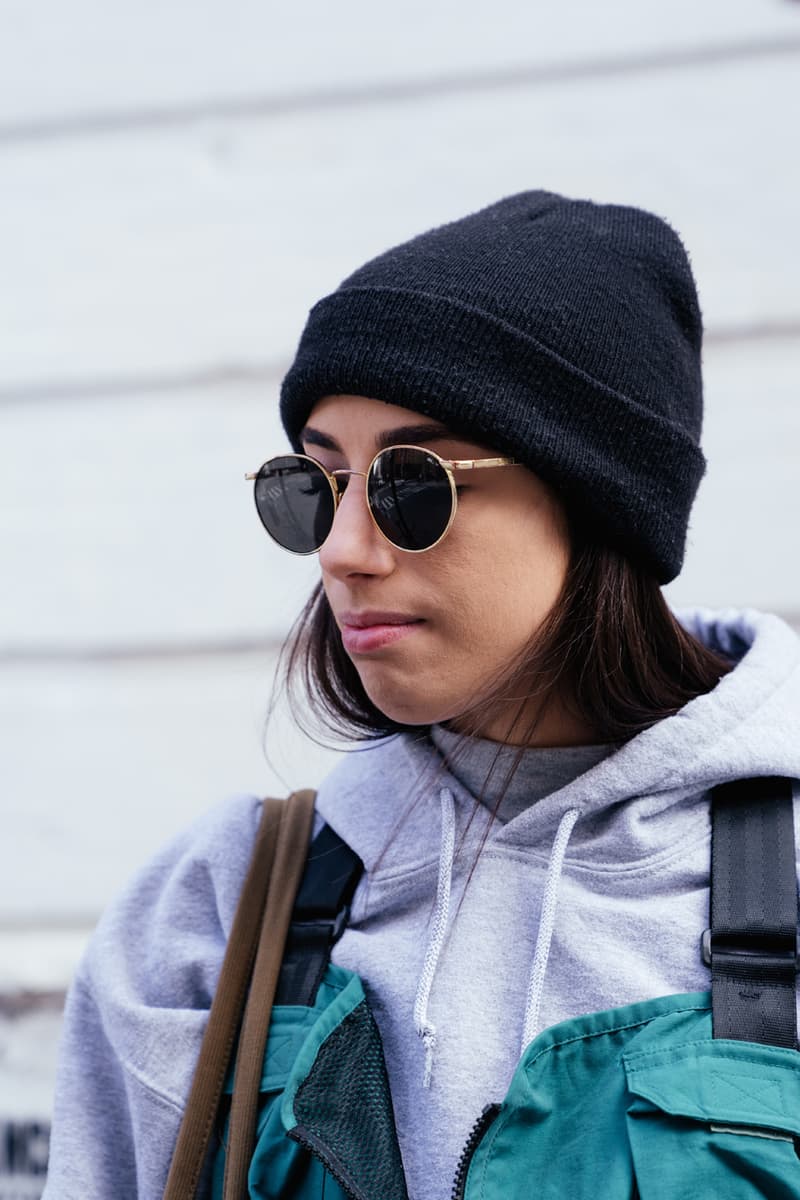 2 of 2
Streetsnaps: Nicole McLaughlin
The upcycler plans her move to New York and future work with Depop.
Nicole McLaughlin is on the move. The former Reebok graphic designer has earned over 135,000 followers on Instagram thanks to her Her ingenious, hybridized clothing, impressing movers and shakers ranging from colette's Sarah Andelman to Chumlee of Pawn Stars fame.
We caught up with the artist before she hosted a debut Depop workshop, McLaughlin's first major interaction with her fans. Though she does occasionally operate a Depop web store, McLaughlin generally keeps her online presence muted, allowing her upcycled designs to speak for themselves. Her personal style is an extension of this unassuming mindset; humbly stylish, McLaughlin blends her loves of retro garments, trek-ready design and all-day comfort into her daily looks.
1 of 3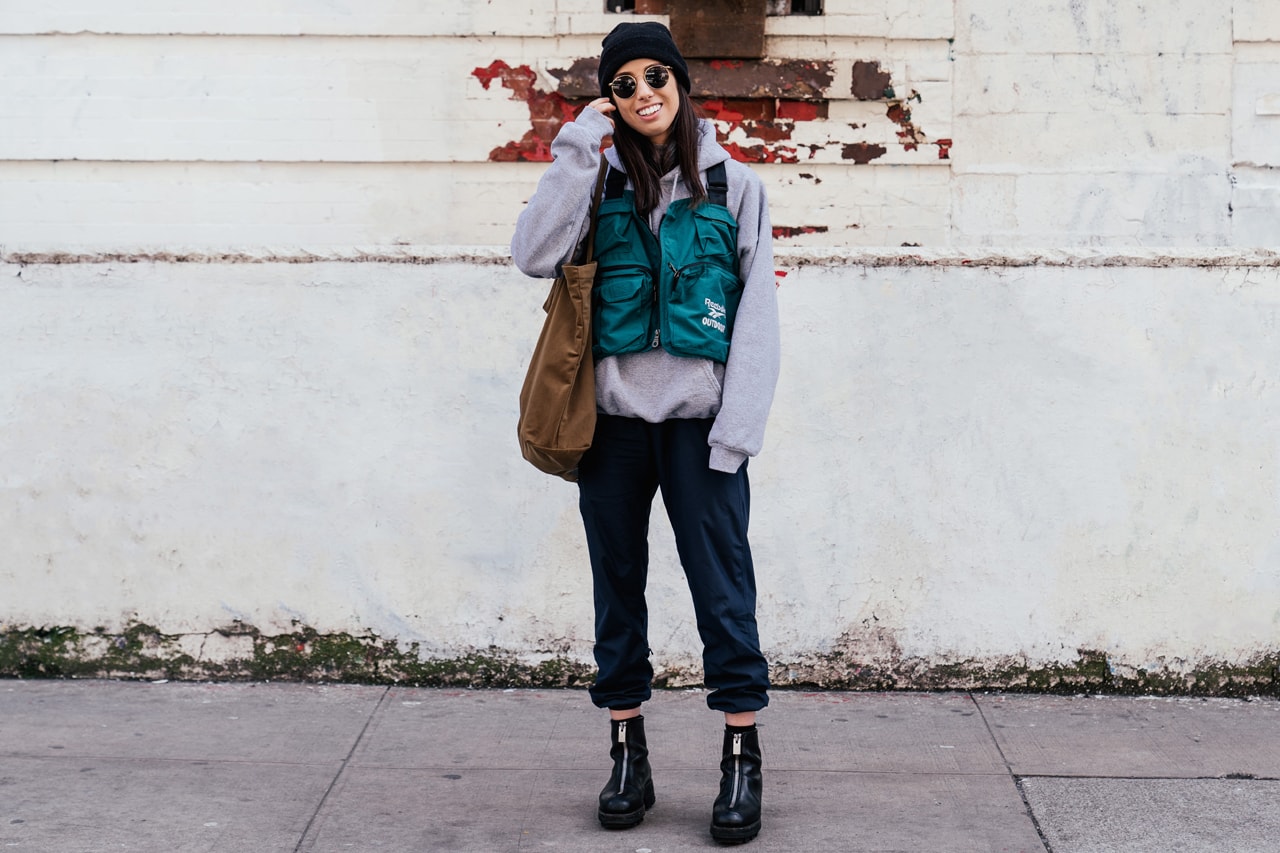 2 of 3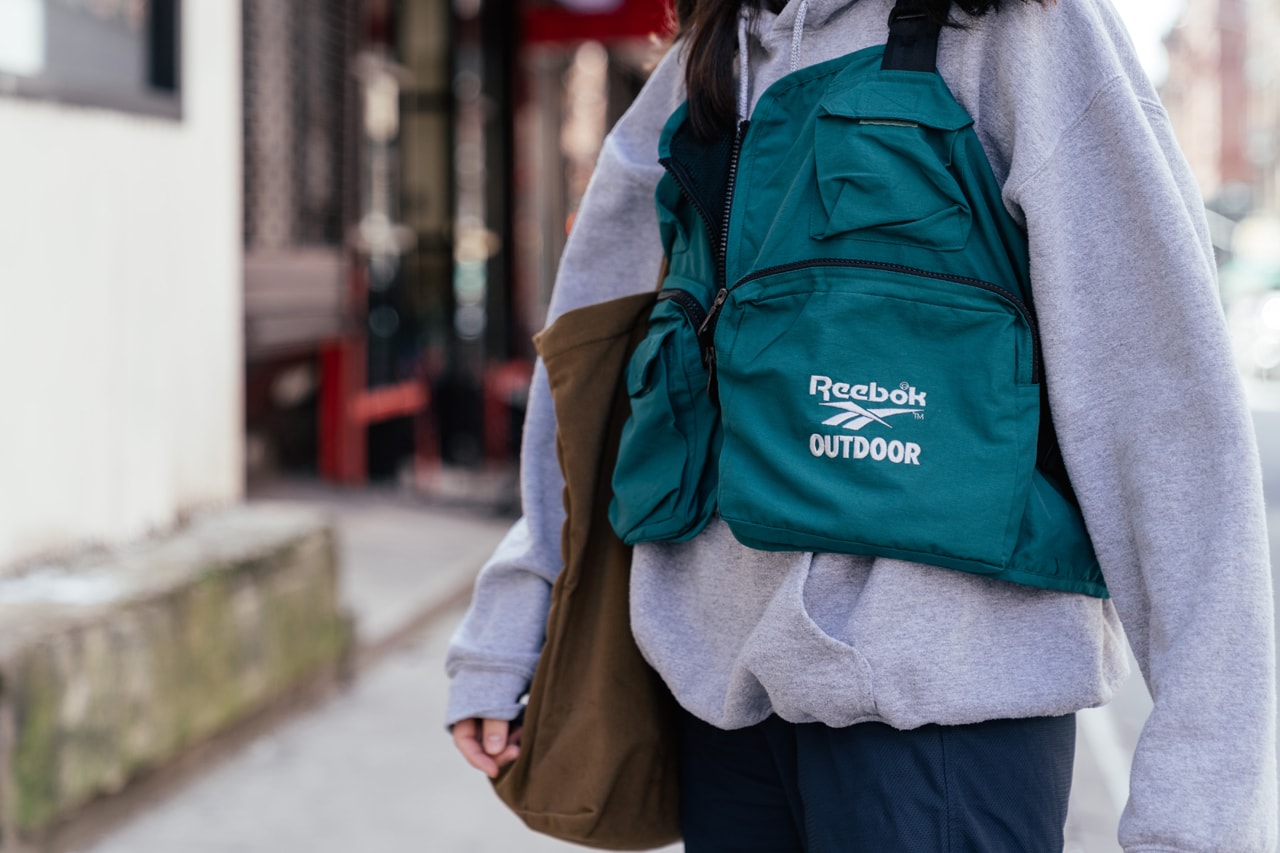 3 of 3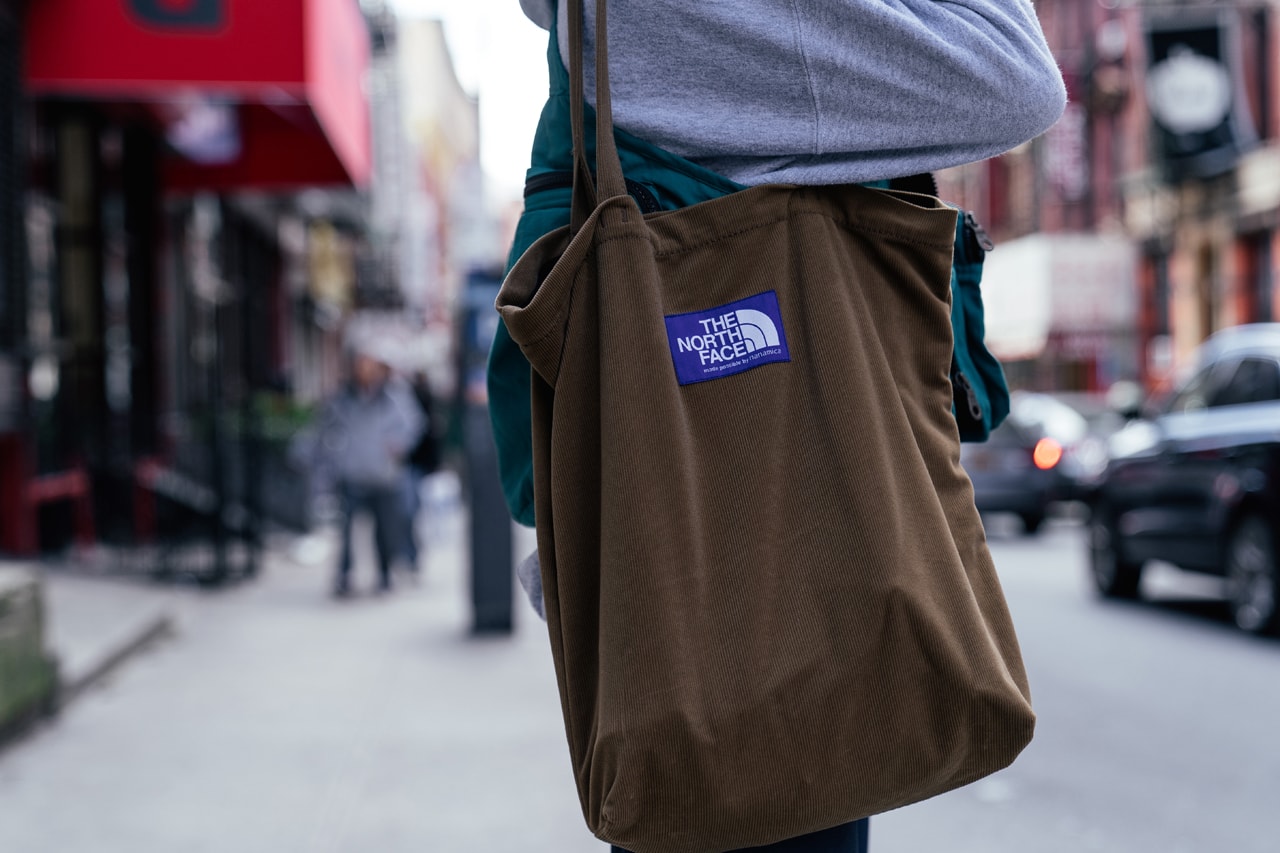 McLaughlin has a canny eye for quirky products, having repurposed everything from beach balls to Levi's patches into bespoke footwear and trousers. Similarly, her wardrobe is a potpourri of designer goods and vintage favorites, never straying far from her love of unconventional, upcycled garments.
"I got this Reebok vest on Grailed," explains McLaughlin. "It's kind of a tactical chest rig. I love that it's vintage, upcycled and that someone wore it before." The slouchy hoodie is Gilden, "I basically wear it every day," she laughs. "The pants are Cottweiler, I like them because of the details and the pocket at the bottom, plus they're comfortable."
1 of 2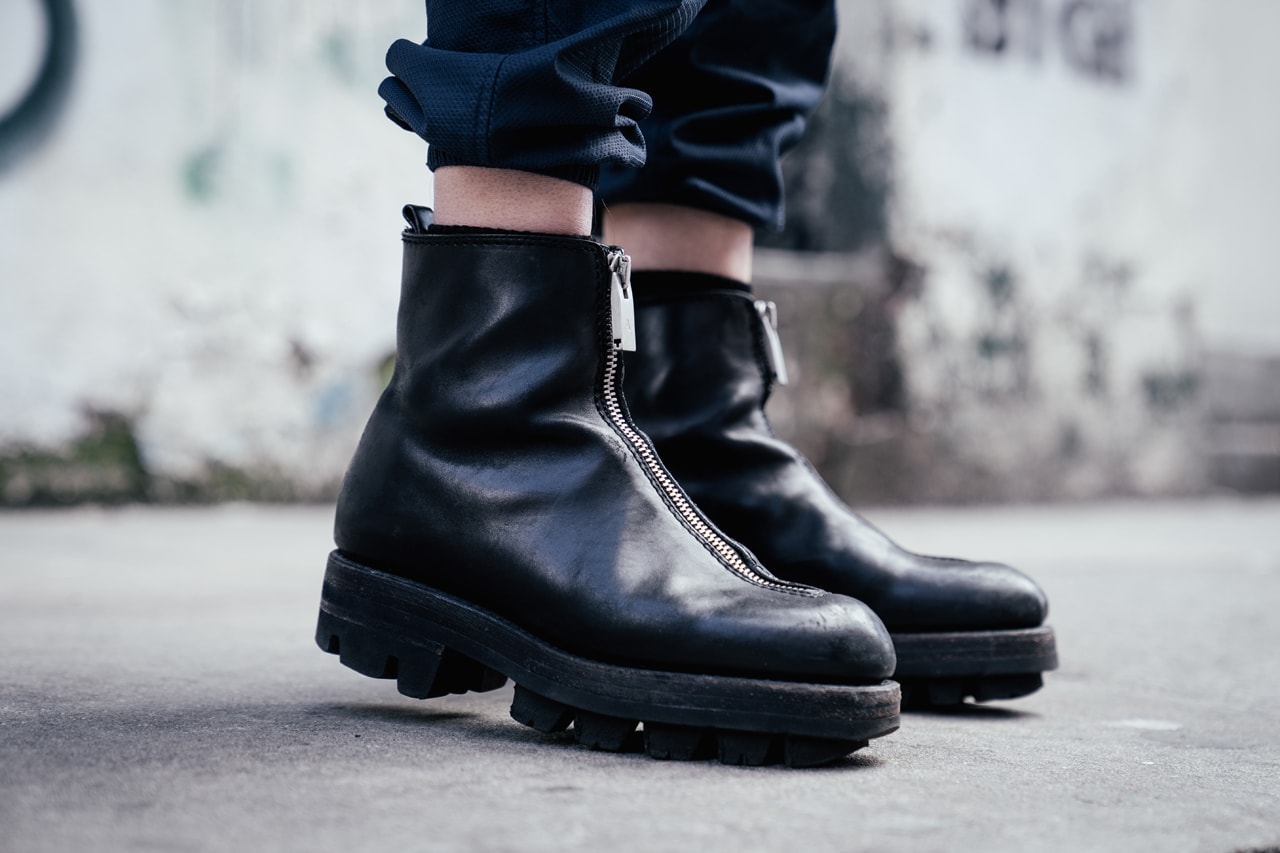 2 of 2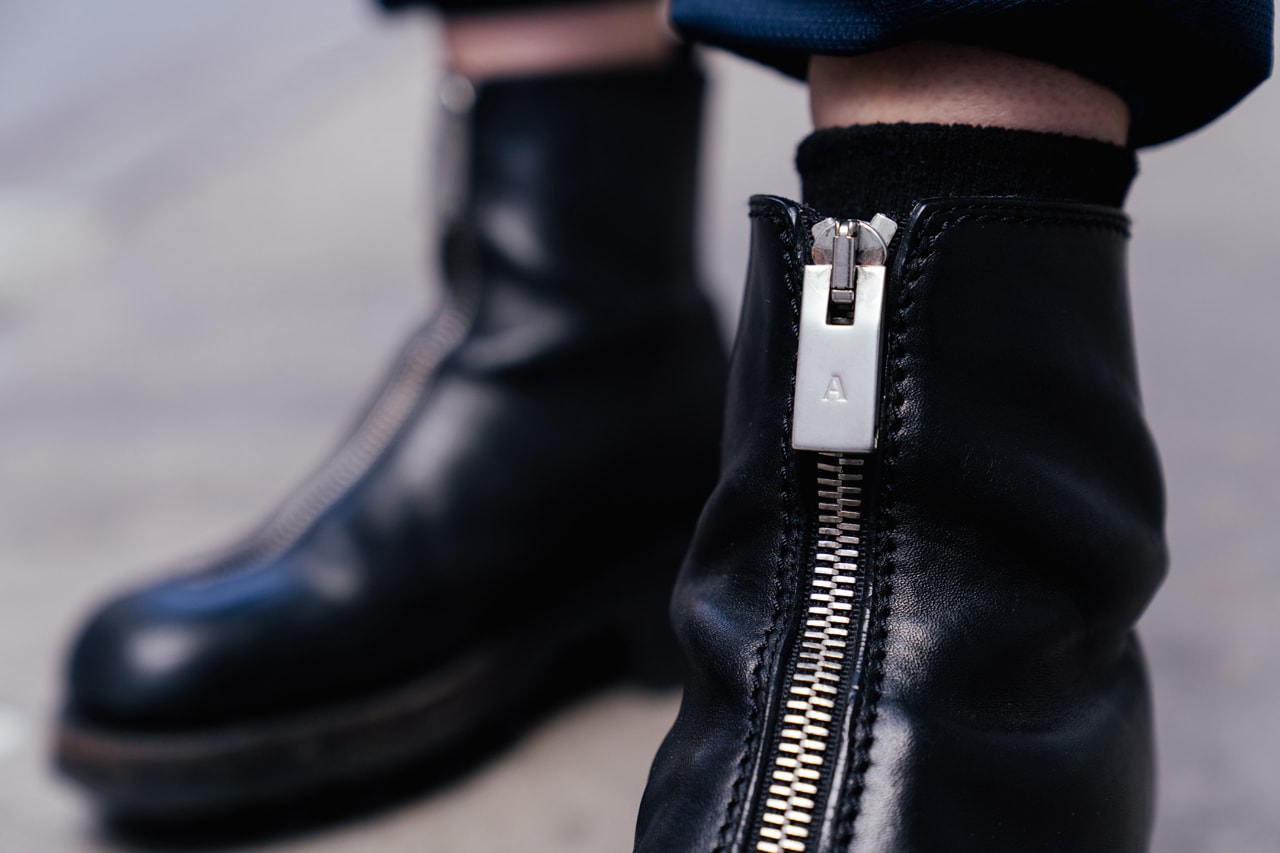 Though she's rarely seen on Instagram without her trademark Beatnik-inspired sandals or throwback trail runners, McLaughlin switched things up for her trip to New York. "These are ALYX boots," says McLaughlin. "I took off all the hardware to make them more simple but they give me height, which I love!" Almost as an afterthought, she gestures towards her tote. "Oh, and my bag is THE NORTH FACE PURPLE LABEL. It's corduroy and brown, just to round out the color palette."
Most recently, McLaughlin quit her job at Reebok to pursue freelance and consultancy work full-time as she makes the move to New York. She was recently confirmed for Depop's upcoming "Live" event alongside creatives like Heron Preston and Gully Guy Leo.