Neymar Jr. Talks Tattoos and His New Diesel Fragrance
We caught up briefly with the footy star over in Paris.
1 of 8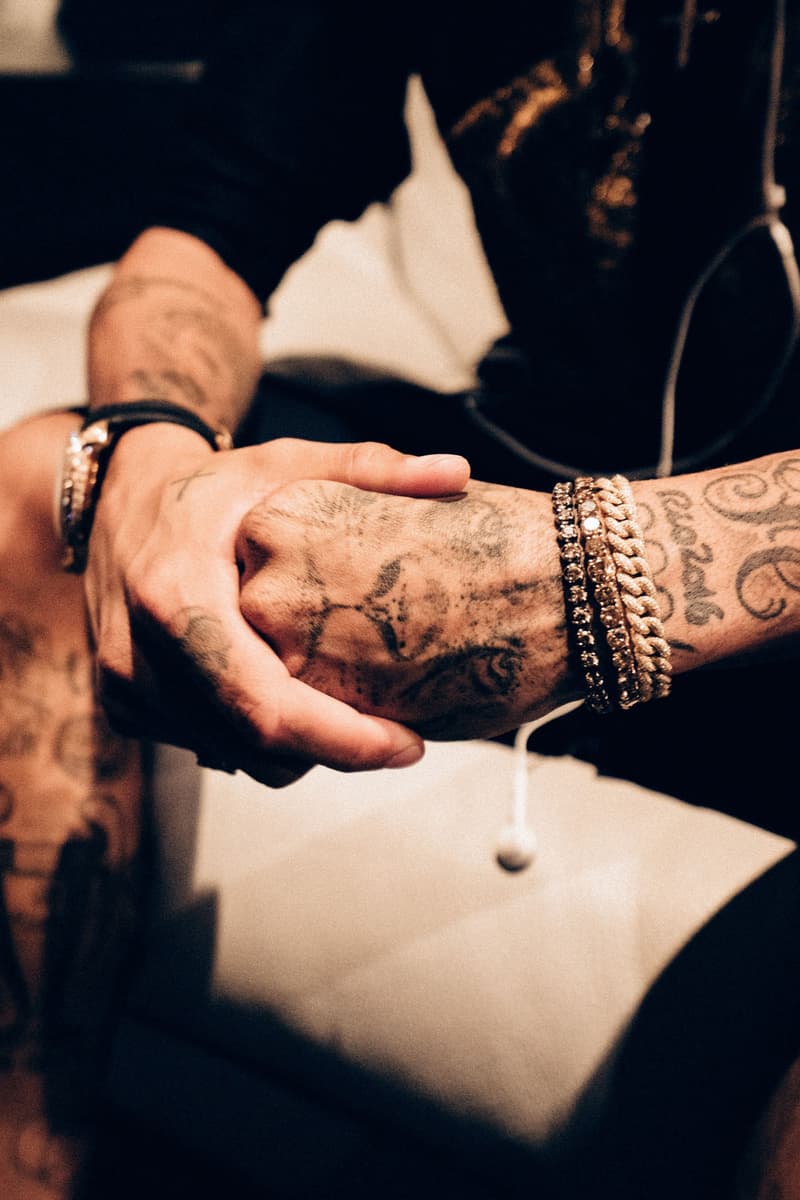 2 of 8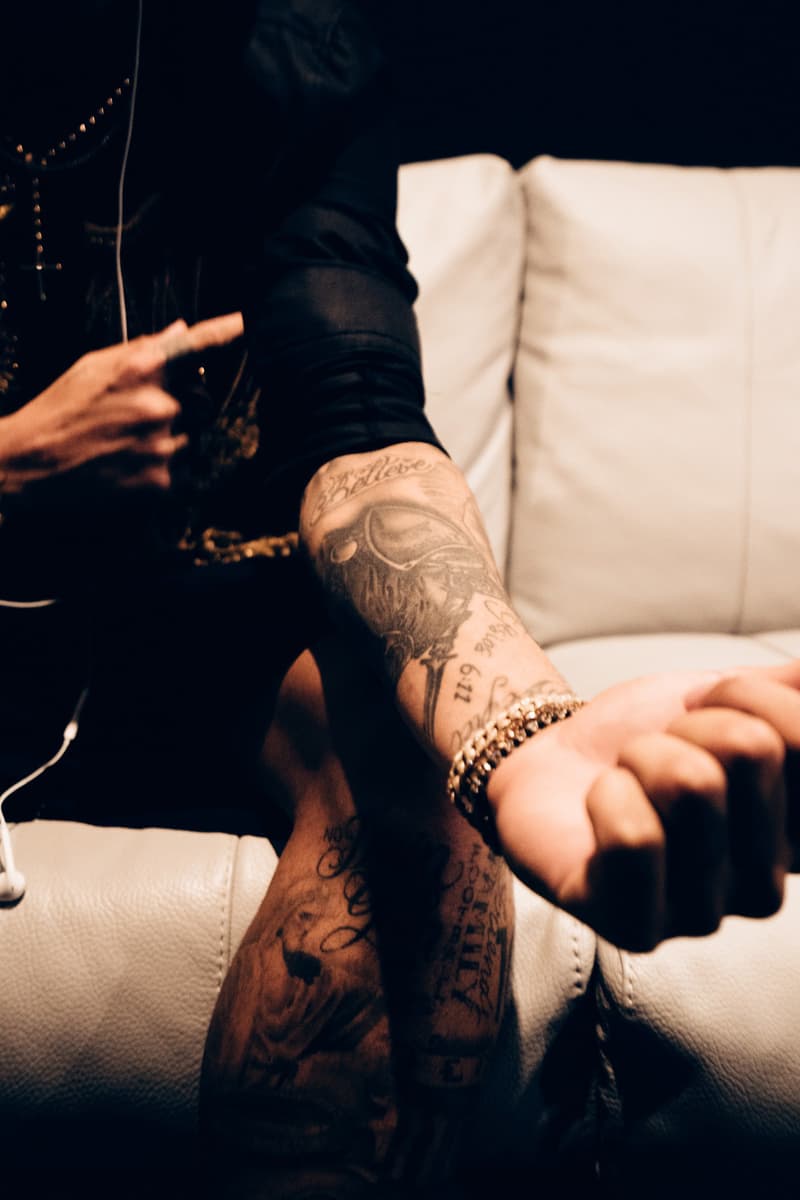 3 of 8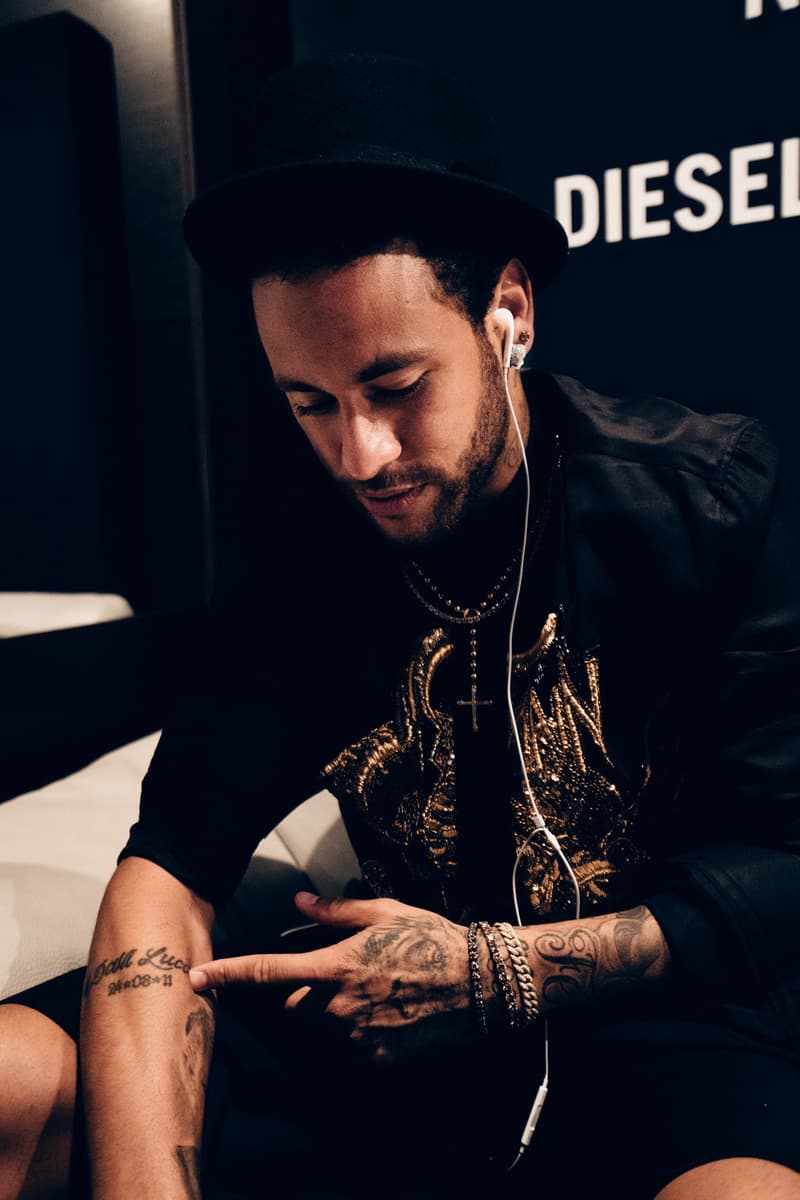 4 of 8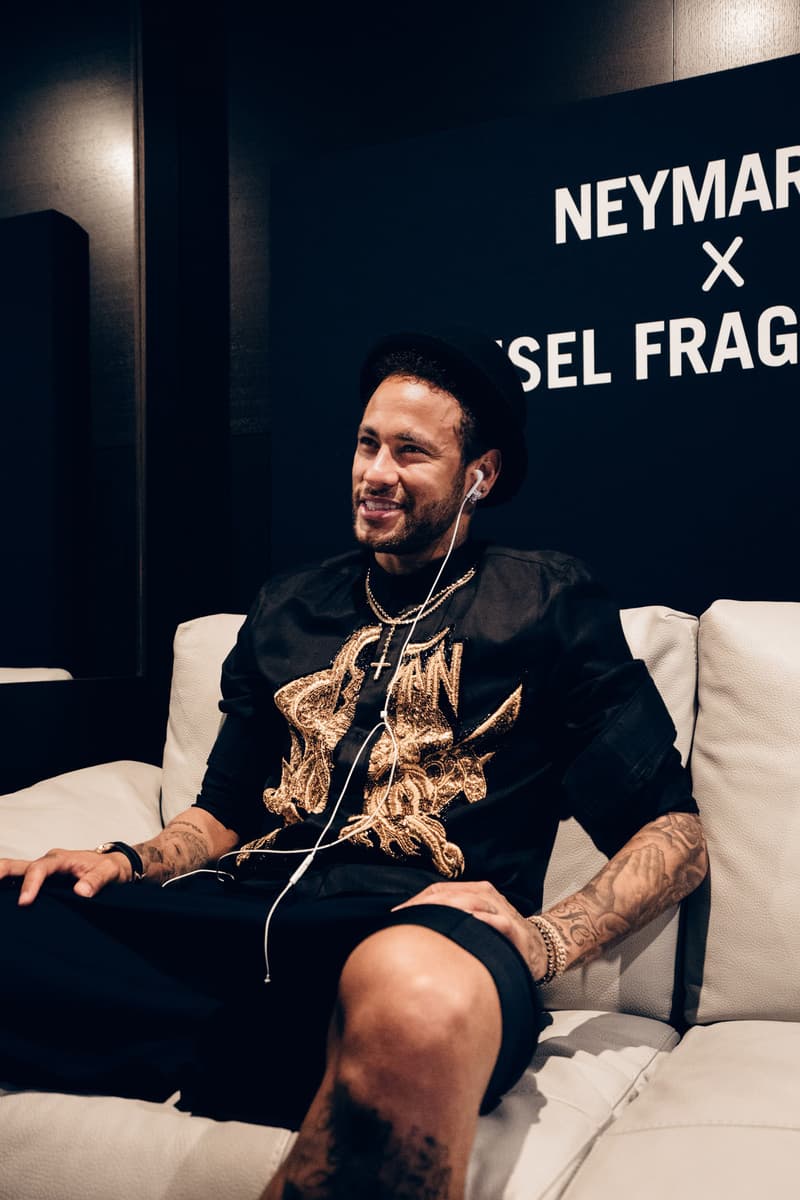 5 of 8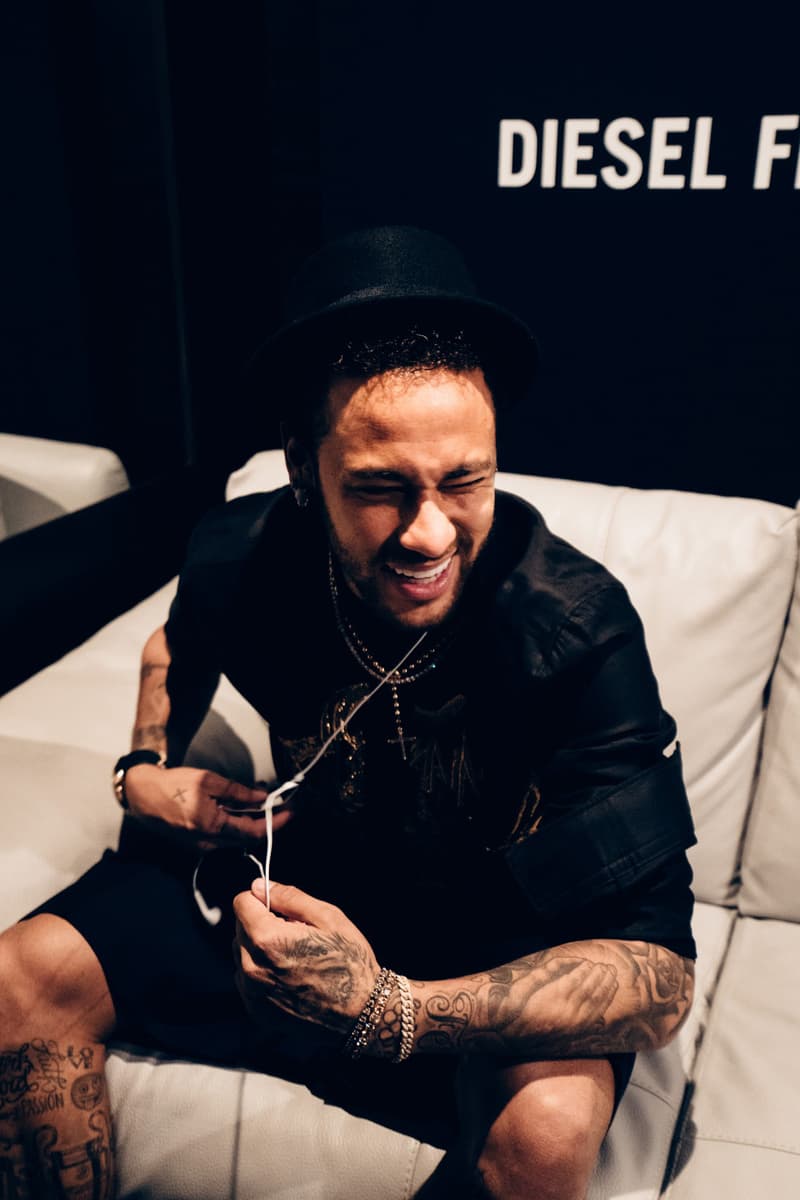 6 of 8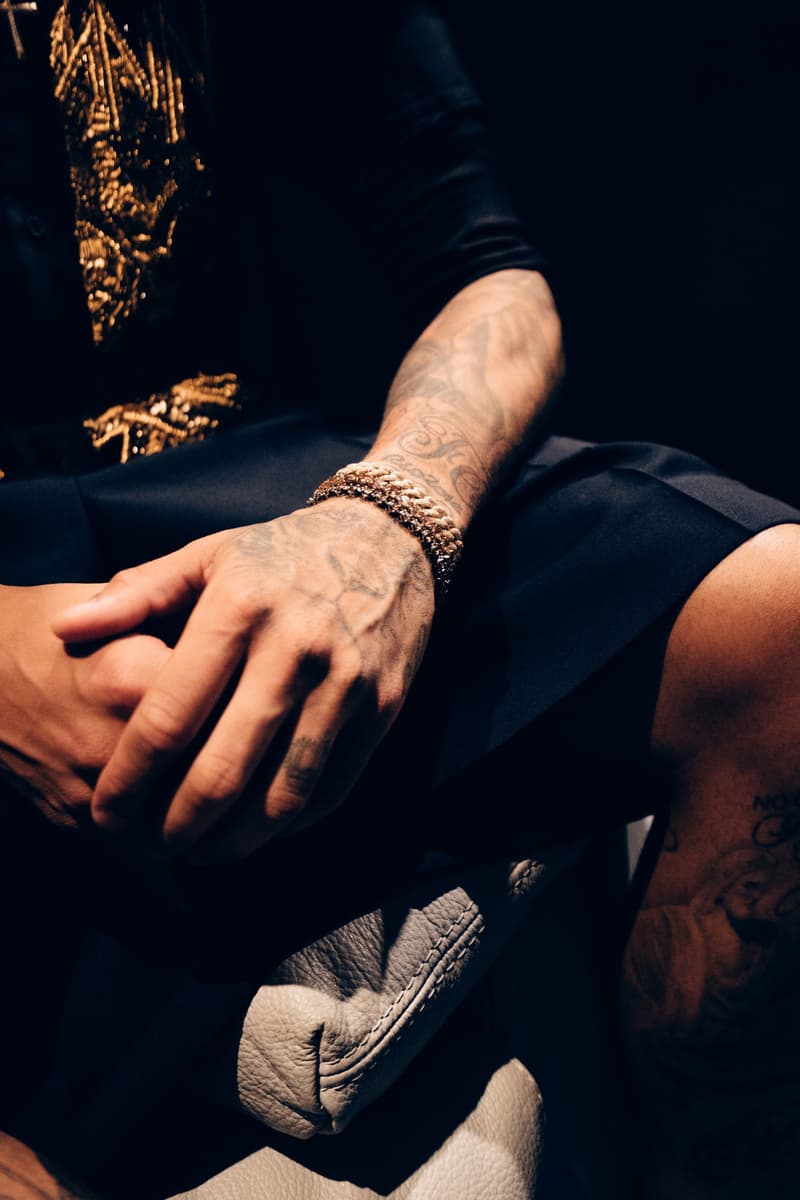 7 of 8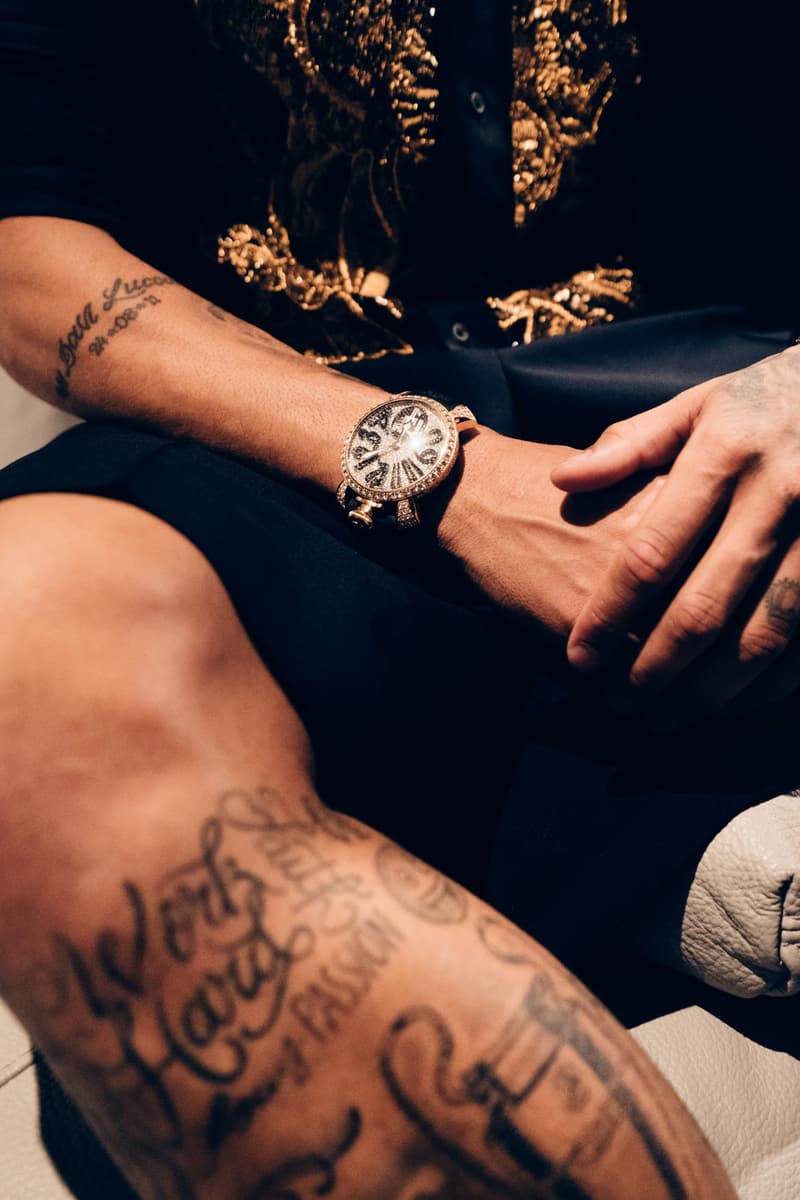 8 of 8
In November of 2017, MLS club Philadelphia Union hired a chief tattoo officer to ink their players, signifying just how important this bodily artwork is seen amongst the footballing world. Just like hairstyles, tattoos have become somewhat synonymous with today's players who use them to openly show the world what is most important to them. From works featuring their most beloved family members to cherished items, tattoos have become a way for players to showcase their personalities. One player that is not shy when it comes to ink is football sensation Neymar Jr., who houses more than 70 on his body including a "shhh" tattoo on his finger paying homage to a pair of Nike boots. So it comes as no surprise that one of Neymar's tats should be the inspiration behind his brand new Diesel fragrance, "Spirt of the Brave."
On Tuesday night at Paris' Salle Wagram theater Neymar and Diesel fragrances celebrated their new co-created scent. The extravagant event, which touched on the theme "Play With Your Fears," saw the likes of Renzo Rosso, Ian Bohen, Iggy Azalea and Desiigner in the crowd. But of course the man of the hour was Neymar, himself. Also in attendance was HYPEBEAST France who were able to get a quick chat in with the Paris Saint-Germain striker where he opened up about his numerous tattoos and the main inspiration behind the fragrance's bottle.
The bottle, which is shaped like a closed fist, features a golden lion imprint, the same exact tattoo that dresses Neymar's own hand. Surprisingly though, when asked about his favorite piece of ink the Brazilian star quickly rolls up his sleeves to reveal a large "Family" motif written in Gothic-styled lettering. "This one I got in 2015 with Messi. It was his idea and he even brought over the tattoo artist," he shares. "This tattoo is the most important for me because family is forever." He continued, "Here in Paris I have all my family, my friends, they have always supported me, they accompany me everywhere." Neymar also has his father to thank for his success, who happens to be his agent, along with his mother, whom he calls his "super hero." Elsewhere, permanently etched into his right forearm is a portrait of his son, "I also have many tattoos related to my family. I also have the face of my mother and my sister," he bashfully shares.
For more football interviews, check out "Kylian Mbappé: "I'm Not Doing Anything Exceptional."