The Best Things to Do in the UK This Bank Holiday Weekend and Beyond
A list of all the music, sample sales, art and food in the UK from May 24-30.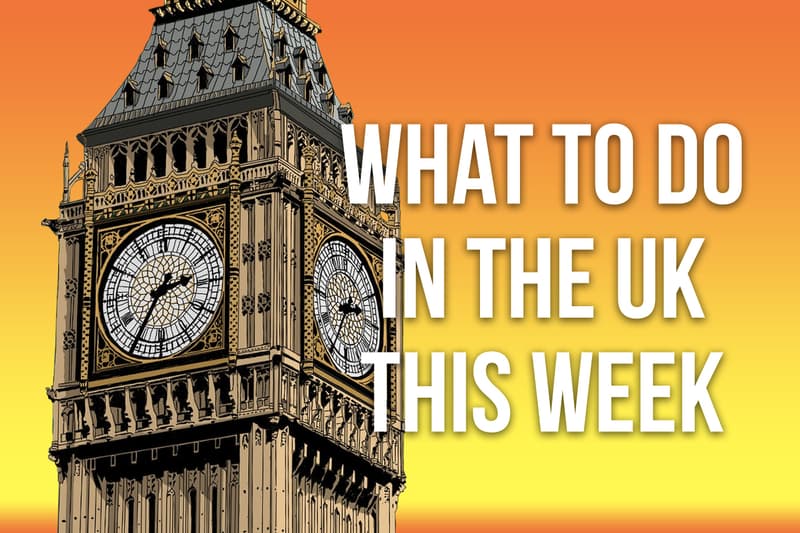 At a loose end for happenings in the UK for the next week? HYPEBEAST has plenty of options for you. There's more than enough happening this week, with a number of restaurants both in London and beyond as well as art openings as well as an Alexander McQueen sample sale.
There's also more than enough restaurants and exhibitions to visit while you're in the city. So without further ado, here's a list of happenings on the bank holiday weekend of May 24 and beyond.
Fashion and Shopping
Where: May 29 – June 1
When: Shoreditch Town Hall, 380 Old Street, London, EC1V 9LT
Alexander McQueen's last menswear collection caught a few eyes, so next week's sample sale is sure to be of interest to those who wanted to get the goods at a bargain basement price.
Music
Where: XOYO, 32-37 Cowper St, Old Street, London EC2A 4AP
When: May 27, 7pm
Fresh off releasing Anger Management, Rico Nasty is now appearing in London's XOYO venue for a headlining show. Expect her to run through her solid back catalogue as well as play hits from her latest album.
Where: O2 Ritz Manchester
When: May 26, 7pm
Lizzo begins her UK tour in Manchester next week. The immensely popular singer/rapper is likely to run through her smash hit "Juice" as well as the Missy Elliott-featuring "Tempo."
Food
Where: Drums & Flats, BOXPARK, 16 Olympic Way, Unit 16, London, HA9 0JT
Drums & Flats is tucked away in Wembley's BOXPARK and delivers a range the chicken wing fix you're after. This place is perfect if you enjoy your food on the spicier side.
Where: 726 – 727 Camden Market's North Yard, Camden London NW1 8AH
Popular food stall Baba G has gone permanent after winning the TV show Million Pound Menu. Expect all the classics from the food stall alongside several new additions.
Art & Cinema
Enrique Martínez Celaya: The Mariner's Meadow
Where: Blain|Southern London, 4 Hanover Square, London, W1S 1BP
When: Until July 13
The Mariner's Meadow is Blain|Southern's first exhibition with Enrique Martínez Celaya and hosts sixteen previously unseen paintings. The newer work focuses on the artist's interest in the sea and how it relates to the human subconscious.
Barnaby Barford: MORE MORE MORE
Where: David Gill Gallery, 2-4 King Street, St. James's, London, SW1Y 6QP
When: Until June 22
Barnaby Barford's newest exhibition takes place at David Gill Gallery and consists of two large-scale installations, three works on paper in charcoal and a time-lapse film. The work focuses on fruit in relation to how it's used in mythology, art history and religious symbolism.