Ron Howard Weighs in on 'Solo: A Star Wars Story 2' Campaign
Do you want to see a sequel?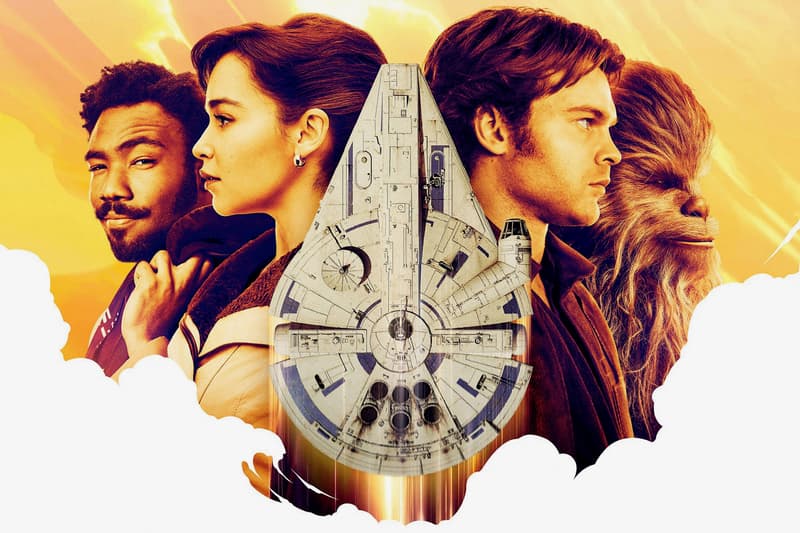 After one year since being released in theaters to mostly poor reviews, Solo: A Star Wars Story 2 is trending on social media.
That's because fans of the film are trying to get a sequel made, hoping to see what happens of young Han Solo and his rebellious journeys. Even Solo director Ron Howard has chimed in on the recent #MakeSolo2Happen movement, posting a smile on his Twitter account.
Solo went through various reshoots, due to the firing of original directors Phil Lord and Chris Miller, which in turned cost the film's storyline and budget. In May of 2018 Howard also shared Disney's goal in turing Solo into a bigger franchise. "I think the fans are going to define all of that," Howard told Fandango.
He continued, "I mean I think that Lucasfilm and Disney in casting actors, and particularly younger actors, want to see what happens and build upon that. Certainly, they want the commitment from the young actors, but there are no concrete plans. I think there's been a lot of creative energy and now marketing energy going behind this movie."
When asked about the anthology series centering around one-off adventures, Howard said, "I think these are exactly what they're meant to be, or what they're designed to be. They're single movies exploring the galaxy; but of course, as a company, I think they're going to be very interested to see how people respond to it and take it from there. This whole thing is kind of a cool, ambitious exploration of what the galaxy and the Star Wars sensibility can continue to mean to fans."
Only time will tell if Disney decides to pursue a big screen sequel or if Solo will head to its Disney+ streaming service. Let us know in the comment section below if you would like to see a Solo sequel.
In more entertainment news, Christopher Nolan's upcoming movie received a title.
— Ron Howard (@RealRonHoward) May 23, 2019
Today's the day!

We're putting together a crew. You in? Let's #MakeSolo2Happen pic.twitter.com/V5MK5l5PUt

— MakeSolo2Happen (@MakeSolo2Happen) May 23, 2019
Make it happen @Disney #MakeSolo2Happen pic.twitter.com/azKpFho3O5

— Aaron Nagler (@AaronNagler) May 23, 2019
I (Jon) really disliked Solo upon first viewing. In fact I called it my least favorite Star Wars Film in one of our commentaries. Now, a year later and about a dozen or so rewatches I absolutely love it, especially AE as Han. Today we join our fellow fans in #MakeSolo2Happen, pic.twitter.com/TUyPhYY2i1

— Beyond The Outer Rim Podcast ? (@outerrimshow) May 23, 2019
#MakeSolo2Happen?! Trending in the USA?! WTF is THIS?! ??? But I must say, I did like #AldenEhrenreich's performance, seeing "Han Solo" evolve… and his chemistry with #Chewbacca was the best thing in the movie. I'd be down for a buddy sequel! #StarWars #Positivity! pic.twitter.com/hOFm2Jwwhw

— Grace Randolph (@GraceRandolph) May 23, 2019
Today is the anniversary of @RealRonHoward's Solo picture. It was a great film and deserves a sequel. What do we need to do to #MakeSolo2Happen?

I'm not signing any petitions or anything, but I will express my devoted interest to the concept on twitter.

— Bryan Young (@swankmotron) May 23, 2019
Beyond grateful & galvanized by the #MakeSolo2Happen energy on Twitter today. Means so much to everyone involved & ur enthusiasm makes it possible for us to keep advocating for it! 'Cause, the Maker knows, there's a WAR story set in a Galaxy Far Far Away that's yet to be told… pic.twitter.com/8Y3YEhC4SU

— Jon Kasdan (@JonKasdan) May 23, 2019