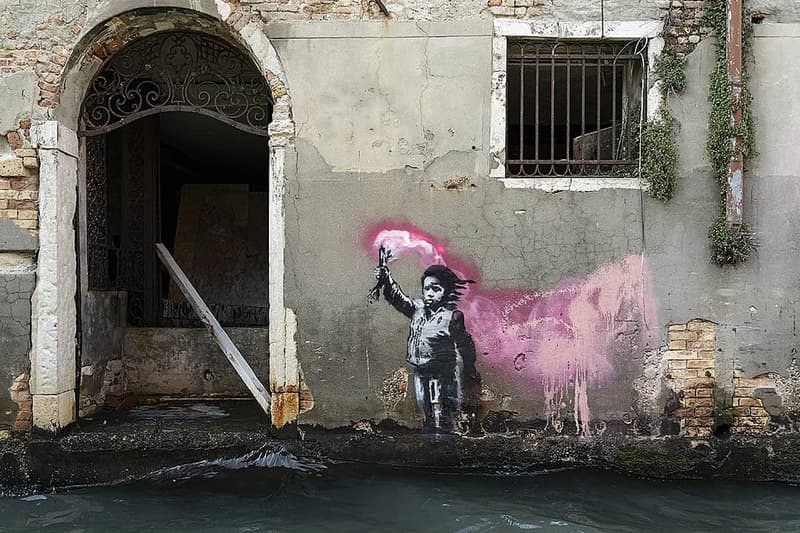 1 of 2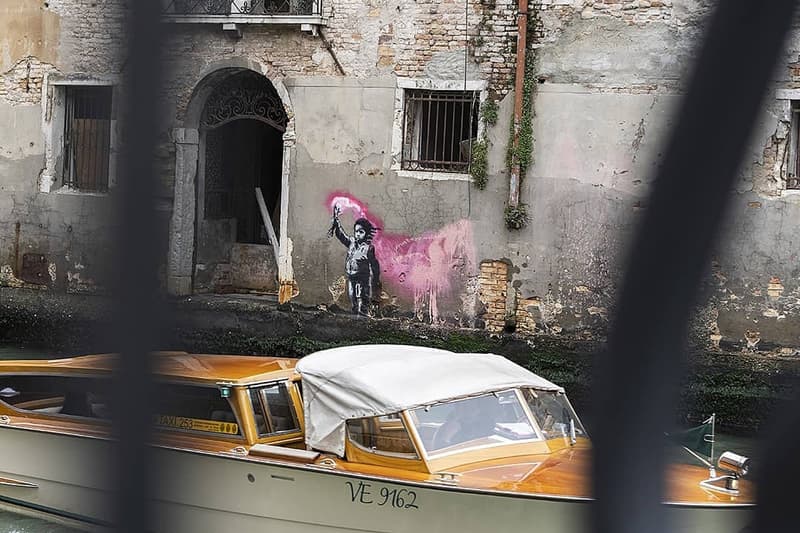 2 of 2
Banksy Confirms Venice Mural of Migrant Child
Painted in the Italian city's Dorsoduro district.
---
Following Banksy's unauthorized installation this Wednesday, the British street artist now confirms a new stenciled mural in Venice. The outdoor artwork portrays a migrant child wearing a lifejacket while holding a crackling neon pink flare. According to the Italian paper Artribune, the piece was first spotted early May in the Italian city's Dorsoduro district during the Venice Biennale 2019 art fair. This latest piece may be addressing the global refugee crisis.
Banksy has often raised awareness for the refugee crisis throughout his years-long practice as a graffiti artist. For instance, he spray-painted a portrait of the late Steve Jobs with a black garbage bag thrown over one shoulder and an original Apple computer in his hand. The piece was painted in the Calais refugee camp back in 2015.
In addition to the work, Banksy expressed in a statement: "We're often led to believe migration is a drain on the country's resources but Steve Jobs was the son of a Syrian migrant. Apple is the world's most profitable company, it pays over $7 billion USD a year in taxes – and it only exists because they allowed in a young man from Homs."
Find more street art on Banksy's official website.
Elsewhere, Ai Weiwei is suing Volkswagen for using his refugee life jacket artwork in an advertisement.