Banksy Infiltrates Venice Biennale 2019 With Unauthorized Installation
"For some reason, I've never been invited."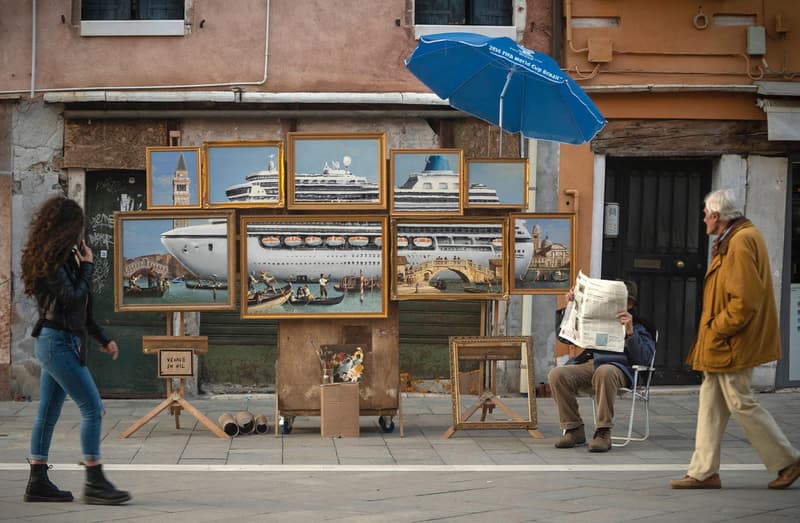 1 of 2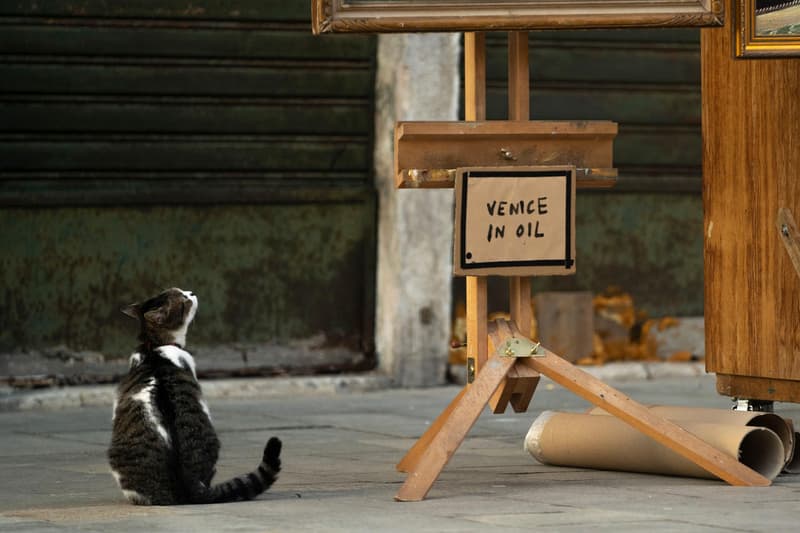 2 of 2
This Wednesday, Banksy posted an Instagram video that shows the notorious British street artist setting up an unlicensed stall displaying a montage of idyllic oil paintings in Venice, Italy. Unofficially entitled Venice in Oil, the framed works found in the unauthorized installation portray a massive cruise ship surrounded by tiny Venetian gondola boats. The star of the clip is an unnamed man (perhaps it's the artist himself) who is approached by local police to move his stall elsewhere after a sizable crowd has gathered around the installation.
Throughout the clip, passersby interact with the public artwork as they seemingly appear intrigued by the politically-charged message surrounding the installation. Banksy is perhaps raising awareness on the Italian government's ban of cruise ships maneuvering their way through the Venice waterways which causes erosion on the canal banks due to the large waves they make. Or, the work may be alluding to the global plight of refugees while the city is more enamored by the premier art festival. "Despite being the largest and most prestigious art event in the world, for some reason, I've never been invited," Banksy captioned snarkily on the Instagram post.
Watch the clip below and get a closer look at the installation by viewing the slideshow above.