Devin Troy Strother Dismantles "Natural Black Athleticism" in New Paintings
As part of a new Hong Kong exhibition entitled "Flagrant Foul."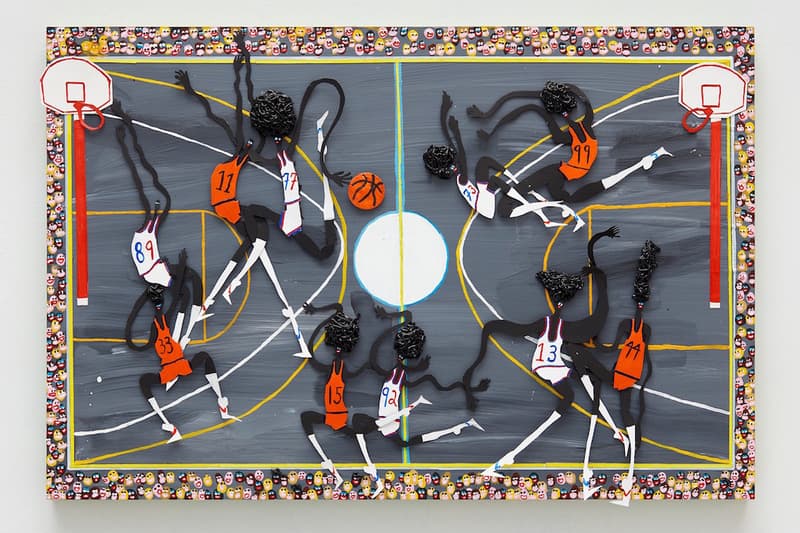 1 of 4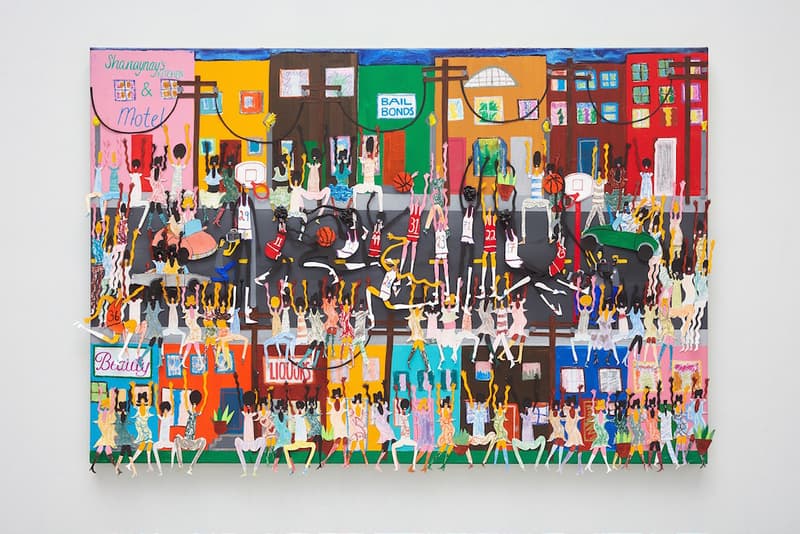 2 of 4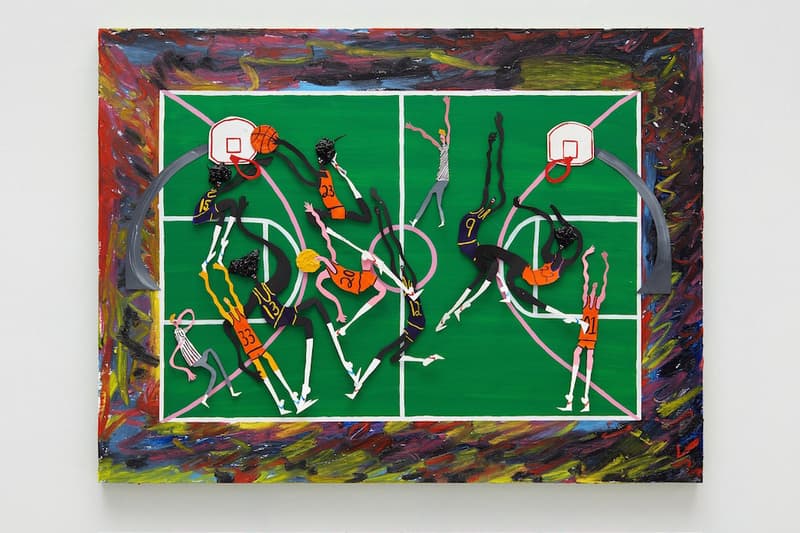 3 of 4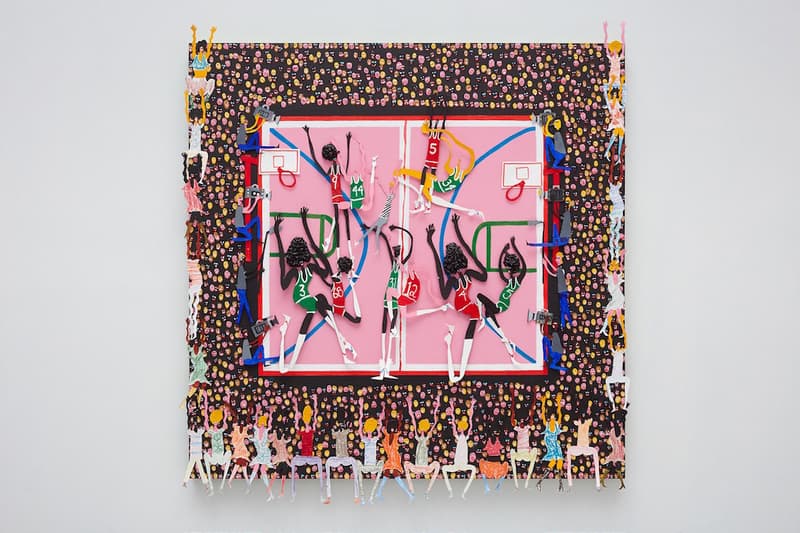 4 of 4
Progressive LA-based artist Devin Troy Strother largely implements visuals of sports culture in his multifaceted artworks. Strother especially spotlights basketball with motifs alluding to the NBA alongside well-recognized players such as Michael Jordan, LeBron James, among others. The titling of his pieces is sidesplitting and extensive with one piece named Oh the Poetic Movements of the Ball to Ball Man Game. The aforesaid title parodies the precept of the sport while challenging its mass appeal.
As a Black artist, Strother also spearheads personal explorations of racial and societal issues in his detailed compositions. For his forthcoming "Flagrant Foul" exhibition at Over the Influence Hong Kong, the artist explores the narratives and mythologies surrounding Black athletes and how they have become the symbol of the American Dream. These notions are translated on a new series of mixed-media pieces that are ladened with dynamic imagery.
"Through his exploration of basketball as a unifying American story, Strother exposes this aspect of contemporary culture as nothing more than another minstrel-scheme. In Strother's newest body of work, he systematically works to dismantle the stereotype of "natural black athleticism" by putting in players of all races, in settings that reflect both the inner cities and the bucolic suburbs," said Over The Influence Hong Kong in a statement.
View select artworks above and then head over to Over The Influence's website to learn more. "Flagrant Foul" will run through May 24 to June 28.
In other dynamic presentations, Kyoto-based artist Teppei Kaneuji examines mass consumerism in his upcoming exhibition at Jane Lombard Gallery entitled "Plastic Barricade."
Over The Influence Hong Kong
1/F, 159 Hollywood Road
Central, Hong Kong