A Look Inside LeBron James' New UNKNWN Store in Miami
Complete with a multifunctional outdoor court.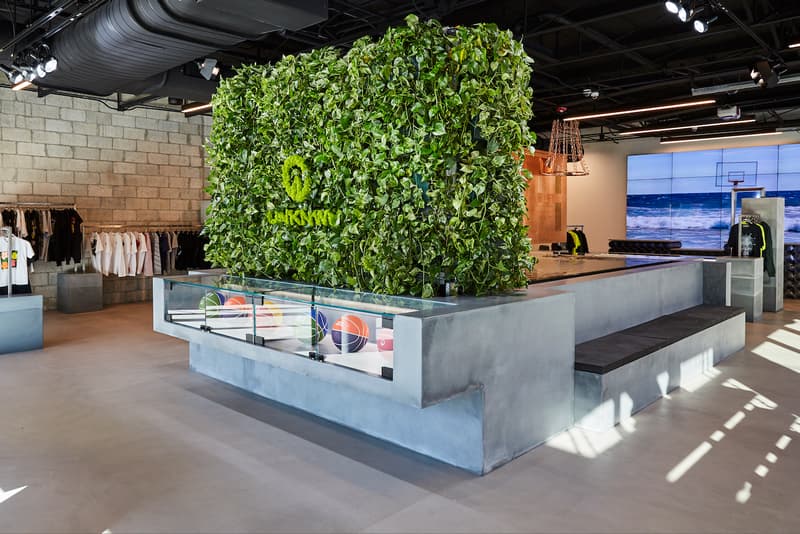 1 of 8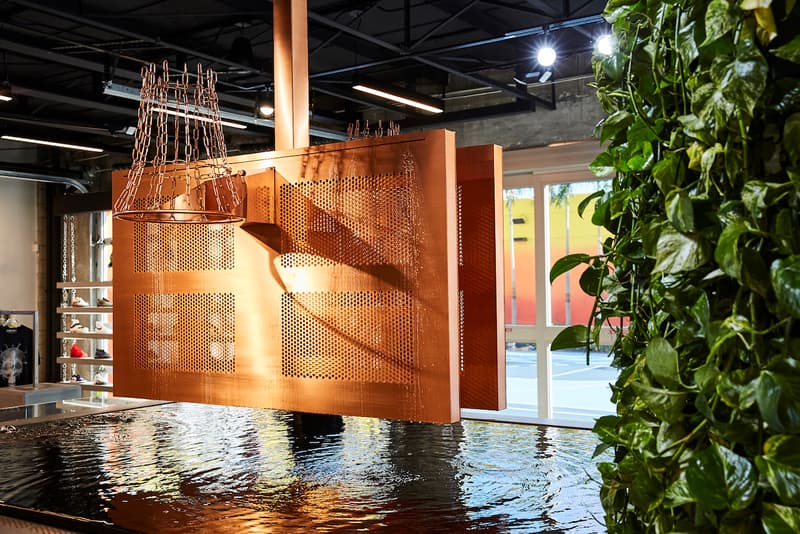 2 of 8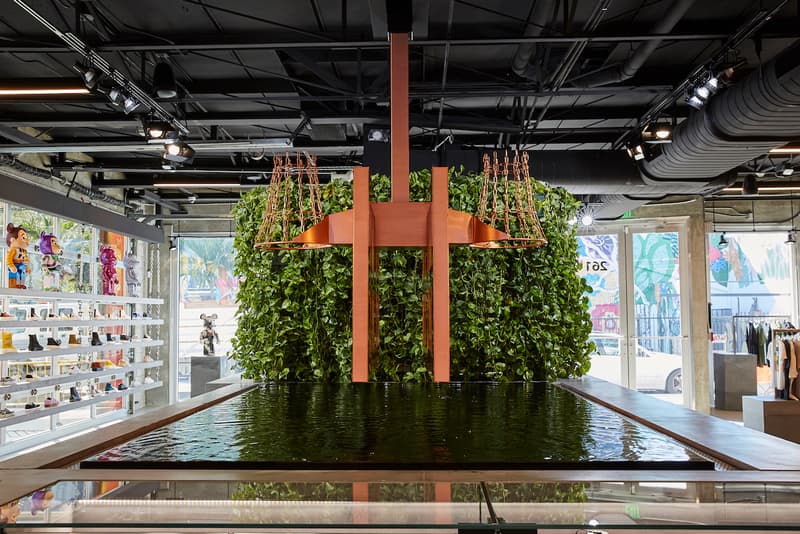 3 of 8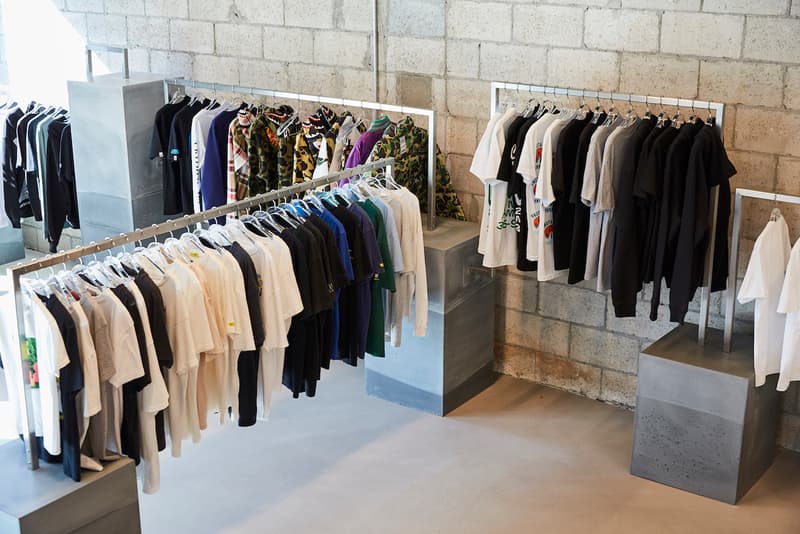 4 of 8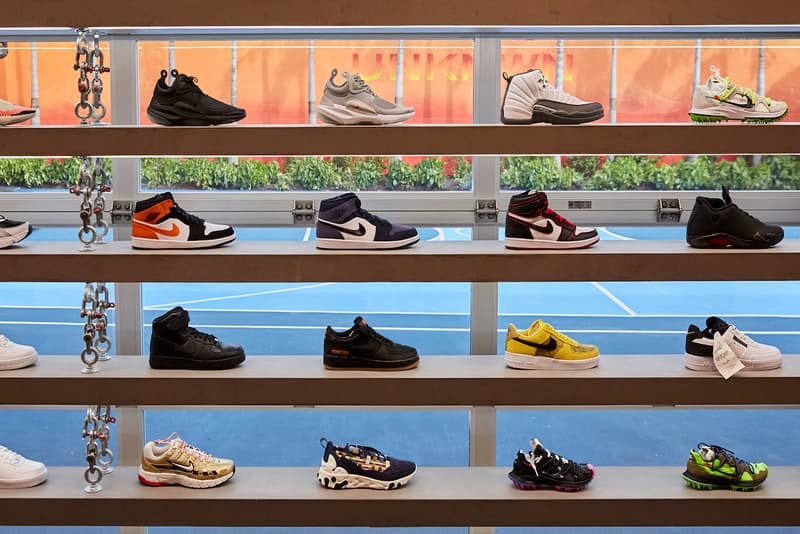 5 of 8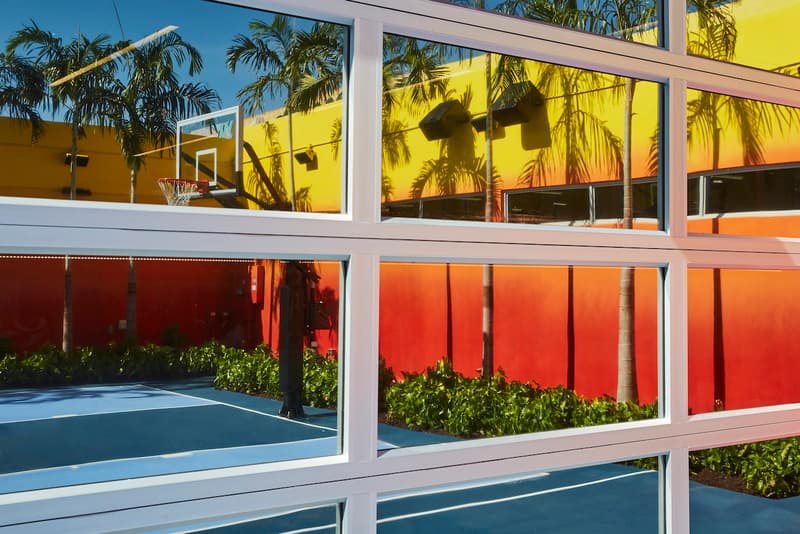 6 of 8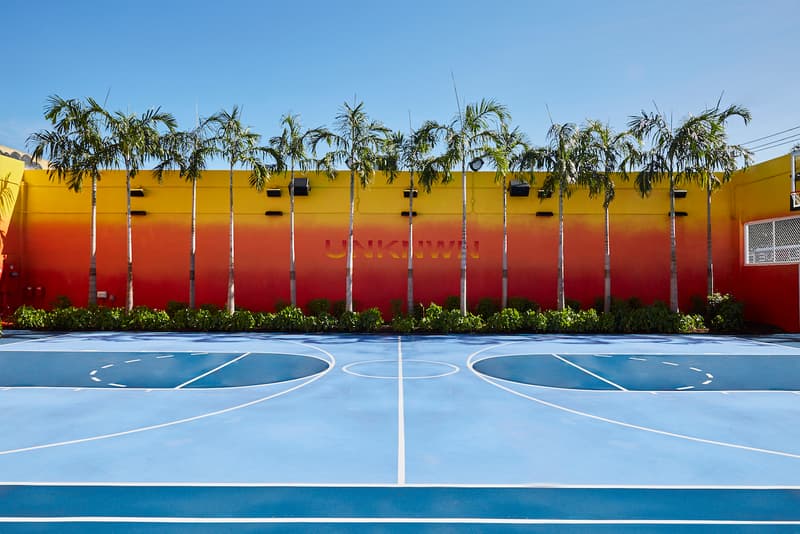 7 of 8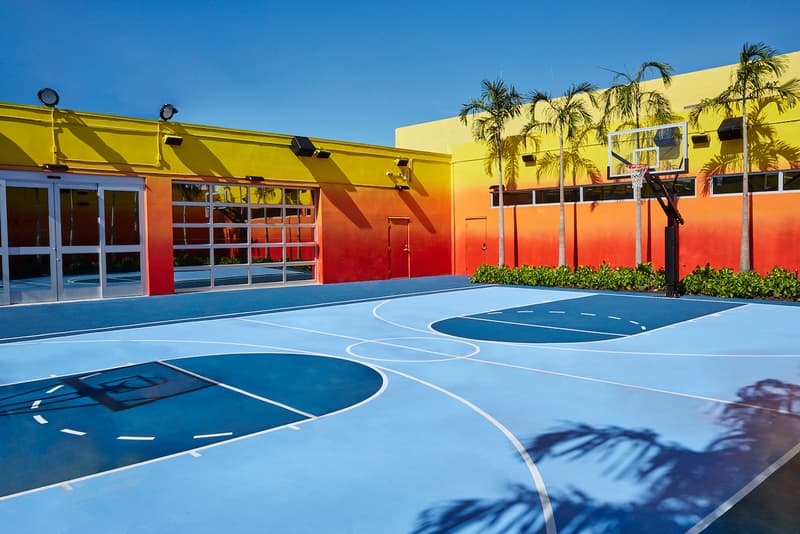 8 of 8
Co-founded by LeBron James, Jaron Kanfer and Frankie Walker Jr. in 2011, UNKNWN opened its doors in Miami's vibrant Wynwood district yesterday. Offering a highly curated selection of apparel, footwear and accessories, UNKNWN Wynwood is designed to provide a premium shopping experience that reflects the vision and lifestyle of the brand's co-founders. Built in collaboration with multidisciplinary artist John Margaritis of New York Sunshine, the 10,000 square foot, industrial-style retail destination boasts a unique architectural design adorned with handmade details throughout.
Upon entering the store, visitors encounter a Margaritis-designed water feature. The permanent art installation, made up of custom basketball hoops, copper and water, is adjacent to a live plant wall that showcases new arrivals. Suspended from the ceiling are stainless steel chains, LED-lit shelves and glass garage doors that offer an indoor/outdoor experience when lifted.
Paying homage to the strong friendship of the three co-founders, UNKNWN Wynwood is centered around a multi-use courtyard and open-air basketball court that serves as a venue for sporting and lifestyle events. Painted with bold blue and white hues, the court features over 200 feet of mural space for artist creations.
"We want our brand and stores to be the canvas for a global community to feel welcome, excited, and express themselves through interacting with our space, brands, and events," Kanfer explains. "We draw inspiration from our community and that is something that's reflected in the way the collections have room to evolve without compromising the integrity of the UNKNWN retail design."
To celebrate the store's opening, the co-founders are hosting a series of private events during Art Basel Miami 2019. This weekend, UNKNWN is unveiling limited edition products, collaborations and sneaker releases with BAPE, Chinatown Market, New Era, BornxRaised and more. Take a look inside UNKNWN Wynwood in the gallery above and head over to unknwn.com to shop the latest products.
UNKNWN Wynwood
261 NW 26th Street
Miami, Florida 33127
In related news, Wynwood Walls cultural center is celebrating its 10-year anniversary with a massive retrospective group exhibition.