Kid Cudi and Cactus Plant Flea Market Release Glow-In-The-Dark "Entergalactic" Hoodie
In celebration of Cudi's upcoming album.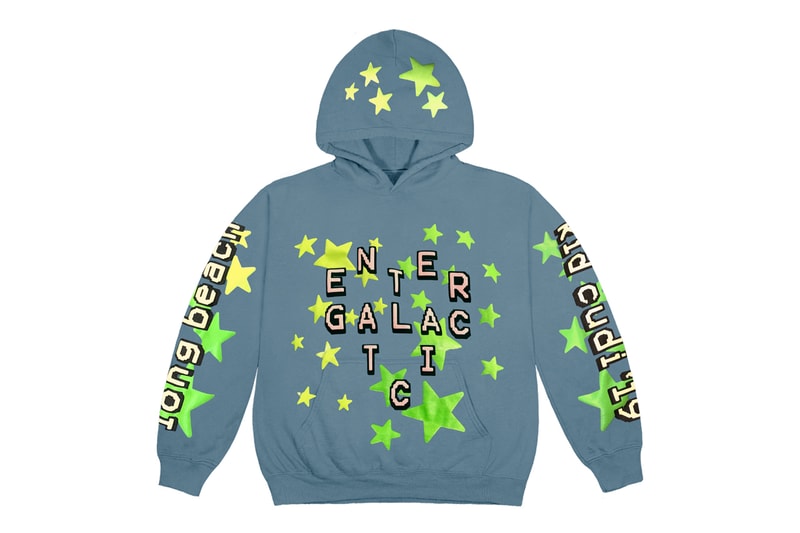 1 of 4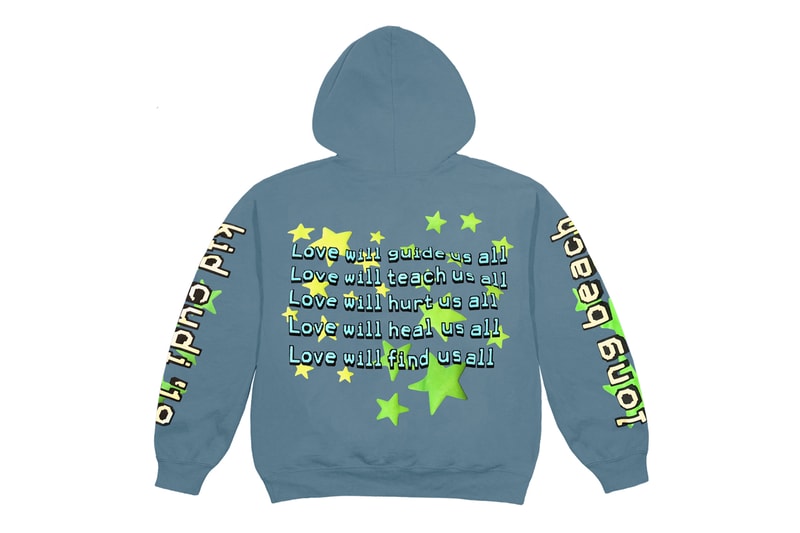 2 of 4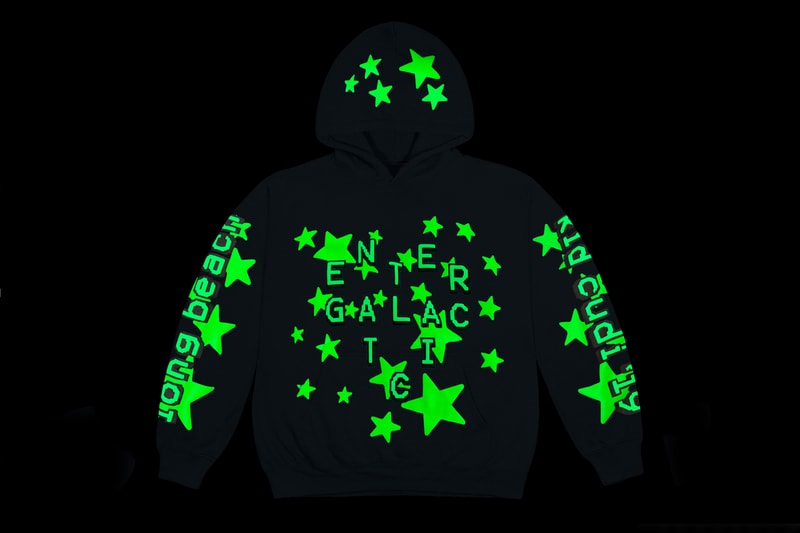 3 of 4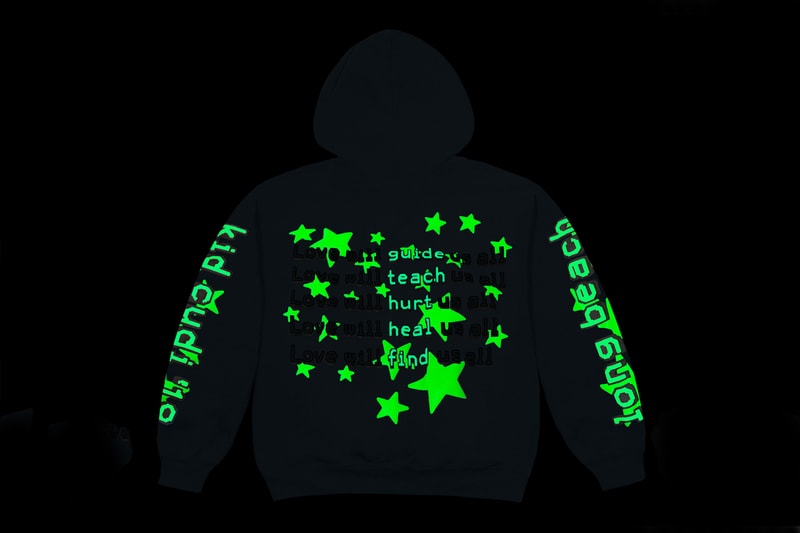 4 of 4
Cactus Plant Flea Market is continuing its recent spate of collaborative artist merchandise by teaming up with Kid Cudi for a special hoodie. Commemorating Cudi's upcoming "Entergalactic" album, the hoodie is rich with CPFM's whimsical charm.
Hot on the heels of partnerships with Kanye West for the Jesus Is King collection and a "No Filter" tour capsule for the Rolling Stones, CPFM's latest effort sees the enigmatic label issuing a single item for Cudi's new LP. It may only be one piece, but the hoodie comes loaded with details.
Made in the USA and constructed of 14oz pigment-dyed cotton (producing unique color results on each hoodie), the garment features a plethora of puff-printed stars on the chest, back, hood, and sleeves. These are overlaid by a throwback-style digital font, with prints that include an abstract "Entergalactic" on the chest, "Kid Cudi '19" on the left sleeve and "Long Beach" on the right sleeve. The back is a meditation-of-sorts on love, stating "Love will guide us all, love will teach us all, love will hurt us all, love will heal us all, love will find us all."
The entirety of these printed details glow in the dark — save for a portion of the back's text, which simply displays "Guide Teach Hurt Heal Find," distilling both the hoodie's design and impending album's message of loving and learning into a succinct five words.
Kid Cudi and Cactus Plant Flea Market's "Entergalactic" hoodie is available now on shop.kidcudi.com, with sales ending on Thursday, November 7. The retail price is set at $150 USD and each hoodie will ship 4-5 weeks after being ordered.
Elsewhere in the world of music, Cudi's good friend and frequent collaborator Pharrell sat down with Rick Rubin for a wide-ranging discussion that spanned the music business and their creative processes.