ANREALAGE & Doublet to Release Reversible "BIG TAG" Scarf
Celebrating HERBIS PLAZA ENT's 15th anniversary.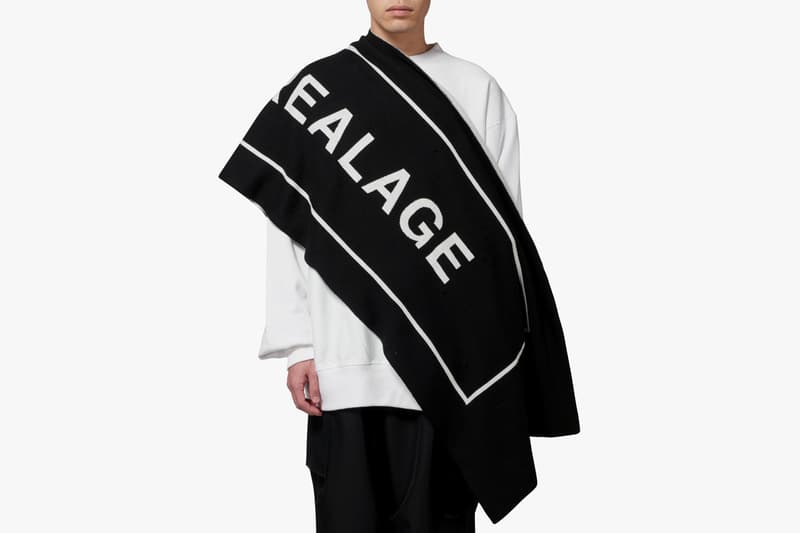 1 of 2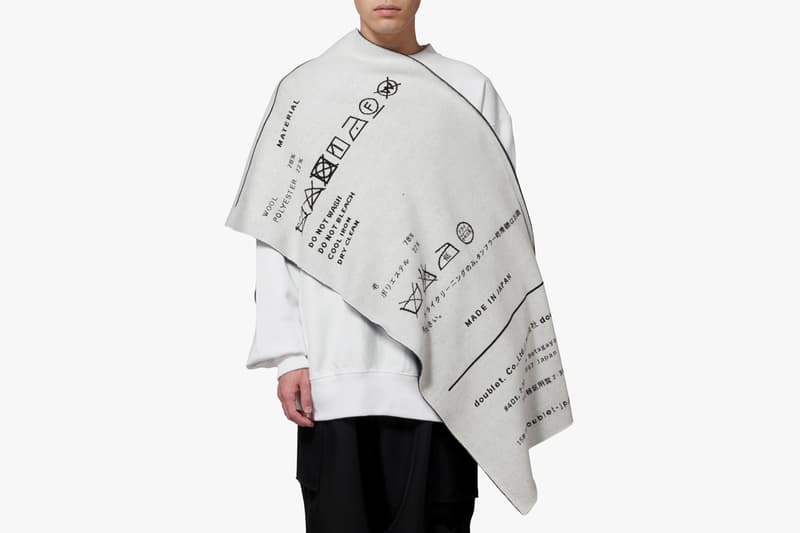 2 of 2
Last year, Doublet partnered with Japanese retailer Midwest for inventive plastic-packaged goods, including exclusive long sleeves and T-shirts that were sold exclusively at the Midwest Nagoya store. This time, Doublet has joined ANREALAGE for a range of bespoke items to celebrate HERBIS PLAZA ENT's 15th anniversary. The brands' knit scarf was first presented as part of ANREALAGE's Fall/Winter 2019 collection, which featured absurdly proportioned pieces sporting buttons and zippers in exaggerated sizes.
Paying tribute to the "ANREALAGE BIG BLANKET" silhouette, the black and white "REVERSIBLE BIG TAG MUFFLER" features two contrasting sides. One side is branded with "ANREALAGE" in bold white letters, while the other side features a large-scale graphic of a product tag. The "BIG TAG" transforms a small item that is usually hidden inside of a product into a bold print that decorates the entirety of a scarf. The brands have also collaborated on a surprise item, the "GACHA GACHA BALL T-SHIRT" that will drop at Midwest's Osaka location. The shirt is designed in line with the theme of ANREALAGE's Fall/Winter 2019 collection.
Retailing between ¥16,000 (approx. $150 USD) and ¥21,000 (approx. $195 USD) the ANREALAGE x Doublet items will be available to purchase on November 23 at Midwest Osaka's in-store location. The items are expected to go up on Midwest's website shortly after.
Elsewhere, VFILES and FILA have teamed up for a tennis-inspired apparel and footwear collection.
HERBIS PLAZA ENT
2-chōme-2-22 Umeda
Kita-ku, Osaka, 530-0001, Japan