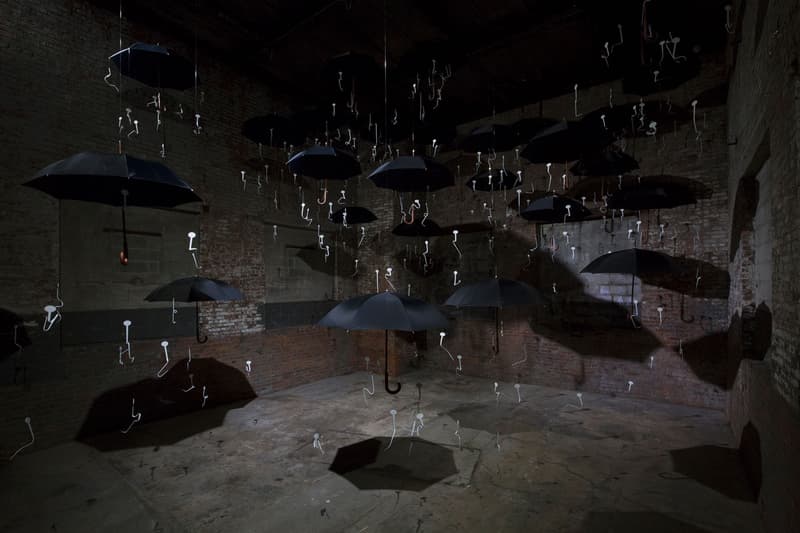 1 of 3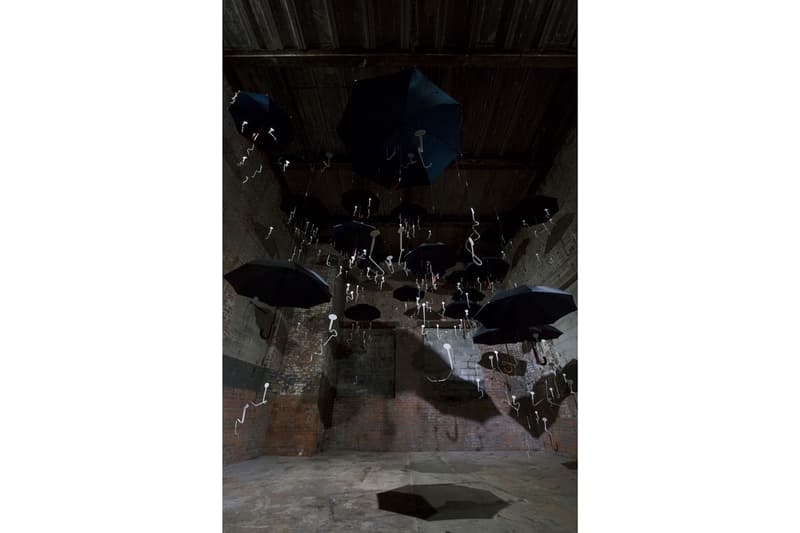 2 of 3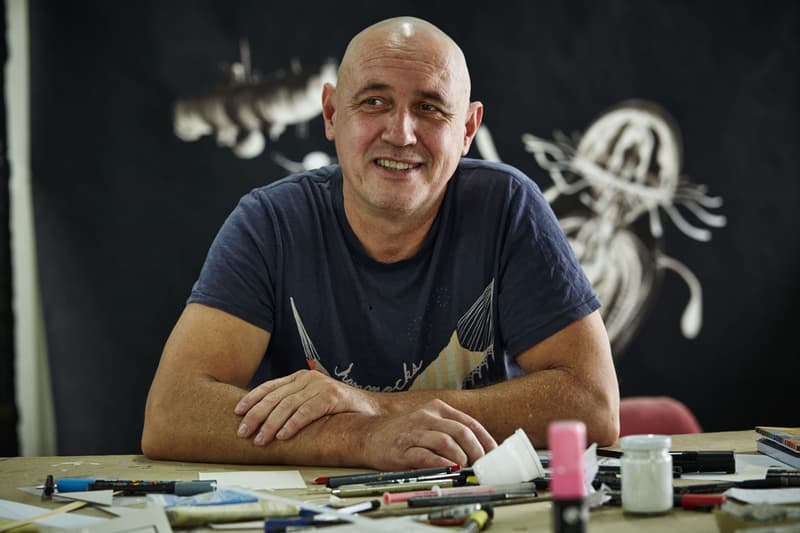 3 of 3
It's Raining Umbrellas in Gilles Barbier's "Laughing at Clouds" Exhibition
On view at The Chimney in Brooklyn, New York.
---
French contemporary artist Gilles Barbier is widely-known for his whimsical sculptures that subvert social convention. His colorful surrealist pieces predominantly spotlight everyday objects and people. Barbier is currently displaying a body of new work at The Chimney in Brooklyn, New York. The centerpiece of the show is an installation comprised of black levitating umbrellas mounted in varying heights. The setup of this immersive piece recalls the famous painting 'Golconda' (1953) by René Magritte that depicts a flurry of floating businessmen while also paying homage to the "symbolism and otherworldliness of Mary Poppins' enchanting story," as per a press statement.
Installed alongside the umbrellas are white speech bubbles that mimic raindrops — a reoccurring motif in the artist's prolific oeuvre. "Tinted by Mary Poppins' realm and childhood's imagination, umbrellas become the object of teleportation and traveling vessels that allow the journey through alternate realities and times. Like whirling black holes, these protective shelters are portals that defy distance and the constraints of the body," added the gallery.
Get a closer look at the installation above and learn more about the commission by visiting The Chimney's website. The exhibition is on view until December 15.
For more mind-bending artworks, take a look at artist Tom Blachford's "Centro Verso" exhibition featuring surrealist dystopian photography.
The Chimney
200 Morgan Ave
Brooklyn, NY 11237