Kanye West & Dr. Dre Reveal 'Jesus Is King Part II' Is "Coming Soon"
Taking to Twitter to share a picture of the two in Dre's studio.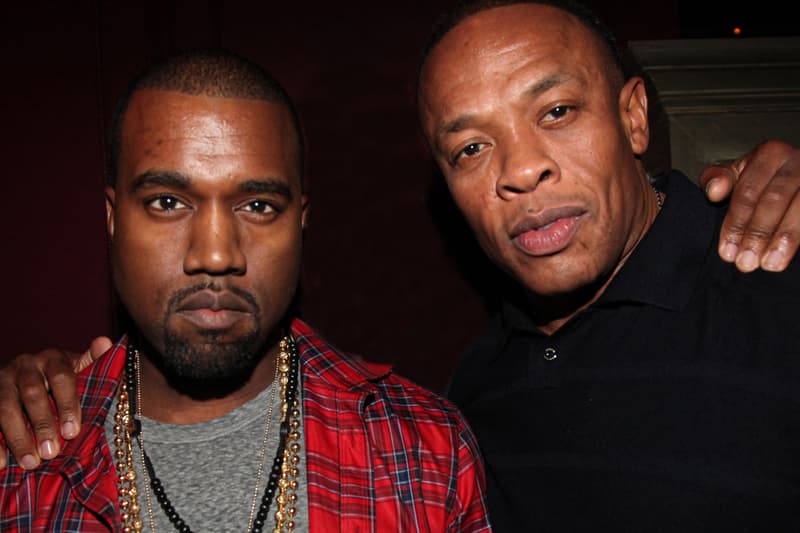 Following the release of Kanye West's Christian-centric album Jesus Is King, the music and clothing magnate has now shared that he and Dr. Dre are working on Jesus Is King Part II. Taking to Twitter earlier today, Ye shared a picture of him and Dre in Dr. Dre's studio with an accompanying caption saying "Ye and Dre Jesus is King Part II coming soon."
The news comes off the heels of West's recently announced Nebuchadnezzar opera as well as a recent performance at televangelist Joel Osteen's Lakewood church. His debut gospel album, Jesus Is King, debuted at No.1 one on the Billboard 200 charts, equally being garnering No. 1 on the Top Christian and Top Gospel Album charts, making it the biggest unit week on the chart since adapting to a multi-metric methodology back in February 2017.
The history between Dr. Dre and Kanye is nothing new within the world of hip-hop. Dre had been credited as being one of Kanye's biggest inspirations following his first hearing of Eazy-E's Eazy-Duz-It back in 1988 when Ye was just 11 years old. They later went on to meet in 2003, first working together on a project with The Game's The Documentary in 2005, and later on JAY-Z's Kingdom Come in 2006. Most recently, Swizz Beatz confirmed in 2016 that DMX was working with both artists for his new project.
Let us know your thoughts on the news below.
For more music news, Dr. Dre and Jimmy Iovine recently sat down to discuss the making of 2001.
Ye and Dre Jesus is King Part II coming soon. pic.twitter.com/wTKFgXQQXQ

— ye (@kanyewest) November 18, 2019
Ye and Dre Jesus is King Part II Coming Soon pic.twitter.com/Isr0TrijB8

— Dr. Dre (@drdre) November 18, 2019