This Is How Much NBA Stars Earned on Their Multi-Million Dollar Shoe Deals for the Year
The last 12 months have been really kind to these athletes.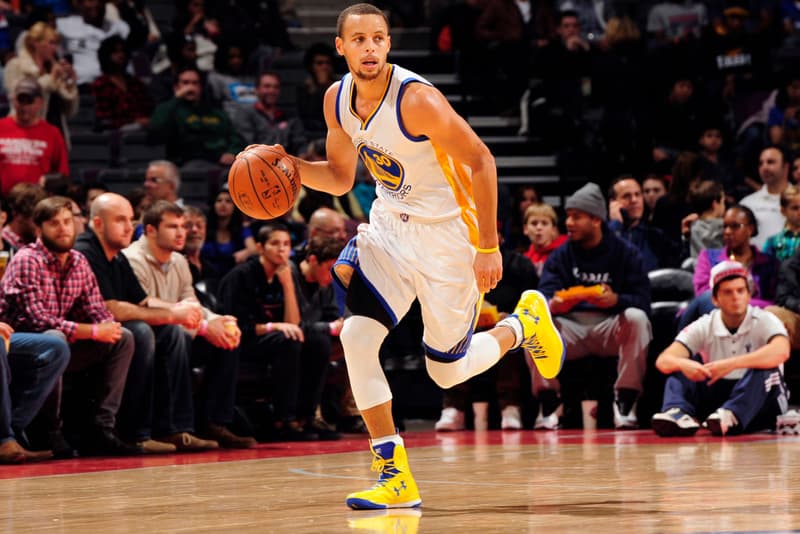 While the majority of athletes in the NBA already earn a pretty respectable salary, the most elite players, however, rake in more cash due to their multi-million dollar shoe deals. In a recent breakdown by Forbes, the publication lists the basketball superstars (past, present and future) and the dollar amounts they earned in the past 12 months on their footwear deals alone. The ranking puts Michael Jordan and Nike at the top of the list with $110 million USD, while Russell Westbrook and Carmelo Anthony are found at the bottom with $5 million USD each. The biggest thing to take from this is that Jordan has a $78 million USD lead to LeBron James's $32 million USD. There's Nike dominating the first four spots as well.
See the full 12-month breakdown of what these NBA stars earned from 2016-2017 below:
1. Michael Jordan: $110 million, Nike (Jordan)
2. LeBron James: $32 million, Nike
3. Kevin Durant: $25 million, Nike
4. Kobe Bryant: $16 million, Nike
5. James Harden: $14 million, Adidas
6. Stephen Curry: $12 million, Under Armour
7. Derrick Rose: $11 million, Adidas
8. Damian Lillard: $10 million, Adidas
9. Dwyane Wade: $8 million, Li-Ning
10. Kyrie Irving: $8 million, Nike
11. Paul George: $5.5 million, Nike
12. Russell Westbrook, Carmelo Anthony: $5 million each, Nike (Jordan)