Pollution Popsicles Bring Awareness to Taiwan's Toxic Water Problem
These frozen treats aren't so tasty.
---
A group of students from the National Taiwan University of the Arts are being lauded for their unique environmentally-focused project. Hung I-Chen, Cheng Yu-ti, and Guo Yi-hui are bringing national awareness to the island of Taiwan's water pollution problem.
The trio collected water from 100 locations across Taiwain and found a mix of litter, bugs and detritus in their samples. In creative fashion, they threw their samples separately into a freezer, creating popsicles with the waste material. To replicate and preserve their findings, the group used transparent polyester resin to create near-identical treats. The students went even further by decorating wrappers that included the area of the water sample for each popsicle.
During an interview with Mashable, Hung explained to the site that the team wanted to use popsicles to highlight the importance of clean, drinkable water. "It's made out of sewage, so basically these things can only be seen, not eaten," she said. "Popsicles are also mostly water," Hung added. "Having a clean water source is actually very important."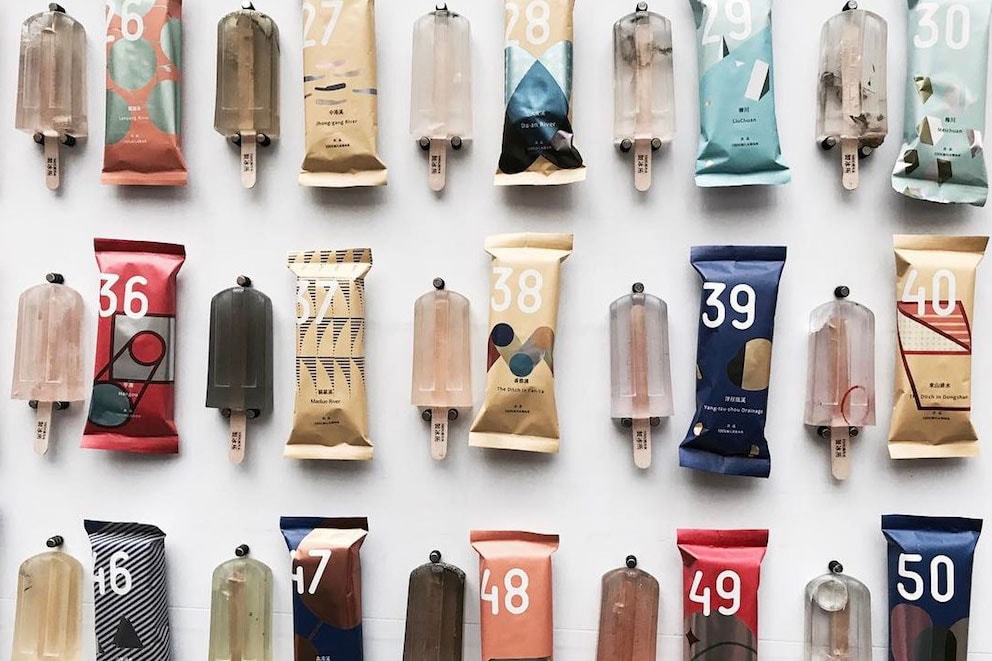 Due to a rapid period of industrialization, post-martial law, Taiwan began to experience a variety of issues affecting its environment. And although there have been gains made toward improving the pollution count, the island is still dealing with a significant amount of waste production, according to a Brookings report.
Thus making the inedible "Polluted Water Popsicles" project worthy of recognition. It was nominated for the Young Pin Design Award and also featured in the New Generation of Design Exhibition at the Taipei World Trade Center. Check out the visual above and images below.