10 Hard-Hitting Tracks This Week: XXXTentacion, PARTYNEXTDOOR, Rich Chigga, Young Thug and More
Narrowing down some of the week's best new releases.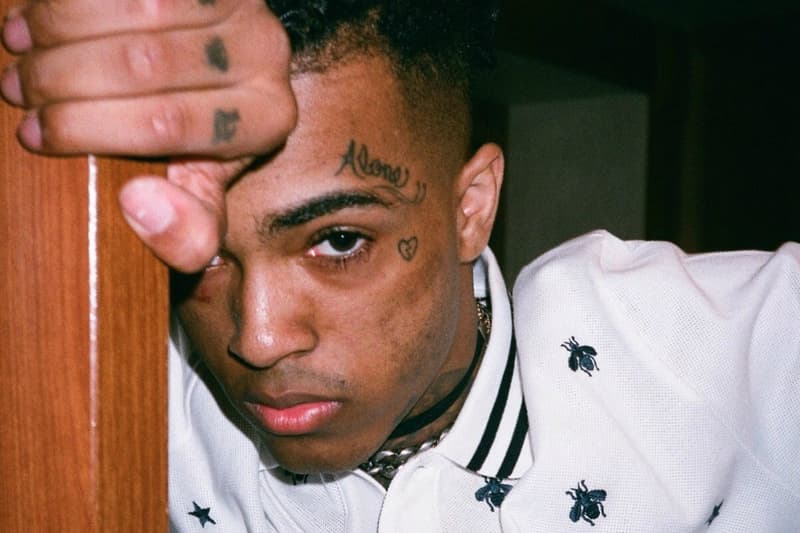 Despite him becoming the biggest trending topic in music this week for getting sucker punched by Rob $tone, XXXTentacion kept on his music grind as usual and released not only a response video, but a hard-hitting (no pun intended), Slipknot-sampling record with Ski Mask The Slump God called "Off The Wall." In addition, there was an abundance of great releases throughout including a new HYPEBEAST Mix, so our list was incredibly difficult to narrow down. But of course, we managed to refine it to the ten of the best hard-hitting new songs of the week. Check them all out below.
A.Chal Featuring A$AP Nast – "Cuánto"
Talented singer-songwriter A.CHAL released the anticipated follow-up to his debut studio album WELCOME TO GAZI. Titled ON GAZ, the project is billed as a mixtape and the sonic embodiment of its creator's "live free and real" ethos. One of the standout cuts from the project was this song with A$AP Nast called, "Cuánto" that embodies the tape's overall narrative as A.Chal puts it, "a battle between light and dark, between self-love and self-destruction." Stream below and check out the entire ON GAZ project here.
PARTYNEXTDOOR – "Freak In You"
Earlier this week, PARTYNEXTDOOR surprised everyone with the release of brand new project, COLOURS 2. The sequel to his 2014 EP COLOURS is a followup to his P3 project, which was released in 2016. Despite the project only being four-tracks, the musical output was potent, much thanks to his in-house producer G. Ry. who had a hand in one of the project's standout cuts, "Freak In You." Stream the song below and get the COLOURS 2 EP here.
XXXTENTACION & Ski Mask The Slump God – "Off The Wall"
Following the infamous on-stage assault and a statement addressing the incident, rap's man-of-the-hour XXXTENTACION got right back to it with the release of "Off The Wall" featuring frequent, long-time collaborator Ski Mask The Slump God. Together, they were able to craft a hard-hitting, Slipknot-sampling record for those trying to incite mosh pits instead of mid-song sucker punches. Peep below.
Diplo, Rich the Kid, Rich Chigga & Young Thug – "Bank Roll"
Rich Chigga hopped on this Diplo record after SoundCloud took down the original version for unauthorized Justin Bieber vocals. According to Diplo, "other artists made SoundCloud take down the Justin Beiber version because they had exclusives with him." Needless to say, this latest version with Rich Chigga replacing Bieber still knocks, peep below.
Vic Mensa Featuring Pusha T – OMG
Vic Mensa officially delivered his long-awaited, The Manuscript EP this week and while the four-track project is somewhat brief, the star-studded lineup of guest such as Pusha T, Mr. Hudson and Pharrell more than makes up for it. Pusha T-assisted cut was definitely the standout, stream below and the entire EP here.
Vince Staples featuring Ty Dolla $ign – "Rain Come Down"
Vince Staples continues to build up anticipation forthcoming studio album, Big Fish Theory. This week the Long Beach rapper dropped off "Rain Come Down," featuring Ty Dolla $ign and will likely be on many summer playlists this year. Stream below, while Big Fish Theory is scheduled to arrive on June 23.
MadeinTYO & Rich The Kid "Flooded"
MadeinTYO is back with another hard-hitting cut dubbed "Flooded" that comes accompanied by Atlanta's own Rich The Kid. The DWN2EARTH produced song features a heavy bass and piano that'll surely command your attention. The song was originally featured on TYO's DJ, Jeh-Mahk's new #Forthekidsthatragewithnoregrets that released earlier this week.
Stream the song below and the entire mix here.
Nambyar – "Once More"
Cinematic vocals with a melancholic electronic instrumentals is the name of the game for Amsterdam-based alt-R&B artist Nambyar, as the singer unveiled a new video this week for his standout cut "Once More." Nambyar is born to a Fijian father and Dutch mother and currently, lives in a small village just above Amsterdam. He has been honing his music and production skills for the last three years, writing songs with his own collection of analog synthesizers. Many listeners have compared his style to that of James Vincent McMorrow and SOHN. Needless to say, he's an emerging talent. Stream "Once More" below and watch our world premiere of his accompanying video here.
Young Thug & Quavo – "WTF U Doin"
Digital Trapstars will share its Screens on Lock 4 mixtape this season and in anticipation of the summer release, they released this monster single, "WTF U Doin" featuring Young Thug, Quavo, Duke and Rich The Kid. Listen below, and stay tuned for Screens on Lock 4.
Thouxanbanfauni Drops Nine New Songs
One of the leaders of the new school underground has just dropped enough new tracks to compose an album. Get familiar with Thouxanbanfauni as he connects with Uno The Activist, Ski Mask The Slump God, Xavier Wulf, Nell, DJ Young Kash, GNealz and more for nine new records. Considering the flood of new music Fauni has provided us with in recent months, let's hope an actual, full-length project actually releases sometime this year. Stream Thouxanbanfauni's latest round of releases below.
Check out our previous music roundups here.