Jordan Brand President Discusses Struggle to Remain Relevant
"We have to figure out how to keep the brand connected to young consumers."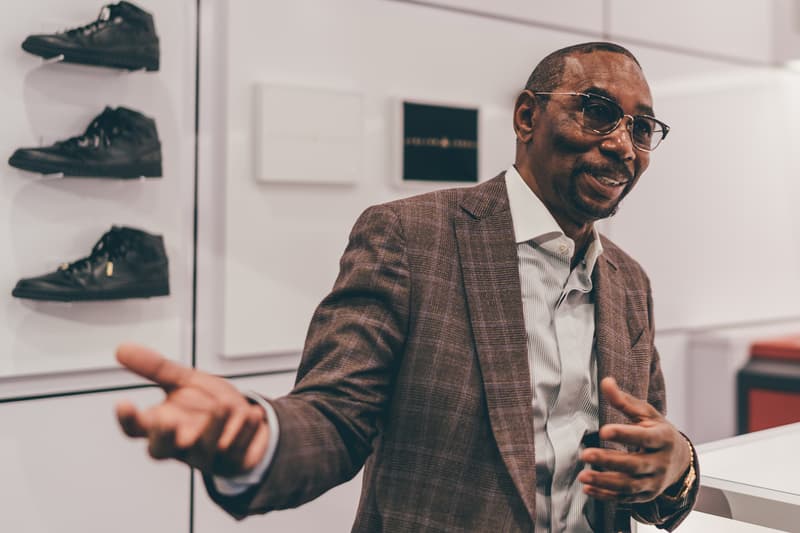 Taking part in the #Stumptowntalks event, Larry Miller – Jordan Brand president — recently discussed some of issues currently affecting the company. Speaking candidly when asked what needs to change at the brand, Miller explained, "We have to figure out how to keep the brand connected to young consumers as well as consumers that have been with the brand for a while, that is the biggest issue that we have – is how do we continue to make the brand relevant with today's consumers. The further Michael gets from the basketball court, the more challenging it is."
Miller also spoke about returning to the scarcity model, acknowledging that the current release schedule had weakened the brand overall. We spoke to Miller last year and several of the core issues remain the same — such as the brand not focusing enough on womenswear.
In our interview, Miller expands on this, saying "we have a lot of girls and women that love our brand and we haven't shown them a lot of love in return" — repeating that sentiment here — with the hiring of Aleali May to give her take on the Air Jordan 1 likely a move on Jordan Brand's part to change this issue.
In related news, check out the latest addition to Jordan Brand and Derek Jeter's "RE2PECT" collection.