Karim Bakhtaoui is the Palace Skater Crafting Intricate Jewelry Pieces
From Rolex straps to seashells.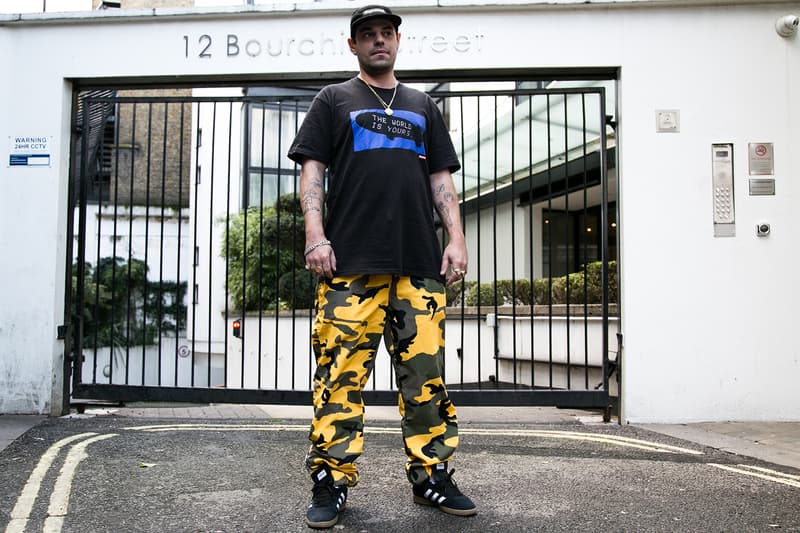 1 of 4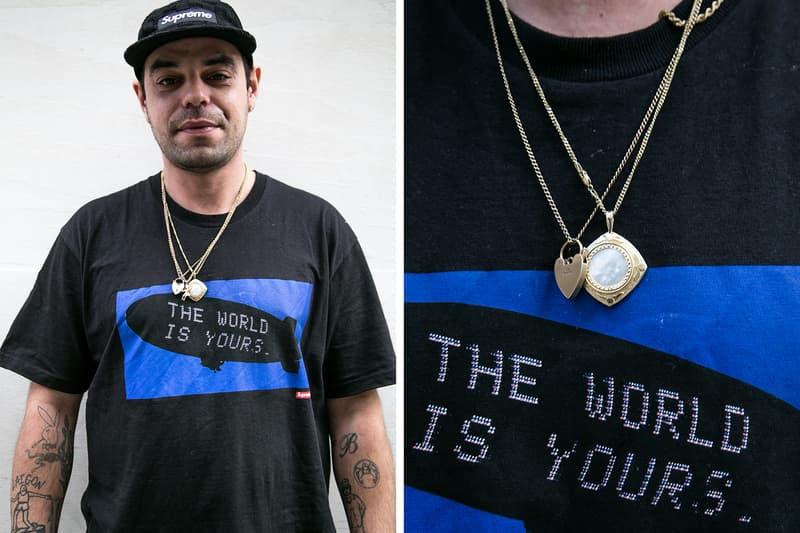 2 of 4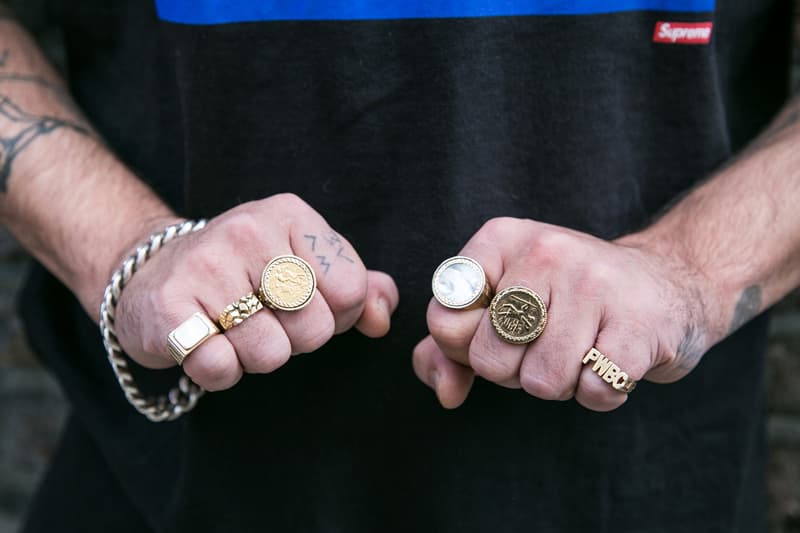 3 of 4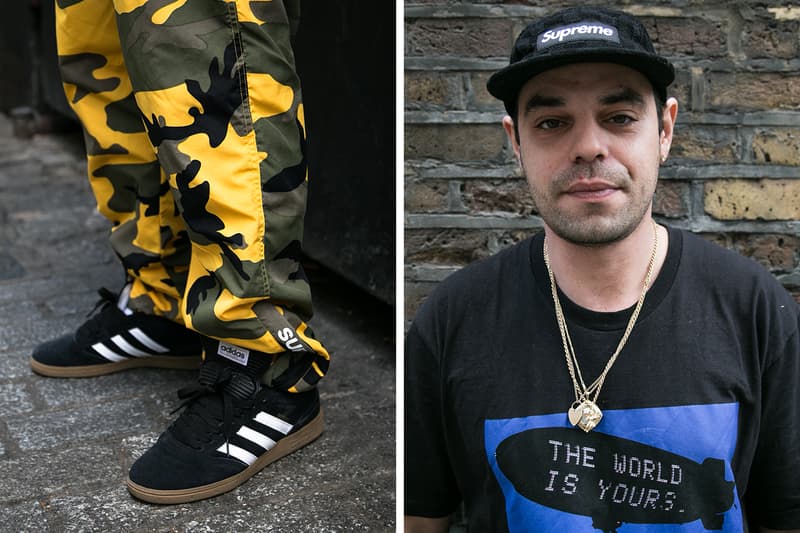 4 of 4
Having featured as a key part of the latest Palasonic film from Palace, it's fair to say that — up until this point — Karim Bakhtaoui has been best known for his skills as a skater and his affiliation with the much-loved London crew-cum-brand. Now, though, Bakhtaoui is branching out with another long-running and closely-held passion: creating jewelry.
Having already crafted one-off pieces for a whole host of names due to surface in the very near future, last week also saw the first general release of Bakhtaoui's work, dropping a small collection via his own web store. The 10-piece release of detail-oriented rings and necklaces takes on a slew of familiar forms — from Rolex straps to seashells — paying tribute to iconic shapes whilst making each of them into something distinctly new, tapping into his own memories for inspiration.
As a result, pieces available on the web store come annotated not just with the standard details on fit and composition but with descriptions deeply personal to Bakhtaoui: a story told to him by his father appears next to the intricate 9ct Gold Shell Ring, the Onyx Medallion alongside an anecdote about watching Goodfellas. And this is where Bakhtaoui's talent is perhaps most obvious — in small touches that add a whole other dimension to the work.
To mark the release of his Spring/Summer 2018 collection we caught up with Bakhtaoui in Central London to talk about his influences, personal favorites, and his history with Palace.
How long have you been making jewelry? 
For a while now — I've been keeping it a secret. I just love everything about it — how technical it is and how many things you have to take into consideration: size, weight, shape. A friend who I've been shadowing has been teaching me a lot so that I could start creating things on my own
Are there any jewelers that influence you?
Not so much jewelers, but jewelry itself has been influencing me. The ideas are from a lot of the regal pieces I saw in various museums like the V&A and paintings from the Renaissance. These kind of pieces were mostly worn by Lords, Ladies, Royalty and British monarchs.
What's your favorite piece that you've personally designed?
The onyx ones and the pearl ones especially the Rolex strap ring.
"I just love everything about it — how technical it is and how many things you have to take into consideration."
How did your relationship with Palace come about?
We all skated together and are really good friends.
PWBC was the crew name which blossomed into Palace Skateboards. The Palace was the name of the house Lev, Brady and Stuart used to live in on Lower Marsh Street in Waterloo. We all skated together from as long as I can remember — Palace Wayward Boys Choir is what PWBC letters stand for. We still skate together and are great friends which is sick.
How has London street culture changed in the past 5 years?
I don't know, man. I'm just a skateboarder.
---
Karim Bakhtaoui's Spring/Summer 2018 Jewelry Collection is available now, directly from his web store. Pieces are limited, so — if you like what you see — be sure not to sleep on these pieces. And, in other Palace-affiliated jewelry news, check out the recent collaboration between Blondey McCoy's Thames brand and Stephen Webster.