Fear of God Announces First Runway Show and Beyoncé x Balmain Reveal 'Renaissance' Couture in This Week's Top Fashion News
Stay up to date on the latest industry headlines.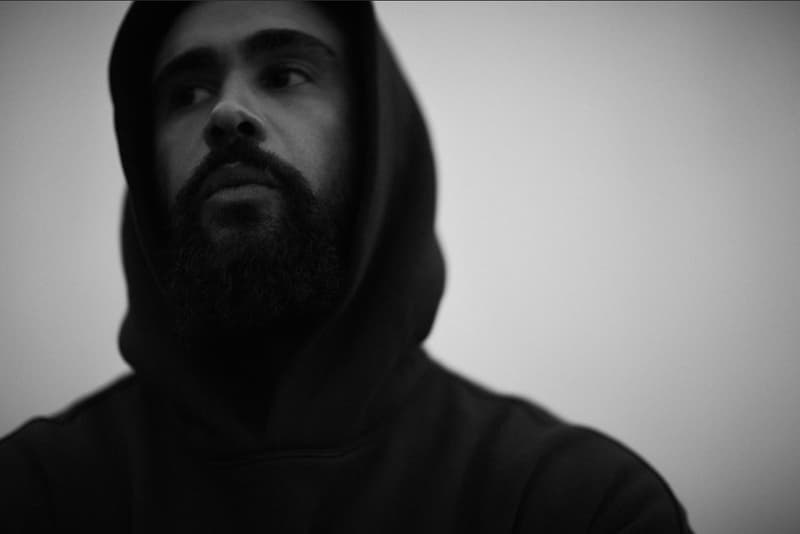 This week, fashion represented a series of first and new collaborations. Leading the charge is the announcement of Fear of God's forthcoming debut runway show at the Hollywood Bowl. Other firsts included the show-stopping Renaissance-inspired couture collection from Beyoncé x Balmain, Justin Timberlake starring in Louis Vuitton's second Yayoi Kusama campaign, SZA appearing in her debut SKIMS campaign and Supreme x UNDERCOVER confirm their upcoming collaboration.
On the business side, Beyoncé and adidas are ending their partnership, Nike sales increased by 14% and the LVMH Prize announced its 2023 finalists.
Below, Hypebeast has rounded up the top fashion stories of the week so you can stay up to date on trends in the industry.
Jerry Lorenzo will present Fear of God's first-ever runway in Los Angeles on Wednesday, April 19, according to a save-the-date announcement sent on Tuesday morning. The brand will take over the Hollywood Bowl, with the venue's first single-designer fashion show. The brand has not confirmed additional details regarding the forthcoming showcase. Notably, the timing aligns directly with Coachella, falling right in the middle of the annual festival's first and second weekends, and with the brand's 10th anniversary.
This 10th-anniversary fashion show marks what could be the beginning of a new runway era for Lorenzo's label. Mark your calendars for April 19 to see Fear of God's IRL debut.
Earlier today, Beyoncé and Balmain's Olivier Rouseing revealed their Renaissance-inspired couture collection. Co-designed by Beyoncé and Rousteing with the help of the popstar's stylist Marni Senofonte, the collection represents the first time a catalog of couture looks has been designed in conjunction with a music album.
After refining what the collection would be over five months, the collaboration deliver 17 couture looks. 16 of the looks correspond with Renaissance's tracklist beginning with the confident "I'm That Girl" and culminating with the pulsatingly liberatory "Summer Renaissance." With the collection, Beyoncé and Rousteing strike the balance between celebrating the legacy of queer culture and house music alongside retaining Balmain's signature house codes.
From a metal bustier by sculptor Elie Hirsch to a silk, rayon, velvet and patent-leather dress woven by French artist Laurentine Périlhou, the collection aptly mirrors the themes of community, camaraderie and collaboration that reside in Renaissance.
As one of the most revered recognitions in fashion, the LVMH Prize remains a crusader for elevating the careers of designers and their accompanying brands. The LVMH Prize has now announced its nine finalists for the 2023 award.
This year's finalists are Aaron Esh, Burc Akyol, Julie Pelipas, Luca Magliano, Paolina Russo, Rachel Scott, Raul Lopez, Satoshi Kuwata and Veronica Leoni.
"Selecting the finalists was very tough–that's why this year we picked nine instead of the usual eight!" said Delphine Arnault, CEO of Christian Dior. "This class, which marks the 10th anniversary of the Prize, is deeply committed to society and industry issues: championing inclusivity, diversity, crafts, and local and ethical productions."
The 2023 LVMH Prize ceremony is set for June 7 at the Louis Vuitton Foundation in Paris.
Earlier today, Supreme and Jun Takahashi's UNDERCOVER confirmed their upcoming collaboration – continuing their longstanding partnership.
This past January, rumors began to circulate about the two popular brands reconnecting. But now Supreme laid the rumors to rest via Instagram post with a sneak peek at what's to come from the forthcoming collaboration. Pictured in the post is a dark-hued flannel shirt alongside a black puffer with a collaborative logo that reads "UNDERCOVER SUPREME 2023 ANTI WAR."
The last time the brands collaborated was for the Spring/Summer 2018 season, so fans have been patiently awaiting their fourth offering. The new Supreme x UNDERCOVER collaboration is set to release on Thursday, March 30.
After several years of working together, Beyoncé and adidas have agreed to end their partnership.
Reportedly, the ending of the partnership is due to creative differences regarding the popstar's IVY PARK label, which the two entities have worked together since 2018. With the end of the relationship, Beyoncé is looking to regain complete ownership of IVY PARK to reorient its direction.
As Nike Inc. works to offload its glut of inventory, the company reported a 14% increase in sales for the quarter ending on February 28, beating out Wall Street's expectations, according to The Wall Street Journal.
The sportswear imprint reported a 16% increase in inventory when compared year over year, primarily due to supply chain disruptions and changing consumer demands. The company's inventories had increased by upwards of 40% in the two preceding quarters. Nike concluded the last quarter with $8.9 billion USD of inventories, marking a roughly $400 million USD reduction from the previous quarter's $9.3 billion USD.
Profit margins suffered due to increased markdowns and promotions used to liquidate inventory, and the brand's net income for the three-month period declined by 11% to $1.24 billion USD, or 79 cents per share. One year prior, the company reported a net income of $1.4 billion USD, or 87 cents per share, in the same period. Shares for the company declined by more than 1% on Wednesday.
On Thursday, SKIMS dropped its latest campaign, starring none other than SZA.
For the Kim Kardashian-led shapewear brand's "Fits Everybody" collection, the artist appears in a series of dark brown underwear pieces. Photographed by Greg Swales, the sartorial series arrives just as SZA is completing her last tour stop at The Forum in Los Angeles. In a statement, SZA said, "I'm excited to be in SKIMS' latest Fits Everybody underwear campaign and to align myself with a brand that strives to make women feel both comfortable and sexy."
Kardashian added, "SZA's honesty, confidence, and dynamic energy are unparalleled. She's truly the woman of the moment, and I'm so honored for her to be featured in SKIMS' latest campaign."
After delivering a slew of sartorial images taken by Steven Meisel in December, Louis Vuitton (PARIS:MC.PA -0.85%) has tapped the renowned photographer for another carousel of portraits to show off the next installment in its collaboration with Japanese artist Yayoi Kusama.
This go-around, Justin Timberlake makes his campaign debut for the French fashion house, carrying two monogram-embossed leather accessories showcasing Kusama's signature pumpkin artwork. Alongside Timberlake (who the brand confirms is not an official ambassador but a "friend of the house"), the campaign features a star-studded cast, including actresses Hoyeong Jung, Léa Seydoux and Zhou Dongyu.
Louis Vuitton's latest Yayoi Kusama campaign will appear on billboards this Wednesday, March 22. The second drop from the "Creating Infinity" collection will then become available in Louis Vuitton stores worldwide on March 31.