Gucci Reveals Opening of Two-Story Boutique in New York's Meatpacking District
Offering a luxury selection of shoes, handbags and luggage, as well as a space for Gucci Beauty.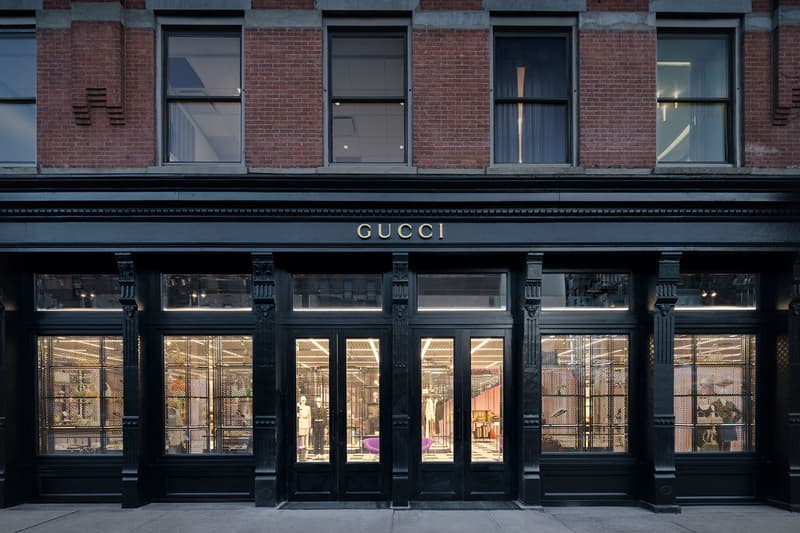 1 of 9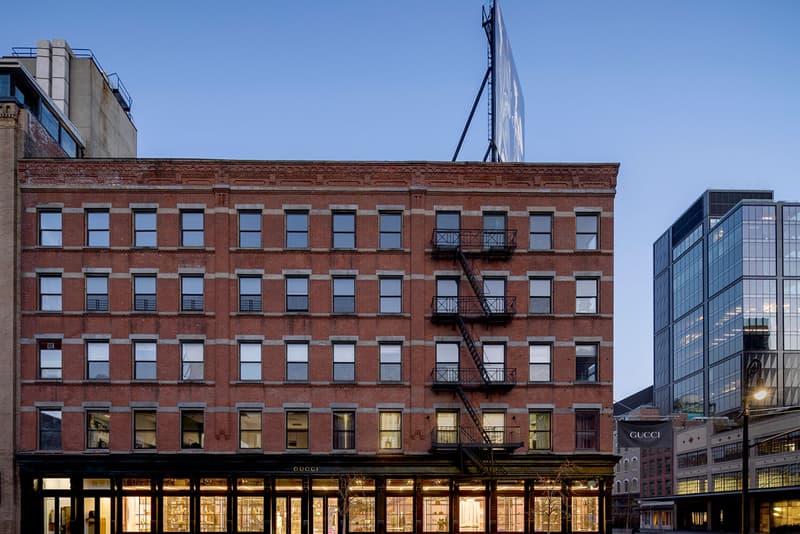 2 of 9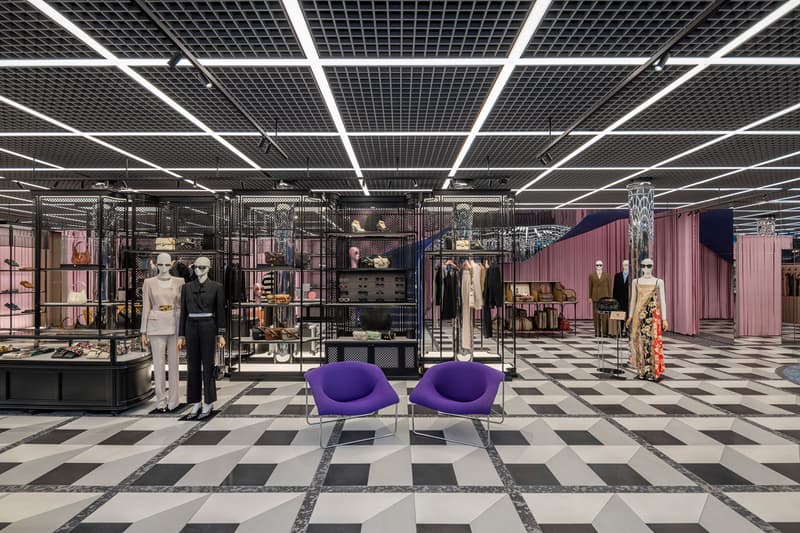 3 of 9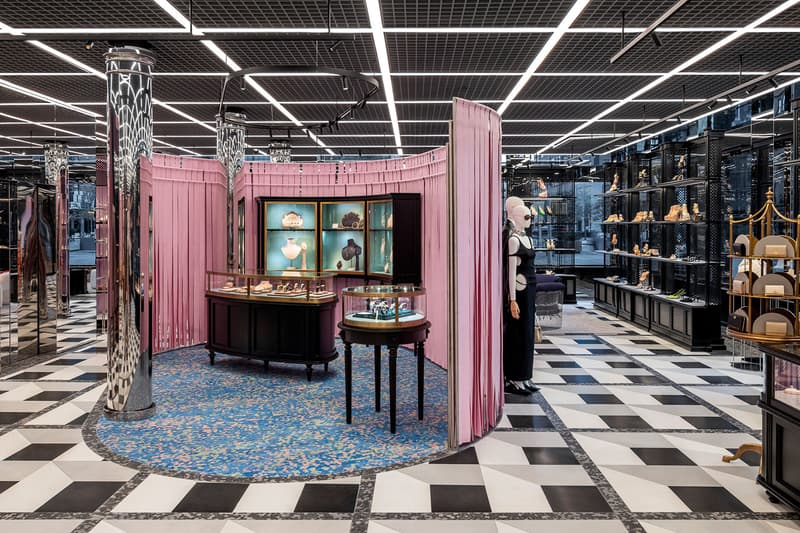 4 of 9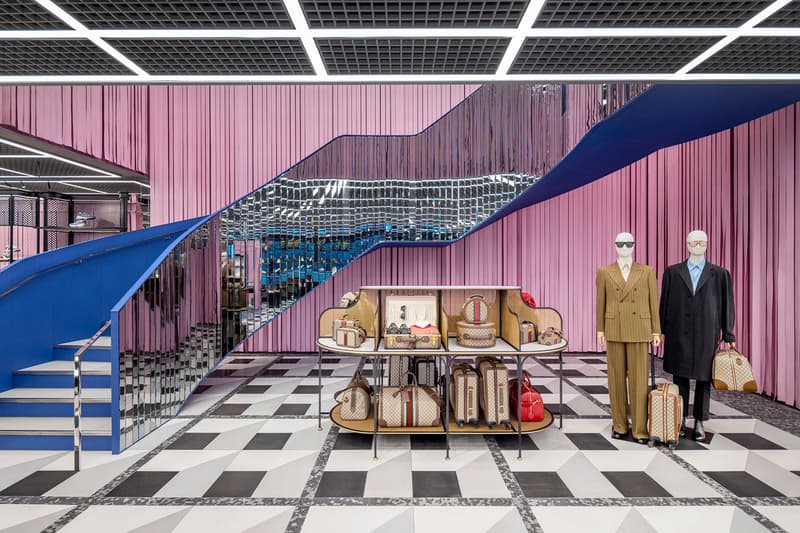 5 of 9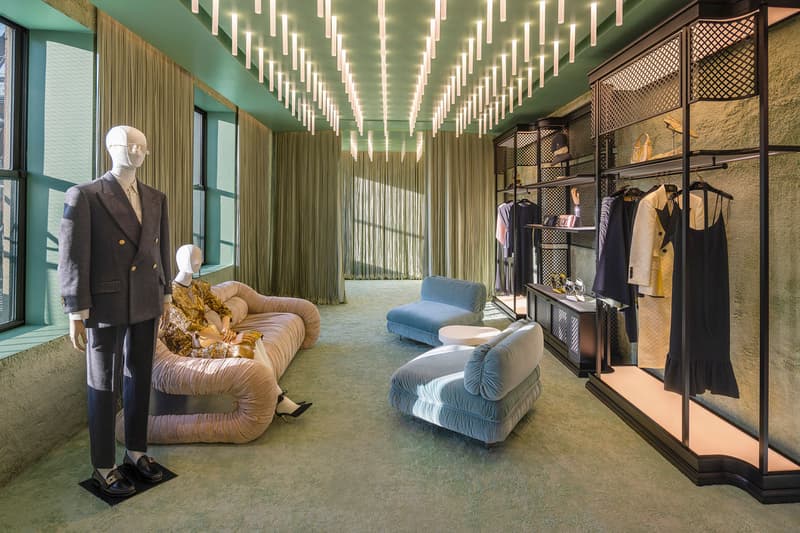 6 of 9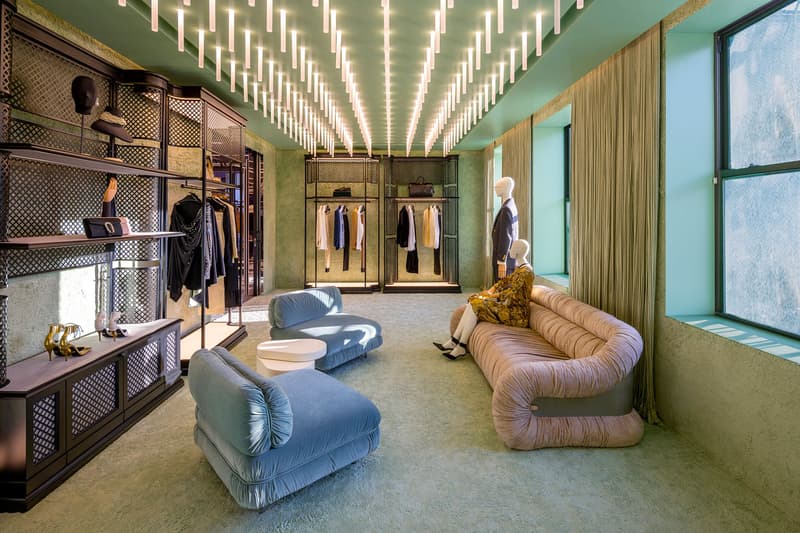 7 of 9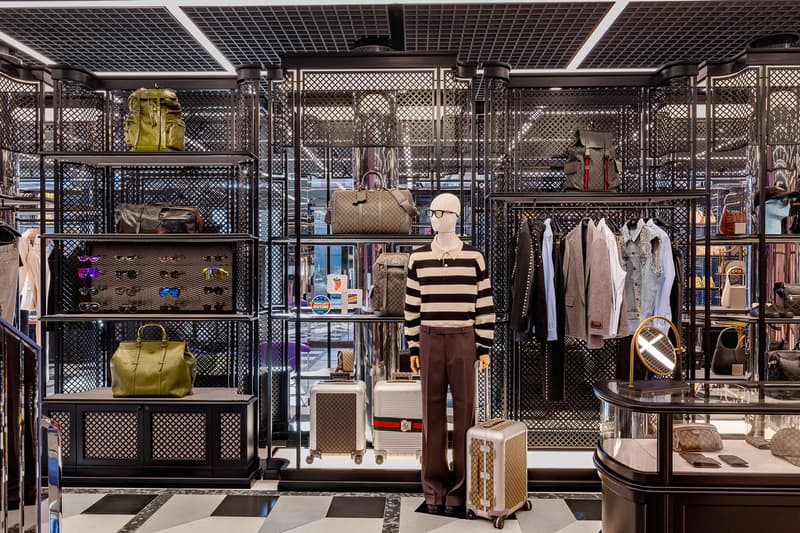 8 of 9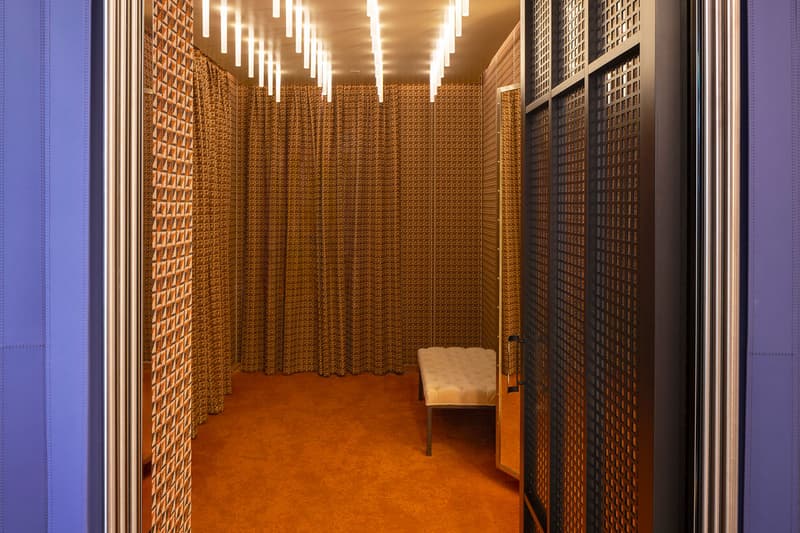 9 of 9
Gucci will be expanding its presence in New York with a new store. Located in the vibrant Meatpacking District, the two-level boutique space spans over 9,000 square feet two-levels, offering men's and women's bags, shoes and clothing.
On the first floor is Gucci Beauty, which launched in 2014 with a diverse selection of lip, face and eye products, as well as men's and women's fragrances. The second floor will house ready-to-wear, along with an area dedicated to private appointments.
As for its design, the space is inspired by two cities key in Gucci's heritage: New York and Florida. A 1970s aesthetic is brought to life through a pastel color palette, with light shades of green, blue and pink appearing throughout the store.
Mid-century furniture – several pieces of which were acquired second-hand and restored – and mirrored surfaces continue to pay homage to the decade but in what is perhaps the most on-the-nose tribute of the '70s is the jade-green carpeting lining the walls.
Metal mesh ceilings point to the industrial roots of the Meatpacking District, while reflective columns and a painted cement floor are evocative of classic Florentine marble aesthetics and Italian architecture. Two of the dressing rooms have been created out of upcycled archival fabrics from past Gucci collections: a white and purple houndstooth pattern and a rusty orange geometric design.
The store will also serve as home to Vault's Gucci Continuum, a program that invites artists and designers to repurpose past Gucci pieces and deadstock fabrics and use them in their future designs.
Gucci Meatpacking
​​400 West 14th Street
New York, New York 10014
In other fashion news, Beyoncé and Balmain's Olivier Rousteing have revealed a Renaissance couture collection.