The Nine Finalists of the 2023 LVMH Prize Have Been Announced
Featuring London-based designer Aaron Esh, Jamaica's Diotima and more.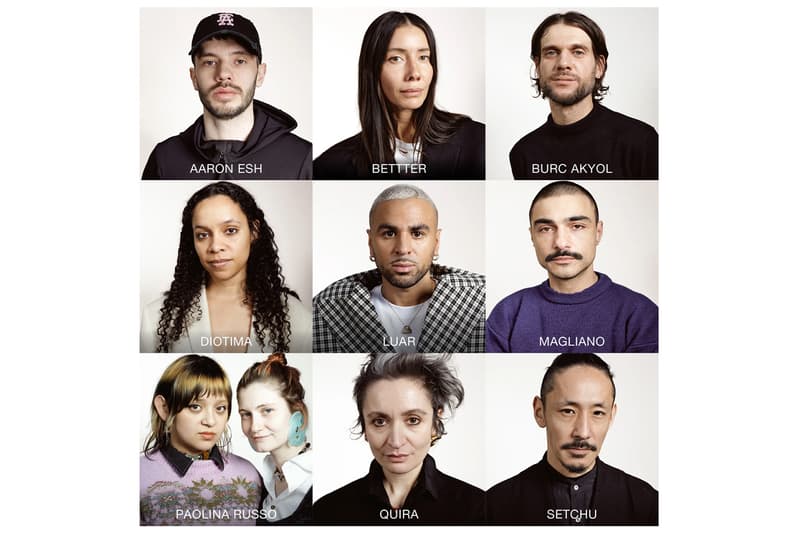 The annual lead-up to the LVMH Prize finale is intense and highly anticipated globally. As one of fashion's most important recognitions, the award kick-started the careers of various present icons, including Jacquemus, Grace Wales Bonner, and Hed Mayner — to name a few. Following the announcement of the 2023 semi-finalists, LVMH has declared nine visionary finalists from around the globe spanning womenswear, menswear, and gender-fluid design styles.
Honing their territory in Ukraine, France, Italy, the United States, the United Kingdom, Japan, Jamaica, and Canada, the finalists were selected from the innovative group of 22 semi-finalists pulled from 2,400 total candidates.
"Selecting the finalists was very tough–that's why this year we picked nine instead of the usual eight!" said Delphine Arnault, CEO of Christian Dior. "This class, which marks the 10th anniversary of the Prize, is deeply committed to society and industry issues: championing inclusivity, diversity, crafts, and local and ethical productions."
Each designer brings a unique approach to fashion and represents their country with the utmost honor. London-born Aaron Esh has worked tirelessly to redefine the meaning of British menswear through an architectural design language that looks to romantic masculine archetypes. Female designer Diotima fronts the first Jamaican brand to enter the competition, while others are self-taught and hold extensive experience under their belts. Elsewhere, Paulina Russo and Lucile Guilmard of Paulina Russo are cemented deep into New York City and Canada's downtown environments, standing alongside Bettter's Julie Pelipas grounded in upcycled garments.
The 2023 LVMH Prize ceremony will occur on June 7 at the Louis Vuitton Foundation in Paris. The winner will receive a €300,000 EUR endowment and mentorship by LVMH professionals in sustainability, communications, marketing, legal, production, and finance.
Elsewhere, Gucci takes its monogram trunks to London's Brick Lane for Valigeria campaign.