Meet the 2023 LVMH Prize Semifinalists
Among 22 designers, LUAR, Magliano and Namesake make the list.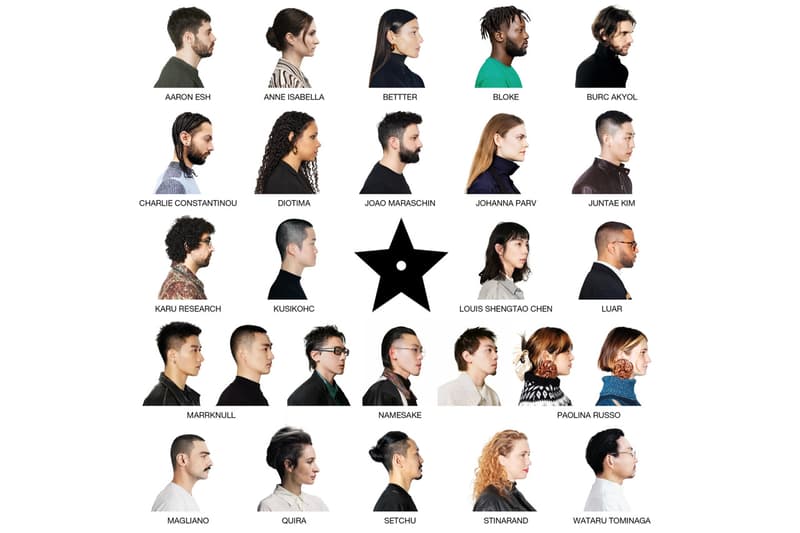 The LVMH Prize is one of fashion's most important accolades. In the last decade, the trophy has bolstered the careers of some of the industry's top talents, including Shayne Oliver of Hood By Air (2014), Jacquemus (2015), Grace Wales Bonner (2016) and Marine Serre (2017). Now, the prestigious prize has revealed its 2023 semifinalists: 22 up-and-coming visionaries spanning womenswear, menswear and genderless design.
"The 22 semifinalists are all driven by a very innovative vision and also show great creative maturity," said Delphine Arnault, CEO of Christian Dior, in a statement. "Many of them place the culture and craftsmanship of their native country at the heart of their design approach. Eco-responsibility is also a major stake for them as they use innovative or recycled materials, and embrace a more local and ethical production system. The fluidity between menswear and womenswear is another key feature this year, since no fewer than nine designers create genderless collections."
There were more than 2,400 candidates for the LVMH Prize this year, according to Arnault. The figure represents a sizable increase from last year's 1,900, illustrating the increasing competition among emerging designers. The 2023 semifinalists come from countries across the globe, including Ukraine, Brazil, Estonia and Jamaica. Among them, three make menswear, eight do womenswear and 11 design either a blend of menswear and genderless or exclusively genderless clothing.
This year the LVMH Prize will be streamed online. The public will be able to vote alongside industry experts, including Law Roach and Gabriella Karefa-Johnson The designers' work will be on display in a Paris showroom on March 2 and 3. Public voting will be open from March 1 to 5.
Below, meet the 2023 LVMH Prize semifinalists.
AARON ESH by Aaron Esh, United Kingdom, menswear
ANNE ISABELLA by Anne Isabella, France, womenswear
BETTTER by Julie Pelipas, Ukraine, womenswear
BLOKE by Faith Oluwajimi, Nigeria, genderless
BURC AKYOL by Burc Akyol, France, womenswear, menswear and genderless
CHARLIE CONSTANTINOU by Charlie Constantinou, United Kingdom, menswear and genderless
DIOTIMA by Rachel Scott, Jamaica, womenswear
JOAO MARASCHIN by Joao Maraschin, Brazil, womenswear and menswear
JOHANNA PARV by Johanna Parv, Estonia, womenswear
JUNTAE KIM by Juntae Kim, South Korea, genderless
KARU RESEARCH by Kartik Kumra, India, menswear
KUSIKOHC by Giseok Cho, South Korea, genderless
LOUIS SHENGTAO CHEN by Louis Shengtao Chen, China, womenswear
LUAR by Raul Lopez, United States, womenswear, menswear and genderless
MAGLIANO by Luca Magliano, Italy, menswear
MARRKNULL by Wei Wang and Tian Shi, China, genderless
NAMESAKE by Michael, Richard and Steve Hsieh, Taiwan, menswear and genderless
PAOLINA RUSSO by Paolina Russo, Canada, and Lucile Guilmard, France, womenswear
QUIRA by Veronica Leoni, Italy, womenswear
SETCHU by Satoshi Kuwata, Japan, genderless
STINARAND by Stina Randestad, Sweden, genderless
WATARU TOMINAGA by Wataru Tominaga, Japan, genderless
In more fashion news, PUMA and Rhuigi Villaseñor debut part two of their collaboration.