Tesla Unveils $300 USD Cybertruck-Inspired Wireless Charging Platform
Featuring Apple's convenient AirPower technology.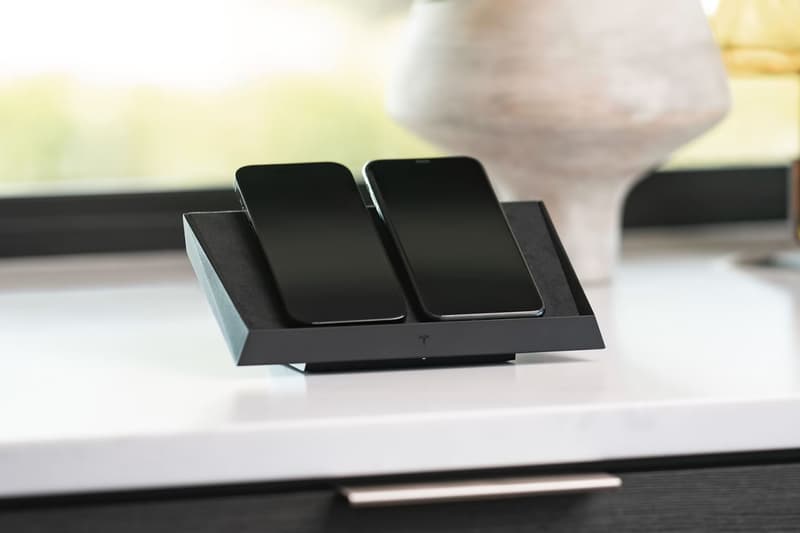 Several years ago, Apple had plans for a wireless charging station for home use, a project that was ultimately shelved. Fast forward to 2023, and Tesla has debuted its own take on the concept.
Simply called the Wireless Charging Platform, Tesla's charger provides 15W of power and allows for multiple devices, such as iPhones and AirPod cases, to boost up at the same time. In its interior, 30 intertwined coils provide power to devices. It utilizes Apple's AirPower technology too, meaning that a device doesn't have to be properly lined up in any sort of configuration but rather can be just plopped onto the mat.
Taking its design inspiration from the Tesla Cybertruck, the platform is constructed out of aluminum housing and alcantara surface, along with a detachable magnetic stand. The charger has to be plugged into a wall outlet via a USB-C cable to work but can sit flat on a table or be propped up for viewing.
Those considering getting their hands on Tesla's Wireless Charging Platform, which ships out its first units this month, should note that it doesn't charge Apple Watches. The charger also runs $300 USD, making it a slightly expensive option, depending on one's budget.
In other tech news, the Linus Tech Tips YouTube channel was hacked by crypto scammers and deleted.